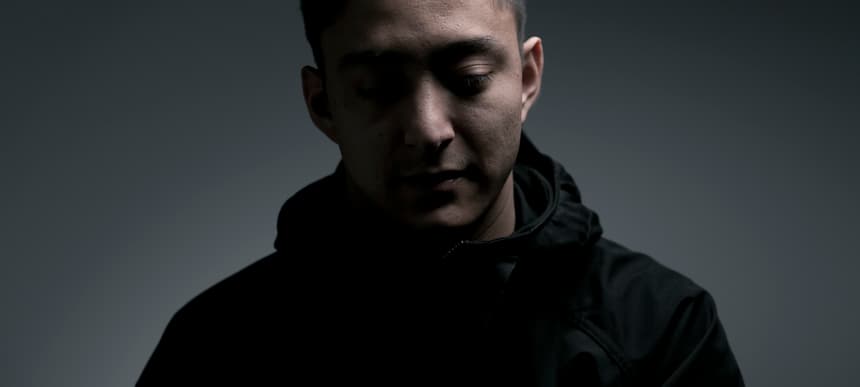 26.10.2015, Words by Sean Murray
Shigeto's guide to lesser-known Michigan artists
Clearly, Zachary Saginaw aka Shigeto has plenty of admiration for his native state Michigan. Looking through his discography, Saginaw's reverence for the region is reflected on 'No Better Time Now' highlight Detroit Pt. 1 and across previous albums 'Lineage' and 'Full Circle' there were tracks titled Ann Arbor, split across four parts. Born in Ann Arbor, Shigeto's has long been associated with the American state's largest city Detroit, partly due to releasing his work through fellow Michigander label Ghostly International.
After an near two-year absence, Shigeto will release the 'Intermission' EP on October 30th – his first new material since 2013's full-length 'No Better Time Now'. Previously previewed by Pulse and Do My Thing, Saginaw states that the new collection of tracks "point to the past, present, and future," revealing that the EP was written and recorded during commitments to other projects. "I've been on the road for a long time now and also have been working on other projects," he says. "I haven't found the next step for me yet. I've been making loads of music as always, but I'm still looking for that concrete new path."
Rather than focusing exclusively on the sounds of his adopted city, Saginaw opted to shed some light on some lesser-known artists of The Wolverine State. Casting his net out across the two peninsulas, his selection is varied: there's the "death jangle" purveyors Ritual Howls, Bruiser Brigade member ZelooperZ, and the Dilla-indebted work of Coyote Clean Up aka Ice Cold Chrissy, all of whom are unified by Saginaw as a compendium of the region's diversity and heritage.
ZelooperZ
Shigeto: "A member of the Danny Brown-affiliated Bruiser Brigade, this guy is quite the young talent. People might know him from the chorus of Danny Brown's Kush Coma, but he has an extensive collection of music all his own. A friend showed me his Hit a Lick a while back. I was astounded by his raw attitude and general swagger. His rhymes were abstract and deep but hidden beneath vulgar, ignorant sounding rants. His mixed tape 'HELP' is a pretty good example of his unique material. I met him at a house party in Detroit, and he mentioned wanting to work together. We started meeting up and working pretty frequently. He has a different way of looking at making music than me. I think we've been taking each other different places than we would go on our own."
Coyote Clean Up AKA Ice Cold Chrissy
Shigeto: "Chrissy is the man. A hero of the underground I feel, playing and releasing music for years in the art and music scene and making in impact abroad for a niche audience. From lush deep house tracks or hard hitting blown out Detroit techno to Dilla swung lo-fi hip hop beats he delivers honest, tasteful music. One of my favorite records of his is '2 HOT 2 WAIT', from 2013 released on 100% Silk. Some nice deep house cuts with a dope melodic sense. Whatever Chrissy is making it stays true to himself and true to whatever genre he's taking influence from."
Tunde Olaniran
Shigeto: "I first saw Tunde perform at the MOCAD [Museum of Contemporary Art Detroit] for a show I was playing as well. It was a full on production with dancers and different outfits and the whole deal. His vocal range was immense, and his vocal styles were many. Going from swift R&B choir hooks to rapping over big room, future trap beats. I was super impressed, and he was incredibly kind and humble. His album 'Transgressor' out on Quite Scientific earlier in 2015 got great reviews, and I agreed. It was a great moment for Detroit to be proud of a new, unique talent with an important message."
Intricate Dialect
Shigeto: "This guy is one of the most slept on and one of my favorite rappers of all time. His style minimal, easy to digest and deep with meaning. It has an oldness to it that is refreshing to me, bringing me back to rap from the late 90's and early 2000's. Every release he's put out over the years has had a different theme and has been uniquely executed. One of my favorite releases from him is called 'Kemet,' it's based on the old Egyptian empire and full of dense story rhymes and history lessons."

Kadence
Shigeto: "Another rapper from the Ann Arbor area with densely packed, multi-syllabic rhymes with very opinionated, political messages. His album 'Rhetoric' included production from Ann Arbor-based production legend Dabrye, as well as Ann Arbor born but LA-based Brainfeeder vet Samiyam. He also appeared on the Dabrye's 'Two/Three' album on several tracks. He's a member of the old hip-hop crew Abolitionists along with now LA based rapper Tenacity. I once asked Kadence "are you ever not going to rap about politics? It's hard sometimes to keep people's attention" and he replied, "I'm an abolitionist, it's what I do, and someone's gotta do it."
Ritual Howls
Shigeto: "Dark, driving, industrial clanging with twangy guitars and sorrow drenched vocals. I love this Detroit three-piece. Influenced from post-punk to Nick Cave and Skinny Puppy. They meld their influences perfectly, and it's rock I can get down to in a time where I almost lost that side of me. Their sound is uniquely morbid and groovy, old and new."
Doc Illingsworth
Shigeto: "My boy Doc Illingsworth has been an active member in the Detroit underground hip-hop scene for years now. One of the most humble dudes I know and always coming with that head nod, true to the craft shit. He has a release coming out on Street Corner Music ran by Houseshoes. Super proud and stoked for him, it's been long deserved."

Jamaican Queens
Shigeto: "These guys were the weirdest, corkiest, catchiest avant-pop trio around. Recently announced to have broken up but I know they will be doing local shows probably for years to come on special occasions. Imagine teen angst love songs with effected vocals, harsh synths and trap beats. Ryan Spencer's lyrics, speak to the angry, heartbroken side of us all and remind us we're not alone, and we have nothing to be ashamed about."
Bill Spencer
Shigeto: "Bill Spencer has been carving a place for himself amongst some of Detroit's most respected local DJ's for some years now. Playing disco and techno in sleazy dives to hip hop nights to jazz and Brazilian some of the MOCAD's big night events. He's played with local legends Scott Zacharias, Tadd Mulinix, Todd Osborne, Carlos Soufront and has an extensive collection of great mixes on his Soundcloud."
Monty Luke
Shigeto: "An avid producer, DJ and record label owner, Monty Luke originally came to Detroit to help run Carl Craig's Planet E label but over the years branched out with his label Black Catalogue. His production is clean and stays true to the classic sound he was influenced by but has his twist when accounting for his vocals that frequently make his tracks. I did a remix for his Through the Galaxies single some years ago and love what he's been putting out from the beginning."
Shigeto will release 'Intermission' October 30th on Ghostly International (pre-order).