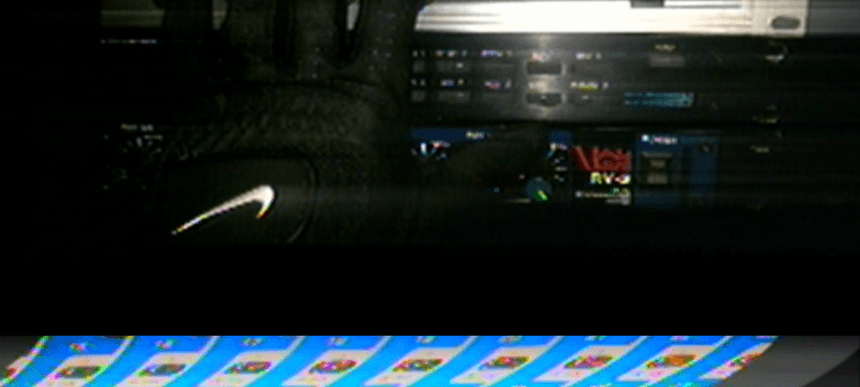 11.11.2015, Words by Natalie /
Sim Hutchins: "I have a fetish for bad gear."
Sim Hutchins guides us through his burning desire for bad music gear.
Click the gallery above to launch Sim's guide.
Ahead of his forthcoming album on No Pain In Pop, 'I Enjoy To Sweep A Room', self-proclaimed electronica, ambient and weird-techno producer Sim Hutchins has revealed a little something to us. Yes ladies and gentleman, he is a bad gear festishist. He tenderly strokes all that music gear with his road man gloves and beats those sounds up until they're all discombobulated and gasping for air.
Read Sim's 'diary of a bad gear fetishist' confessions in the gallery above a he reveals how his "dark obsession" with the best-worst music gear you can think of helped to shape the sound of 'I Like To Sweep A Room'.
Sim Hutchins: "I've always had a fetish for bad stuff. I tend to create palettes from a minimal amount of source material, re-sampling as I go, sending things in and out of the computer multiple times, distorting and disfiguring it in the process so it becomes something unexpected. It's a dark obsession at times.
Though I own a few pieces of what could be considered serious(ish) gear, such as Doepfer synths, drum machines and some crappy Casios (Sean Booth named my CZ "Samantha" by the way) but with me it's not how you create the sounds, it's how you treat them. I like to treat them good, but in a bad way. Here's an introduction to my favourite best-worst gear."
Sim Hutchins' 'I Enjoy To Sweep A Room' is out now on No Pain In Pop (buy).