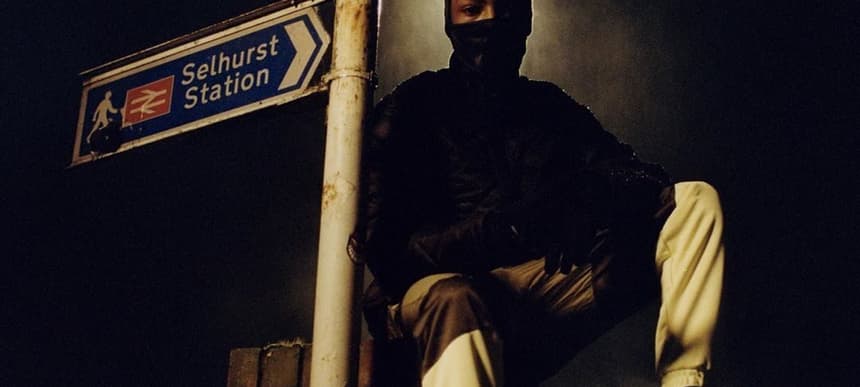 03.07.2020, Words by Billy Ward
SL's 'Selhurst SE25' EP is a welcome reminder that age is no barrier to greatness
The 18-year-old is well on the way to etching out his own legacy to last...
Arriving onto the drill scene aged just 15, Peckham-born rapper SL quickly transitioned from relative obscurity to being one of the most exciting prospects out of South London, after 2017 single 'Gentleman' ripped up the conventional drill flow to deliver a refreshingly unique sound that has continued to set him apart from the pack.
Now 18, the London rapper is old enough to buy a pint, yet unlike others his age, SL's sustained hit-making potential has meant his current position on the forefront of UK rap was only inevitable. Spending the latter half of his teenage years developing his musical craft while releasing a steady flow of replay-smashing tunes, the artist's growing maturity is not only visible in his increasingly polished rap style.
Leading up to the release of EP 'Selhurst SE25', SL pledged £100,000 to charitable causes with the aim of empowering youth of all ethnicities – a great accomplishment for even the most decorated of artists, but a small nudge towards showing how the young rapper's head is in the right place.
The new project marks SL's first significant body of work since his 2019 mixtape 'Everything Good Is Bad'. The four-track EP brings together a series of collaborations with American producer Kenny Beats, whose bass-driven signature provides a fitting canvas for the Croydon-raised lyricist to mark his return in a bold manner.
Dropping back in February, opening track 'Hit The Block' taps up Coventry break-out star Pa Salieu, who we recently had the chance to talk to. Bringing together two of the hottest names about right now, Salieu's unorthodox rap style adds a much-welcomed grittiness to his counterpart's unbothered wordplay, creating a statement for all to see that the future of UK rap is in excellent hands when considering the pair's exponential rise.
Maintaining the high-standard visuals that have become a staple of SL's music over the last three years, third track 'Little Bird' adds to an impressive portfolio of vivid cinematics the 18-year-old has already amassed since starting out. Seeming to play with as many colour palettes as possible in 2 minutes and 15 seconds for the sake of it, the vibrant locations still don't steal the show from the rapper's infectious vocal presence – he also demonstrates his support for the Black Lives Matter movement where the slogan can be seen flying across the screen attached to the back of a plane.
'Bad Luck' and 'Leave Me Alone' act as fine examples of an artist who is expertly growing into his very own style, while at the same time continuing to define it. Originally starting out in drill music, SL has now broadened his horizons and appeal with an instantly recognisable sound that some artists spend entire careers searching for. If his form since bursting into the limelight is set to continue at a similar trajectory, SL is well on the way to etching out his own legacy to last.
Read next: Digga D makes his long-awaited return: watch the video for 'Woi'