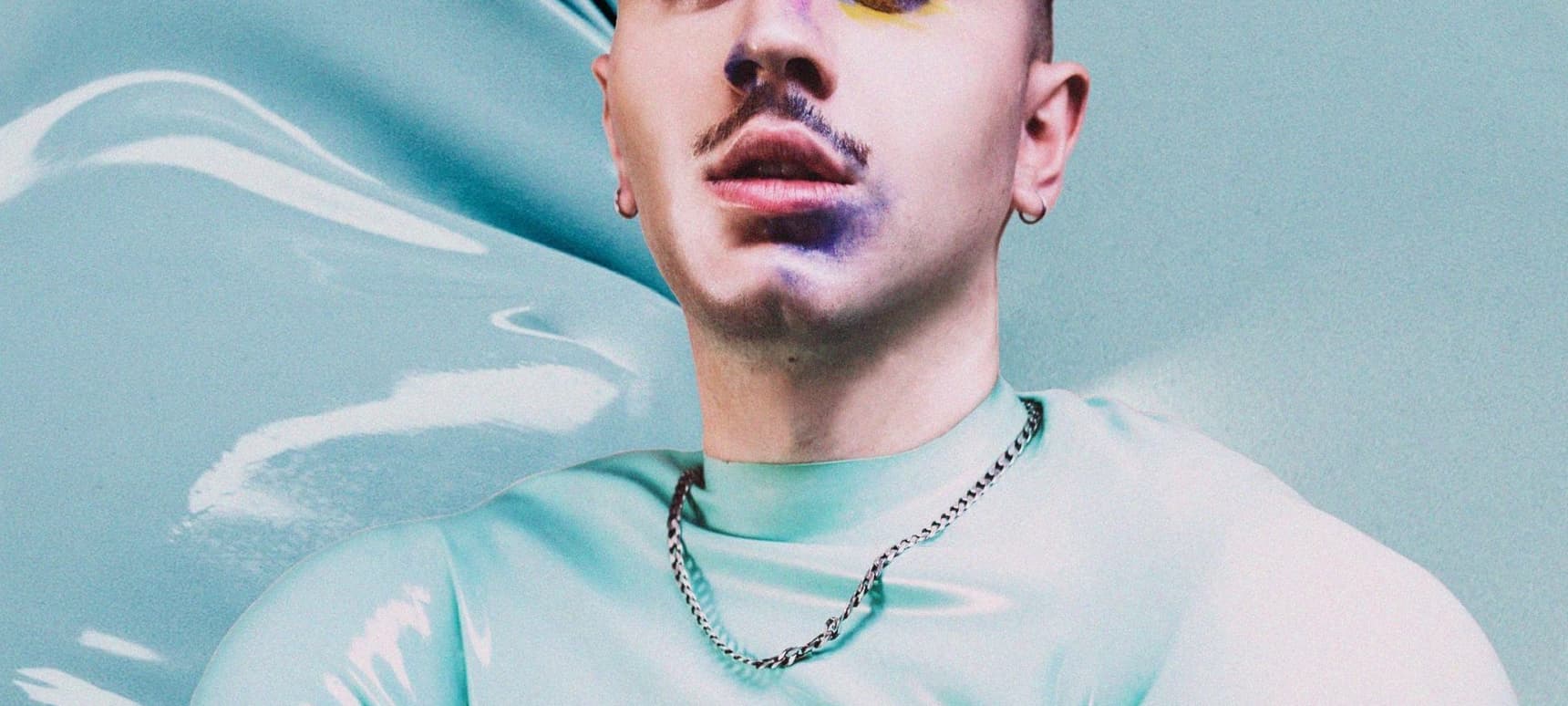 28.04.2020, Words by Ben Jolley
SONIKKU's 'Joyful Death' album is the new soundtrack to our Zoom parties
The Derby-born producer distills Kylie, Pet Shop Boys, Madonna and more into his debut album...
With debut album 'Joyful Death', SONIKKU, aka Derby-born and London-based Tony Donson, headed to LA to make the pop record of his dreams – and it's exactly the kind of carefree and joyous soundtrack that's needed to see us through these tumultuous times. Equal parts Kylie, PC Music, Pet Shop Boys and Madonna, the album (out via Bella Union) carries escapism at its heart; an energetic collection of songs made for pre-drinks or, for the foreseeable future, a virtual rave on Zoom.
Featuring collaborations with alt-popstars LIZ and Little Boots, SONIKKU – who is also a member of London-based all-embracing queer collective Adonis – provides the infectious synths production while his rotating cast of guests provide singalong choruses.
Opener 'Let The Light In', featuring Douglas Dare, sounds like the result of PC Music producing a track for the Pet Shop Boys. With the mundanity of the working week as its lyrical focus, it's metaphorically almost time to get ready for a wild weekend; it's easy to imagine the music video showing an office full of workers bored at their desks before throwing their paperwork in the air in a celebratory fashion.
This carefree energy is continued on camp party anthems 'WKND' and 'Sweat' – two collaborations with LA-based underground popstar LIZ. Opening with the noise of busy city traffic and lyrics like "In my head I hear music, and I can't concentrate on the things that I should," 'WKND' carries a relatable feeling that we've all gone through. The synth-led chorus is big enough that it becomes an arms-in-the-air anthem that Kylie herself would be proud of.
'Don't Wanna Dance With You', which SONIKKU says is written from the perspective of a friend who is fed up with annoying advances from creepy guys in the club, is hyper-playful thanks to video game sounds and Albertina's lyrics about not wanting to be bought a drink and definitely not swapping numbers.
On 'X Hopeless Romantic', SONIKKU links up with another of his pop heroes – Little Boots, whose brilliant debut album 'Hands' remains on heavy rotation 15 years since it was released. Together, it's a match made in pop music heaven thanks to the wistful production and a chorus that will stick in your head for days.
With 'Remember 2 Forget Me', SONIKKU and vocalist Chester Lockhart have made their answer to Robyn's 'Dancing On My Own'. The album's title track, which features thought-provoking lyrics from Tyler Mathew Oyer, contrastingly veers from New Order-style '80s synths to shimmering 21st century beats.
At just seven official tracks – plus a (banging) SOPHIE remix and an emotionally vulnerable, stripped-back piano version of 'Remember 2 Forget Me' – 'Joyful Death' more than justifies the age-old saying 'quality over quantity'.
Stream SONIKKU's 'Joyful Death' here.