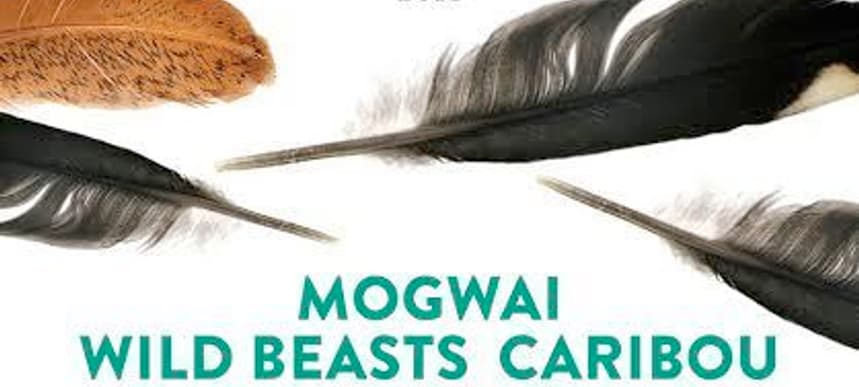 06.06.2014, Words by dummymag
Stellar line-up announced for Liverpool Music Week this October
The tenth edition of Liverpool Music Week is gearing up to be its biggest yet, with the October event announcing its first wave of events, featuring the likes of Caribou, patten and Jessy Lanza – as well as the city's first All Tomorrow's Parties-curated event.
Now billed as the "UK's largest indoor winter music festival", Liverpool Music Week will actually run across ten days from October 24th, at a variety of venues across the city. Merseyside boys Evian Christ and Forest Swords will be the pick of the local talent on offer, with the latter helping to curate the ATP event on October 24th.
While Liverpool has ceased being a hub for emerging music, anyone familiar with the city should attest to there being a particular buzz around the place at the moment. One of Liverpool Music Week's main venues will be at highly new performance space CAMP AND FURNACE, situated close to the Albert Dock in Liverpool's newly renovated (mind the estate agent spiel) "Baltic Quarter". Check the bill as it currently lines up below, with more expected to come over the next few months.
Announced Dates:
October 23rd: LMW14, Camp and Furnace & Evol present: "Liverpool Music Week Opening Show", CAMP AND FURNACE
Caribou, Evian Christ (Live), Patten, Jessy Lanza (Tickets)
October 24th: LMW14 & Camp and Furnace present: "All Tomorrow's Parties Liverpool: Curated by Forest Swords + ATP", CAMP & FURNACE
Mogwai, Forest Swords, Mugstar, Clinic (DJ), ATP DJS + more TBA (Tickets)
October 30th: LMW14, Camp and Furnace & Evol present: Wild Beasts + very special guests, CAMP & FURNACE (Tickets)
November 4th: LMW14 & Harvest Sun Promotions present: The War On The Drugs +very special guests, 02 Academy (Tickets)