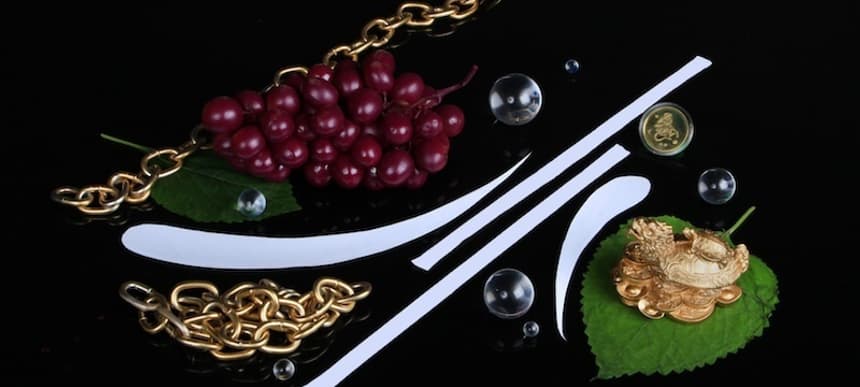 07.02.2014, Words by Steph Kretowicz
Supreme Cuts - 'Divine Ecstasy'
An epic poem in the form of an electronic album: drawing on three levels of human experience, from the mundane, everyday earthly pleasures, and, of course, the divine. Austin Keultjes and Mike Perry of Chicago duo Supreme Cuts offer a strong conceptual bearing to their ethereal trance with its keen ear for textural peculiarities. Taking its title from the words of a tele-evangelist touting the earthly gains of a miracle water (for sale), it not only reflects the idea of 'Divine Ecstasy', but the three-fold nature of music in general. It's something that's pointed at from the album's very opening, where an unnamed person delivers a spoken word on what sounds like his experience with a psychosomatic disorder, where emotions are felt physically over the cosmic ambience of Intro (Agony Ecstasy).
Touted as being roughly the result of the Surrealist "exquisite corpse" technique applied to music, the result, by titles alone, appears to be a much more conscious construction. Song themes mirror each other across the tracklisting, where its opening Intro looks across at its Epilogue (Street Walker), Dionysus Rising faces Bacchus, while drawing the tracklisting to its climax with Divine Ecstasy and Peak Experience at its centre.
This is sincere, downtempo trance. It almost feels like it should be contrary to Supreme Cuts' very nature, when comparing to their trendy album debut 'Whispers in the Dark', as well as the artists they have and continue to work with – from production with Mykki Blanco and JODY, to featuring Yen Tech (of Adam Harper's "hardcore pastiche") and teen Barbadian rapper Haleek Maul of the Greedhead roster on 'Divine Ecstasy'. Yet, unlike these artists, there's really not enough that distinguishes Supreme Cuts as an outfit. They do present that tantalising fascination with approaching sounds as objects to be played with (like the nervous pops and clicks of Faded, and the bubbling, hollow resonance of the beats in Gone), but beyond that, there aren't enough tracks that are memorable in their own right. Most songs give off a distinctly dated scent, from a warm '90s R&B vibe to early '00s ambient, but whether the results are timeless or out of touch is up for debate.
7/10
Memphis Industries released 'Divine Ecstasy' on January 27th 2014.