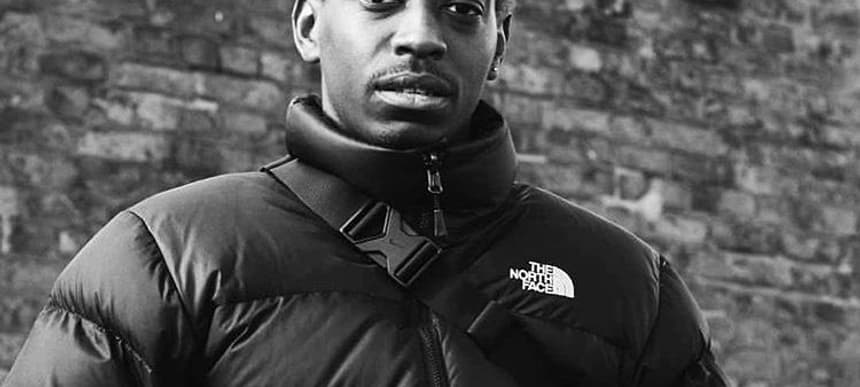 26.11.2018, Words by Rahel Aklilu
Taking Off: [ K S R ]
The Manchester creative promoting vulnerability through his music...
"Manchester is full of talent – why do you think all the factories are in Manchester? Because we're the best at everything we do. Football, industry and music". The Northern Powerhouse is indeed resurfacing as a hub of musical talent and culture, and Roosevelt Kazaula Sigsbert, more commonly known as [ K S R ], is waving the flag for his hometown.
Following a debut festival performance at Outlook in September – which he called his "best performance ever" – before releasing his debut single on independent Manch label Polarface Records, and recently being announced as the main support act for neo-soul hip-hop duo Children of Zeus on their UK tour, it's safe to say that the latter end of 2018 has been a whirlwind time for the 19-year-old Mancunian.
Speaking to me in London following another routine commute for recording and "label stuff," the hilariously sarcastic yet thoughtful man before me is not what one would envision when listening to the soft, saccharine vocals he offers in latest single 'Sweet'. Between exchanging train fare dodging stories and bonding over the overall extra-ness of East African community events, [ K S R ] paints a picture of a boy who quite simply dropped everything to follow his dreams.
[ K S R ]'s lo-fi beats and silky vocals recall R&B and neo-soul artists Miguel and D'Angelo, and he reminisces about discovering D'Angelo's 'Brown Sugar' at the age of 16. "I sat down and deconstructed every single song on the song," he says. On his own work, those neo-soul influences are apparent, along with contemporary R&B figures like Frank Ocean and Etta Bond. And everything else? "I literally grew up listening to the radio," he shrugs.
From the ages of eight to 15, Roosevelt sang casually, but it was joining the Manchester United Foundation Choir at 15 that "really changed everything," exposing him to different types of music, and allowing him to assert "what kind of artist he would be, with what kind of message he would give." Fast forward to 17 and [K S R] started writing and recording music on his own. "It was a one-man job where I would run into the studio, press record and literally run back into the booth."
Eventually, he saved up enough to buy his own laptop and other equipment for his room, which led to debut single – the jazzy, soulful 'H/Er'. As is the case for many up-and-coming artists, SoundCloud was the catalyst for a serious career in music. A message from Konny Kon, one half of Children of Zeus, set in motion a friendship and a musical journey that saw Konny Kon DJ for [ K S R ] at his first few shows. Through their "strong bond through music," Children of Zeus, who have spent a better part of 15 years in the music industry have essentially shown him the ropes. This Mancunian camaraderie echoes strong between artists from the third biggest city in the country. Children of Zeus, IAMDDB, Layfullstop, Levelz and Kinkai are among a rising scene that has commanded worldwide attention, as well as acknowledgement of Manchester's status as a creative hub of culture.
Unity as a theme is a common thread in his story, and something [K S R] bore in mind when brainstorming ideas behind the video for 'Sweet'. Directed by Ella Mayamothi, who also worked with him on the 'H/Er' video, Roosevelt wanted to subvert traditional ideas of masculinity on the visual. Scenes show black men in their most carefree moments, laughing and braiding each other's hair, aiming to promote an idea of unity that he feels is lacking. "There are so many expectations on black men that can lead to such suppressed emotions," he tells me, exemplifying his point by mentioning the overrepresentation of black men as inpatients in mental health facilities. Using the vulnerability he feels he can express through music, Roosevelt is trying to change that.
Since quitting university to focus more on music, it's been an uphill path since then for [ K S R ]. He has signed to a label (Polarface), something that has made his path "more focused and stable," and in addition to supporting Children of Zeus, he will be opening for Etta Bond on a few dates of her UK tour this December – including a sold-out London show.
Just don't forget the bludclart box brackets.