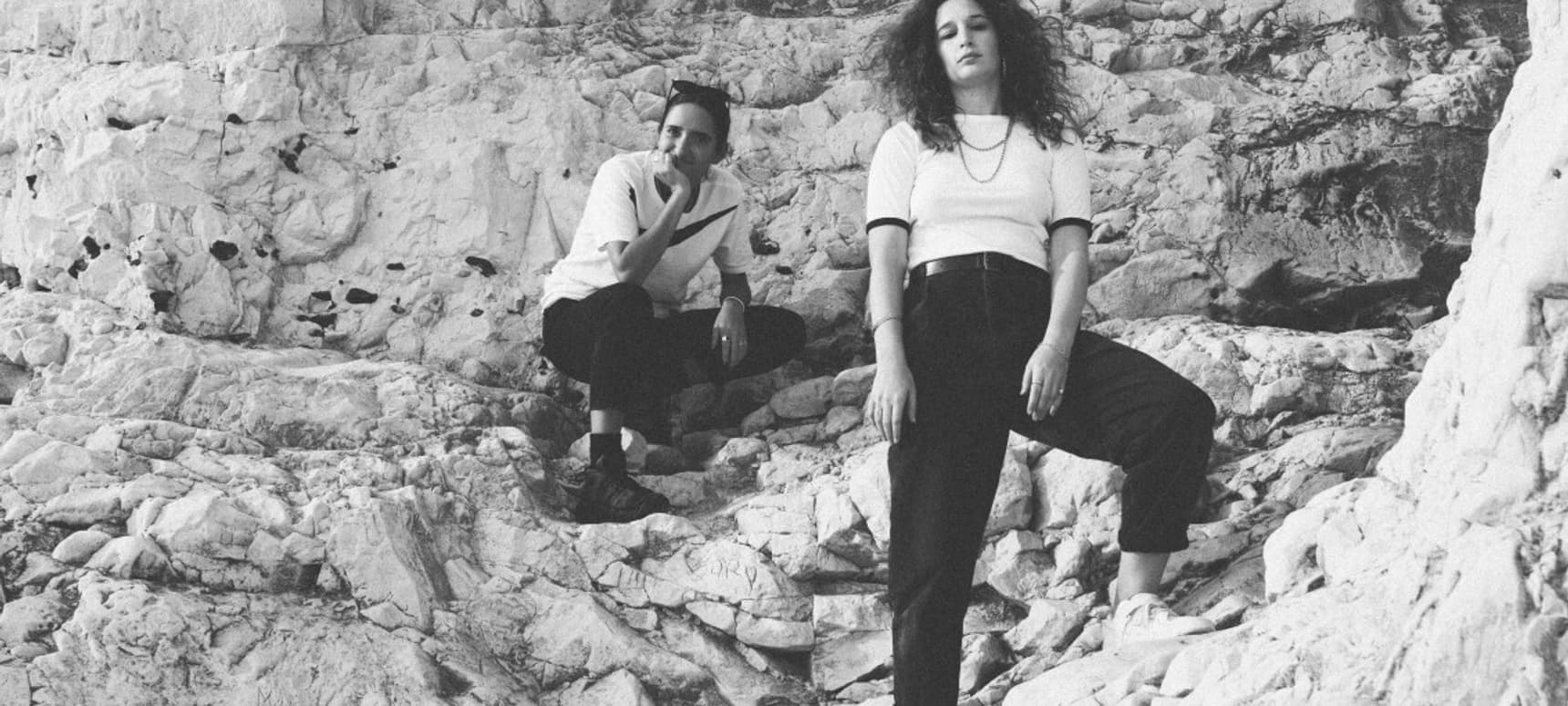 19.12.2018, Words by Felicity Martin
The 10 Best Labels of 2018
We list the ten collectives and imprints responsible for accelerating culture over the past year...
A hot topic on the music industry's lips this year was the role of record labels in our increasingly-digital era. With the news that streaming services like Spotify are now offering direct uploads for free, and as a result power being handed to creators more than ever, debate flared up about the role and value of labels. Arguably, as curators, creative incubators, and places to nurture talent, labels are more needed than ever – and the proof is there, with hordes of imprints and collectives making deep footprints in the current musical landscape. Here are the ten who've made the biggest waves in 2018.
10. Chinabot
Redefining pan-Asian electronic music, Chinabot have been quietly making an impact with a handful of next-gen releases up their sleeve. In this year alone they've released over eight projects – each as impactful as the next. Changing the dialogue surrounding Asian music, their releases blur genre lines, pushing all sorts of musical areas and experimentalists. Their perseverance and risk-taking when it comes to putting out music from artists who are marginalised or unrepresented within electronic music is clear. From Fauxe's 'Ikhlas' to Pisitakun's 'SOSLEEP' and Sabiwa's '輪迴' (Reincarnation), it's hard to boil down the label's fruitful year into a select few when they're all so unique and forward-thinking.
Daniel Laxness
9. Paradoxe Club
French label Paradoxe Club sits firmly within the Parisian underground, and, though economical with their releases, what the peerless label do drop is worth the wait. 2018 found them pushing the electronic boat out far, laying down bouncy club workouts from Le Dom, on single 'Blossom' as well as the loop-favouring 'Castle Owner' EP, plus a four-tracker from "meticulous sample-chopper" Sunareht.
8. NUXXE
The London-based collective from far-flung origins were pushing forward-thinking club sounds in even wilder directions this year. Providing skeletal, warped production for Shygirl's 'Cruel Practice' EP, Sega Bodega also dropped his own 'self*care' six-track package, evoking the brilliant weirdness of PC Music through glistening production. While French producer Oklou also contributed an expansive, glowing EP – 'Friendless' should be on your radar.
7. Brainfeeder
Flying Lotus's label blew out ten candles on its cake, and to celebrate a decade at the forefront of beat-led culture, the self-described "international conspiracy" put out a 36-track compilation that scooped up brand new cuts (DJ Paypal's 'Slim Trak VIP') together with time-worn classics (Thundercat's 'Them Changes'). While, throughout 2018, the label restated itself as a factory of future classics, putting out Ross From Friends' 'Family Portrait', Louis Cole's 'Time' and Brandon Coleman's 'Resistance'.
6. 88rising
The US-based collective/management company/label planting Asian music into the global consciousness continued to kill it. Rich Brian dropped his confident debut album, crew compilation 'Head In The Clouds' provided joyous poolside summer anthems, and Joji's 'BALLADS 1' smashed like The Hulk through the charts (and figured at #21 in our Best Albums of the Year list). If that wasn't enough, 88 threw a whole festival in LA in September, which we can only hope will have a UK counterpart sometime soon.
5. Local Action
Local Action kicked off their year with an album of ambient pop and steely, cubic synths from Orlando (formerly Orlando Volcano), before dropping a project from Adelaide's Strict Face (whose 'Cherryhugs' was one of the best tracks of the year), capping things off with Finn's glorious AF 'Dance Music Has Betrayed Us All' EP. And, with a DAWN album coming early next year, they'll be hurtling into 2019 with barely any rest.
4. MOVES
It's been a banner year for London-based label MOVES, which peaked with a transatlantic link-up between drill scene stars Skengdo & AM and Chief Keef (on the teeth-gritting 'Pitbulls', from the pair's 'Greener On The Other Side' mixtape). Elsewhere there was Ali3nhead, a new talent fusing metal with rap, Shocka's mental health-focused 'Self Love', a couple of tracks from 'Issa Goal' singer Naira Marley, not to mention the absolutely massive 'Drogba (Joanna)' from Afro B, which did the rounds across the globe.
3. SVBKVLT
Working out of Shanghai, SVBKVLT have been generously gifting us cutting-edge experimental music all year long. Committed to spotlighting producers from China and its surrounding countries, the multidisciplinary imprint have maintained a phenomenal level of quality with astounding releases from Scintii, Schism and Mun Sing (the side project of Giant Swan's Harry Wright), to name a few. With six releases this year, founder Gaz, who runs All Club (and previously Shelter) is bridging a gap between Chinese-Asian artists and the worldwide acts he brings over the ocean to perform. Nurturing a thorough aesthetic, technically advanced and eclectic sound, the imprint's interestingly organic approach is something that sets them apart.
Daniel Laxness
2. Príncipe
Lisbon label Príncipe specialise in the hyperlocal sounds pouring out of their corner of Portugal, running things from that scene. Over the past year they've encompassed batida jams, kuduro, R&B and trance-techno, with some immense outings from the likes of Rio de Moura-based collective RS Produções, DJ Lilocox, P. Adrix and plenty more. While label founders José Moura and Márcio Matos also launched a brand new label this year, HOLUZAM.
1. femme culture
You only have to look at this year's label roundups to see all the gongs femme culture are collecting for their mantlepiece – and it's well deserved. Set up in 2016 by DJs/creatives Elkka and Ludo, the label's ethos is inclusivity, diversity and balance in the arts, and in a year where discussions still raged about representation, championing womxn and LGBTQ+ was more crucial than ever. This year they dropped Elkka's warm, atmospheric 'Full Circle' EP, Ehua's debut single, a remix EP that drafted in L U C Y among others, and their first compilation, the 'HeForShe x femme culture', with killer cuts from Octo Octa, Anastasia Kristensen and Nan Kolè.
Listen to our playlist of the year's best labels:
Read Dummy's 25 Best Albums of 2018