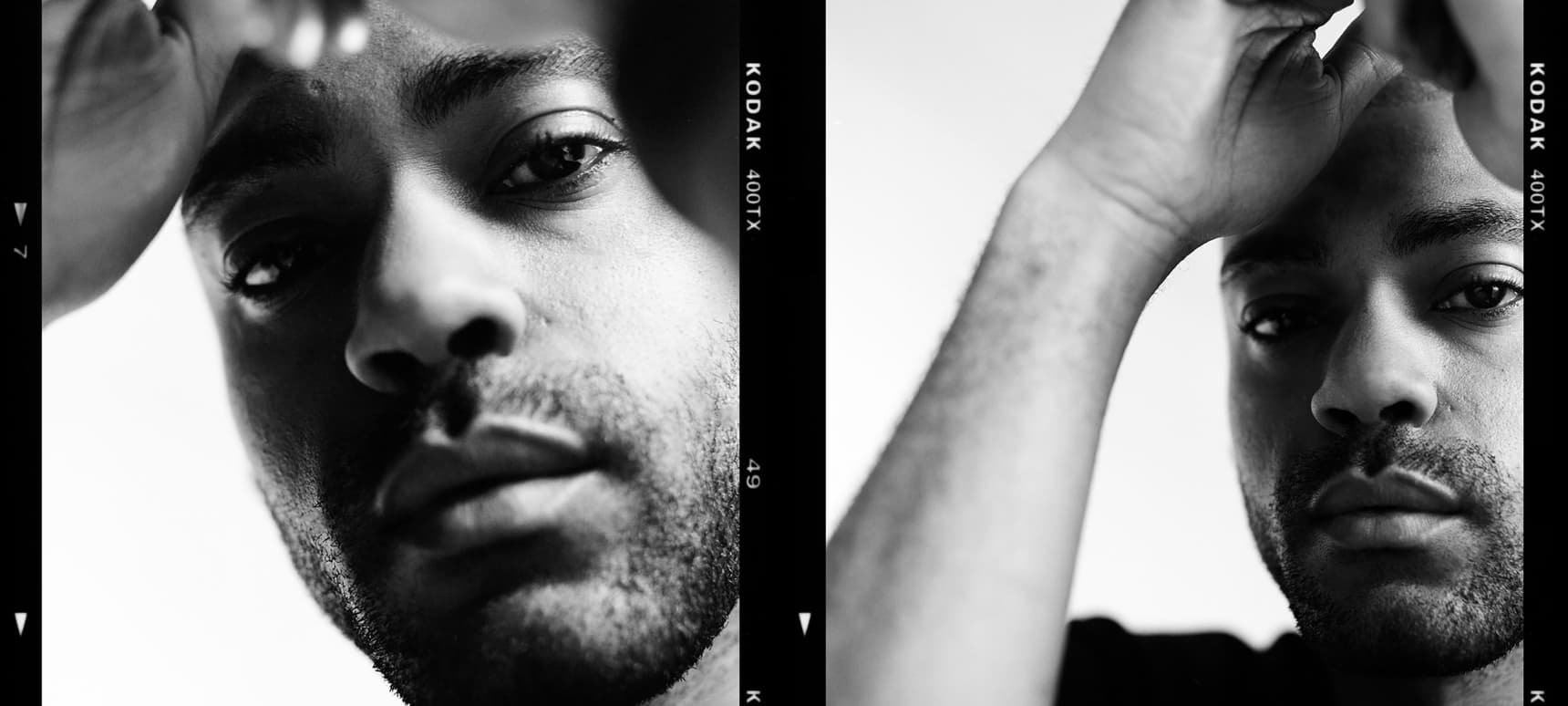 20.12.2019, Words by Felicity Martin
The 50 Best Albums of 2019
Here are the fifty records that have left a lasting impression on us over the year...
The end of the decade is drawing close, and in a year of political unrest and concerns about the future of the planet, we've also seen artists push boundaries and produce some incredible music. Without any further preamble, these are the fifty records, mixtapes and projects that have piqued our interest in 2019. Make sure to read our 50 Best Tracks of 2019 list too.
50. Mutant Joe

Home Invasion Anthems

Natural Sciences
"What's your stretch, what are you serving?" Louis Theroux asks in typically polite fashion at the beginning of 'Home Invasion Anthems'. The sample is from him interviewing an inmate at a Miami mega-jail about his crime (you guessed it, a home invasion). Distorted Memphis hip-hop and hair-raising dungeon rap are the order of the day here from the elusive Mutant Joe, who TNGHT put us onto after they played three of his tracks in their BBC Essential Mix. Just don't blame us if you get a sudden desire to commit an armed robbery. Felicity Martin
Read next: The 10 Best Dark Underground Trap Bangers, according to Mutant Joe
49. Danny Brown

uknowhatimsayin¿

Warp Records
As one of the contemporary rap game's great renegades, Detroit's Danny Brown is one of the few rappers that – despite his unorthodoxy – seems totally comfortable in his own skin at all times. It's this confidence in his continued artistry that shines through on 'uknowhatimsayin¿' and really, his choice of Q Tip to serve as executive producer on this album should have raised less eyebrows. A hip-hop historian at heart, his esoteric flows provide the perfect lyrical contrast to 'The Abstract's retrofitted beats in what may well be his most impressive long form release yet. "I'll never change up," he tells us repeatedly on this album's appropriately titled opener, 'Change Up'. Here's to that, Mr. Brown. Reiss de Bruin
48. Goro

Unbound Forever

Self-released
For those not already familiar with Goro's work, describing his production style in a way that doesn't sound like a Nathan Barley-esque fake out designed to ensnare gullible hipsters can be a bit of a challenge. That said, it fortunately only takes a quick listen to cast aside any preconceived ideas you might have about what Bulgarian-Roma kiuchek and Romanian 'instrumentala criminala' would sound like when blended with traditional Turkish music and modern production techniques for a set of club-ready cuts that have been moving souls and soles since 'Unbound Forever's summer release. Still a bit unsure? Fair enough, all we can say is check out the Balkan-infused album for yourself and see what you think. Don't worry, you can thank us later. Reiss de Bruin
47. Lafawndah

Ancestor Boy

Concordia
Lafawndah's blueprint draws influence from far and wide; Mexico City, London, Tehran, New York, Paris, Los Angeles. 'Ancestor Boy', a powerful debut full-length put out through her own Concordia label, is a melting pot of all these influences. A record that's driven by percussion and rhythm, 'Ancestor Boy' is fluid and fast-moving. Drawing from ideas of belonging, of heritage, and of mythology, on 'Ancestor Boy' Lafawndah takes her vocal into uncharted territory; soaring and defiant on an album that demands that "us" prevails over "I". Katie Thomas
Listen to a Nídia rework of Lafawndah's 'Tourist'
46. Ecco2k

E

YEAR0001
Zak Arogundade, or Ecco2k, has always had his hand in various different disciplines. Be it fashion, photo, video or music, the Stockholm-born artist has built a reputation for his unique aesthetic and signature vocal style. Considered one of the quieter members of the Drain Gang crew which Bladee and him founded in 2013, the Yung Lean affiliate has appeared on numerous projects from Thaiboy Digital to Varg2TM. Despite considering music one of his newest mediums, the 24-year-old multidisciplinary unveiled his first real musical statement, and it's blissful. 'E' is an unfiltered transcript of Ecco2k's mind, a kind of poetic confessional diary. The juxtaposition of Arogundade's vocals and harmonies over the majestic soundscapes created by Shanti, Mechatok, Gud and Whitearmor make for the perfect balance and space for his melancholic lyrics to shine through. As a whole, 'E''s sound doesn't reflect a particular style, it simply is its own frenzy which follows the urgency of Ecco's train of thought. Daniel Laxness
45. Kanye West

Jesus Is King

G.O.O.D Music
Kanye West is difficult, we know this. All the think-pieces in the world couldn't accurately break him down. But what cannot be denied is the musical genius he can tap into at a whim. The much-hyped and much-delayed 'Jesus Is King', in the context of his high-profile über-lean to Christianity and reflection of his chaotic year, basks in the newfound faith and peace of mind West has found. Reliant on gospel themes, 'Jesus Is King' contains strokes of musical beauty – 'Selah', 'Follow God', 'Hands On' – and while not as ground-breaking as previous efforts, it opens up the curtain just a tad to Kanye's troubled mind. Yemi Abiade
44. Sleaford Mods

Eton Alive

Extreme Eating Records
If 'Eton Alive' was a blank canvas titled 'society', Jason Williamson's blunted lyricism would be the paintbrush, etching out visual descriptors of a nation in decline via a stained pallet of dry humour and ironic pessimism. Despite the album title, this isn't the hyper-vocalised politician-bashing work we've seen from the Sleaford Mods in the past, who take more of a narrative stance on their latest project, detailing the mundane and repetitive thought processes of an abandoned working-class culture. Andrew Fearn adds new depths to his productions on the album, with the post-punk track 'OBCT' standing out as proof of a group who are continuing to develop their sound as they go. Billy Ward
Listen to our DMY Recordings-released single 'EFFED' by Snowy, featuring Sleaford Mods' Jason Williamson.
43. Toro y Moi

Outer Peace

Carpark Records
Inspired by the 'accessible dance music' of legendary French duo Daft Punk, South Carolina's Toro y Moi may well have morphed into his final form on his sixth studio album 'Outer Peace', channelling the robotic pairing's fantastical sense of future pop whimsy while wrapping his bold, hazy dreamscapes in his own distinct narrative for a set of tracks as personal sounding as they are danceable. If we had one complaint regarding 'Outer Peace' it would be this: with a runtime of only 30 minutes and 30 seconds, it's sadly over all too soon. Reiss de Bruin
42. M. T. Hadley

Empty

PIAS
Nowadays all you need is a Frank Ocean co-sign and you're set. The cult artist has pretty good taste, you see, and Stoke Newington singer-songwriter M. T. Hadley is another example of Ocean's magpie abilities, after he spun Hadley's 'Janet' on his blonded RADIO. Two years on, the enigmatic artist's album has dropped, and it's a delight of soaring melodies, heart-wrenching ballads and gorgeous psych-pop. His visuals are great, too – 'Reticent' is some footage of a snail on a wall shot on his iPhone as he'd maxed out his video budget. Felicity Martin
41. Pi'erre Bourne

The Life of Pi'erre 4

Interscope
Even if you don't know the name Pi'erre Bourne, you'll probably be familiar with the "Yo Pi'erre, you wanna come out here?" tag that's fronted a bunch of the biggest rap tracks of the past few years. Now a sought-out producer thanks to his work on Playboi Carti's 'Die Lit', Pi'erre turns the spotlight on himself for 'The Life of Pi'erre 4'. Clad in Prince purple, the album finds him rapping and singing, and although this probably won't make for a career switch into vocaling as opposed to behind the mixing desk, Pi'erre's beats – as ever – speak for themselves. Felicity Martin
40. Megan Thee Stallion

Fever

300 Entertainment
Despite what online doom mongers would have you believe, 2019 was a great year for diversity in hip-hop, with a number of women providing a much needed set of female voices in the quest to address the gender imbalance that has especially dogged the scene in recent times. Leading the charge in this regard was Houston spitter Megan Thee Stallion, who with her uncompromising attitude and razor sharp delivery established herself as one of the hottest – and smartest – rappers in the game right now on 'Fever'. Without doubt one of the most impressive debut mixtapes to land in our inbox in the last couple of years, we can't wait to see what the multi-talented Megan does next. Here's to finding out. Reiss de Bruin
39. Clairo

Immunity

Self-released
Clairo became a viral sensation when, in 2017, her lo-fi pop track 'Pretty Girl' began doing serious numbers on YouTube. Since then, the narrative surrounding her output has been hijacked by lengthy discourse about her father's industry connections, but there's no doubting that 'Immunity' is the work of someone who knows how to write a serious pop song. All lush melodies and soft-rock rhythms, it recalls Låpsley and Beck at times. On 'Immunity', Clairo operates above and beyond the "bedroom pop" tag that's been imposed on her. Felicity Martin
38. Blood Orange

Angel's Pulse

Domino
For those in the know, Dev Hynes has been one of the decade's most important British artists. Having undergone a number of transformations over the course of an especially transient career full of curiously ephemeral choices, it's as Blood Orange that the East Londoner really came into his own, winning hearts and minds of discerning audiophiles everywhere with his heady mix of R&B-dappled electronica. Offering up the overspill from his acclaimed 2018 album 'Negro Swan' as an eclectic mixtape, 'Angel's Pulse' works because of the lack of pressure on it to be anything other than what it is: a riotous ride through the many influences of one of modern pop's most underrated stars. Reiss de Bruin
37. Sam Wise

Sorry You Were Saying (SYWS)

Self-released
Breaking from the underground into the beaming limelight of national attention can prove a difficult task for some artists, yet Kennington rapper Sam Wise has soaked up his burgeoning success without breaking a sweat. A late entry to 2019, 'Sorry You Were Saying' shows no signs that this is his first attempt at a full-length project. It captures a distinctively authentic London sound, drawing on an array of established local names such as Blanco on 'Follow The Leader', Masterpeace on 'Loophole' and Miles from Kinshasa on '7 Foot', allowing for Wise to flex his fluid style with an inviting temerity. Anyone doubting the young artist's ability to create a great full-length project will have been proved drastically wrong with this release. Billy Ward
36. Kedr Livanskiy

Your Need

2MR
Having burst on to the scene with a pair of zeitgeisty EPs before bottling pop-inflected lightning on her debut album 'Ariadna' back in the middle of the decade, to say we'd missed Moscow producer Kedr Livanskiy during her subsequent self-imposed sonic exile is a massive understatement. Teaming up with Gost Zvuk affiliate Flaty to make her triumphant return, 'Your Need' finds the incomparable Russian pick up exactly where she left off in terms of quality, effortlessly adjusting her sound to the current aural landscape with a selection of rave speckled electro numbers that are just crying out to be performed on a festival main stage in front of a dreamy backdrop as the sun begins to set. Reiss de Bruin
35. Kornél Kovács

Stockholm Marathon

Studio Barnhus
Providing something of an antidote to all the aggy punk-rap and dark techno this year, 'Stockholm Marathon' found Kornél Kovács painting broad brushstrokes of light, saccharine melodies over dance rhythms. So much so that you wouldn't believe he'd produced it in the aftermath of a breakup. Conceived as a love letter to his native city, the Swede – one third of Studio Barnhus – drops in shamelessly sweet wonky pop and R&B touches, the standout being the skippy groove of 'Rocks'. Felicity Martin
Read next: The 10 Best Swedish Non-Dance Music From The Last Year Or So, according to Kornél Kovács
34. Kim Petras

Clarity

BunHead
Channeling greats like Britney, Robyn and Max Martin, Kim Petras serves up 38 minutes of the most pure, concentrated pop on 'Clarity'. As someone who grew up in Germany idolising the aforementioned pop auteurs, the fully independent singer-songwriter's debut album oozes the glossy production and synth-pop of the '90s and '00s, while her voice boasts the kind of cry-while-you're-singing urgency that basically calls for a hairbrush and mirror. Felicity Martin
Read next: The cult of Kim Petras
33. Headie One

Music x Road

Relentless Records
Positioned in the chasm between the lucrative offering of global success and the confining walls of the "T house", Headie One's beautifully raw 'Music x Road' is the finest work of his career so far. Daring and sonically innovative, the British rapper has blown the possibilities for artists originating from the drill scene wide open, cementing his name as one of the UK's fastest rising talents. The album's gritty realness is only superseded in quality by the unavoidable infectiousness of the songs, with features from Dave on '18Hunna', Skepta on 'Back to Basics' and Stefflon Don on 'Swerve' only adding to the star power of the record. Standout tracks 'Both' and 'Home' amalgamate all of Headie's most prominent qualities; raising the rapper's bar to other-worldly levels. Billy Ward
32. Rico Nasty

Anger Management

Sugar Trap
Appropriately for a project named 'Anger Management', Rico Nasty kicks off her record with a series of triplet flows like she's screaming her brains out in your ear. The Maryland-raised rapper cements her reputation as a hell-raising lyricist, with the thunderous Kenny Beats-produced instrumentals matching her flow in aggressiveness. At the same time, Rico offers moments of introspection to match all the yelling: 'Relative' touches on fake friends and the trappings of fame. Felicity Martin
31. The Chemical Brothers

No Geography

Virgin EMI
The Chemical Brothers were adamant that this wasn't their "Brexit album" when we interviewed them, but read between the lines on their ninth album and there's clear themes of division, chaos and upheaval. Producing monumental, festival-sized bangers is now clearly a walk in the park for Tom and Ed after 30 years in the game, who led us into the apocalypse head-on on 'No Geography', splicing different forms of rave sounds – gospel choruses, acid slammers – together to overload your senses in the very best way. Felicity Martin
30. Nick Cave

Ghosteen

Self-released
With a title like 'Ghosteen', it shouldn't be a surprise that Nick Cave's latest album is his most spectral and haunting album ever. Written after the death of his teenage son, the album's overarching theme is one of acceptance and adjusting to loss, as each gorgeously mournful song builds to the album's crescendo, the 14-minute epic, 'Hollywood'. Short on drums and guitars, 'Ghosteen's songs float and flow rather than pound and stomp, with strings, synths and orchestral scores soaring behind Cave's gentle, broken voice. 'Ghosteen' is a tender, loving exploration of life, death and how together we can find the strength to carry on when life hands us devastating blows. Paul Gibbins
29. Jubilee

Call For Location

Mixpak
Jubilee has steadily built a reputation for herself as one of the world's most versatile DJs and producers. An autobiographical record, 'Call For Location' is as personal as they come, documenting the sounds of the Mixpak signee's youth in South Florida, immersed in Miami bass, as well as her current globe-trotting life as a DJ. In parts liable to take your eyebrows off, it blends infectious dancehall stylings ('Fulla Curve ft. IQ') with bouncy electro and breaks, but the party is always at the epicentre of everything. Felicity Martin
Read next: The 10 Tracks That'll Never, Ever Leave My Record Bag, according to Jubilee
28. Oli XL

Rogue Intruder, Soul Enhancer

BLOOM
If there was one thing electronic music lacked in 2019, it was playfulness, and that's something Oli XL excels at on 'Rogue Intruder, Soul Enhancer'. The outcome is a heartwarming body of work that's impossible to categorise. From prolonged pads to minuscule seventh chord stabs reminiscent of UK garage and glitchy breaks, the rhythmic patterns are as unstable as acid jazz yet it's all meticulously controlled and pleasant. Tracks like 'DnL' have an ASMR-like effect, with an aquatic pad layered with the sounds of someone writing on a chalkboard followed by a pitched vocal saying "boring, lame". It all feels too familiar, like something out of your childhood. Everything is very contained and in a way quite monotonous, yet the sonic world created is ethereal and fun, parched with small details. Oli XL has built himself up a little haven for intricate experiments, with a form of assertiveness which can be felt throughout the project. Daniel Laxness
27. Skepta

Ignorance Is Bliss

Boy Better Know
With his first full-length release since 2016's 'Konnichiwa', Skepta eschewed big name collaborations and features in favour of further carving out his own niche sound. Over a backdrop of swirling, glacial synths and rattling bass, Skepta's lyrics are at times among the most introspective and thoughtful they've ever been, but there's still space for some classic grime braggadocio and reload bars on tracks like 'Gangsta' and 'Pure Water'. Tracks like 'What Do You Mean' (with J Hus providing the chorus) showcase the sonic variety which exists in Skepta's latest incarnation with its Dr. Dre-style rap beat fitting in neatly alongside the grimy, brutalist bass of 'No Sleep' and 'Redrum'. 'Ignorance is Bliss' is the sound of an artist who – in his own words – "used to do young and stupid, now we do grown". Paul Gibbins
Read next: The Dummy Guide to Skepta
26. Murlo

Dolos

Coil Records
There are few things more yawn-inducingly highfalutin than the very concept of the concept album. That is, until you come across one that actually delivers on its promise. With 'Dolos', Murlo set out to bend his mercurial take on garage and dancehall into a narrative for our times. The 15-track album is accompanied by a graphic novella written and illustrated by the Manchester native, and tells the story of a man seeking escape from the hyperstimulation of his urban environs – and a return to the organic root of life itself. If you think that sounds like an attractive proposition, then you could do better than tuning in (and out) to 'Dolos' because it also sounds very nice indeed. Will Pritchard
Read next: The graphic novels, books and non-fiction that inspired Murlo's 'Dolos'
25. Rich Brian

The Sailor

88rising
Brian Imanuel's story is one of inspiration. With his 'Rich Chigga' meme persona well and truly behind him, Rich Brian has emerged into an artist looking beyond genre boundaries. Inspired by his recent trans-continental move from Indonesia to LA, he tackles his immigrant status, experiences of racism and identity issues on 'The Sailor', distancing himself even further from his teenage sound. It's a record that is ambitious and wide-reaching, with lush string sections and sweeping, cinematic style, even tapping RZA for a feature. It's hard to imagine anything but world domination next. Felicity Martin
Read next: "I want to put out something timeless": The unstoppable vision of Rich Brian
24. 03 Greedo

Netflix & Deal

Alamo Records
Having been sentenced to a 20-year jail term for a combination of drug and firearm offences, it seems damn right perverse to say that 2019 was 03 Greedo's year – but musically that's exactly what it was, with the release of not one but two killer albums showcasing the Californian's considerable talent to the world. Having followed up 2018's 'God Level' with the equally impressive 'Still Summer In the Projects', December saw Greedo raise the bar again as he teamed up with super-producer Kenny Beats for 'Netflix & Deal': the autotuned soundtrack to his life. Featuring tight guest spots from Vince Staples and OhGeesy of Shoreline Mafia, it's an album that makes us lament what might have been had he managed to avoid running foul of the law. Still, with – allegedly – 3000 tracks of his yet to see release, we're hopeful of hearing plenty more of the Watts man ahead of his eventual release. Reiss de Bruin
23. Octo Octa

Resonant Body

T4T LUV NRG
'Resonant Body' is Octo Octa's most joyful record to date. Two past albums, 2013's 'Between Two Selves' and 2017's 'Where Are We Going?', provided an outlet for healing during transition, and now 'Resonant Body' is a euphoric collection of tracks inspired by togetherness, by love, by nature, and by the dance floor; you'll be hard-pressed to find a dance floor more united than when Octo Octa is playing – either solo or with partner Eris Drew. 'Resonant Body' spans thumping house, throwback acid and jungle, and restorative birdsong. Eris Drew captured 'Resonant Body' perfectly when she said: "Her beautiful songs are infused with love, conviction, magic and joy." Katie Thomas
22. Clams Casino

Moon Trip Radio

Self-released
Having established himself as arguably the foremost purveyor of cloud rap, it would have been all too easy for Clams Casino to abandon the still somewhat niche genre and use his newfound notoriety to cash out, producing tracks of a more conventional composition for big name artists looking for a little extra artistic credibility. Yet, instead of bending to the will of the mainstream in pursuit of the almighty dollar, it is the pop industry itself that marches to the beat of the Jersey producer's tightly programmed drum machine. Eschewing features, Clams' atmospheric takes on 'Moon Trip Radio' feel very much like works that were built primarily for his own enjoyment rather than our own but that's absolutely fine. We love them all the same. Reiss de Bruin
21. Skengdo x AM

Back Like We Never Left

MOVES Recordings
A gang injunction and suspended jail sentence wasn't enough to stop Skengdo x AM's return to top form in 2019. While their persecution has impacted their music, 'Back Like We Never Left' retains the energy and hunger that has embodied the Brixton duo from day one. While littered with typical drill themes and sonics, the project marks a gradual shift away from the sound, typified by the softer, accessible sounds of 'Tugg', 'Brixton Boy' and 'Don't Care'. Skengdo x AM have refused to be defined by the genre, and their latest effort is a conscious, but slow, graduation from the school that educated them. Yemi Abiade
Read next: Behind Bars: After years of the UK banning music, attempts to censor drill break alarming new ground
20. Lana Del Rey

Norman Fucking Rockwell!

Polydor/Interscope
Named after the famous iconographer who spent 50 years illustrating propaganda of the idyllic American dream, Lana Del Rey's fifth studio album 'Norman Fucking Rockwell!' cuts through the fantasies of a nation, illuminating with a despondent romanticism shadowy tales of corrupt power and the suffocating grip of all-enduring patriarchy. Stripping away the trap-fused sound of her previous 'Lust For Life' record, the subtle complexity of her deadpan vocals paired with nursing piano ballads on the album reveals the artist at her most naked, providing some of her best work since debut release 'Born To Die'. The authentic retro haze that engulfs every track makes it feel as if this album had been preserved in a time capsule for years; if hopeless rock and roll depression had a sound, this would be it. Billy Ward
19. Fontaines D.C.

Dogrel

Partisan Records
"Dublin in the rain is mine," snarls Fontaines D.C. singer Grian Chatten on Dogrel's incendiary opener 'Big', a 100-second surf-punk salvo which sets the tone for the rest of the album perfectly. Between that opening line and his thick, unashamed accent, there's no doubt where Fontaines D.C. are coming from, and how the city shapes their stories and their songs. Through a combination of fist-pumping punk singalongs and tender, authentic pop anthems, they paint a vision of a modern Dublin, warts and all, with all of the swagger, attitude and "ready-steady violence" of their boisterous live shows. Paul Gibbins
18. Burna Boy

African Giant

Atlantic
Having long established himself as one of West Africa's brightest pop stars with three albums under his belt prior to 'African Giant', it seemed ridiculously churlish of many media outlets to characterise Burna Boy as an emerging artist as his fourth full-length effort saw him finally manage to break out of the confines of the outdated category of 'World Music' and into the mainstream consciousness of Western pop culture. Serving up a smörgåsbord of genre-defying delights, this is an album that's as powerful as it is entertaining – the Nigerian has a lot to say. We're just wondering why it took us all so long to listen. Reiss de Bruin
17. Jme

Grime MC

Boy Better Know
Jme's first release since 2015's 'Integrity>', 'Grime MC' is one of grime's biggest stories this year, primarily because there was a very real chance that the album might actually never see the light of day. After being broadcast in cinemas across the country, Jme eventually decided to release physical versions of the album only. Lyrically, it's some of Jme's most righteous work ever. '96 Of My Life' sees Jme tell the story of his rise to fame, while he laments the state of the music industry that he has always rejected on 'Pricks' and 'Nang'. Musically it's as authentically grime as it comes, with a number of stomping self-produced beats. 'Grime MC' is Jme's masterpiece and a must for any fan of the genre. Paul Gibbins
Read next: Jme's latest project is a lesson in authenticity in the social media age
16. Caterina Barbieri

Ecstatic Computation

Editions Mego
After her 2017 breakthrough, 'Patterns of Consciousness', and 'Born Again in the Voltage', 'Ecstatic Computation' marks yet another impactful body of work in the Italy-born, Berlin-based composer's discography. Presenting a sonic dimension as hypnotic as the previous, each composition in the six-tracker carries the same weight as the following and flows into one another with utter elegance. Having experienced the music off 'Ecstatic Computation' within the context of a planetarium back in 2018, it's safe to say tracks such 'Bow of Perception' or her ten-minute opening statement-track 'Fantas' are equipped with a rare trance-inducing capability. Dizzying and progressive, without a hint of rush, Barbieri's algorithmic and pattern-based melodies are haunting and melancholic. Affecting every listener in different ways, 'Ecstatic Computation' is an album that will stand the test of time. Daniel Laxness
15. Ariana Grande

thank u, next

Republic
Ari did it, she delivered the perfect break-up album; wry, tender, joyful, sad, witty, sincere – 'thank u, next' encapsulates Grande's brand of edgy, off-centre pop. Her melodies delivered with pearlescent vocal virtuosity, Ariana speaks on a very real level to every one of us that has ever had even the most fleeting moment of, well, feeling stuff. After 'Sweetener' provided Grande with the catharsis that was so needed after the 2017 Manchester attack, 'thank u, next' is brighter, an affirming ode to self-love that sparkles brightest in the aptly-named title track; "… this one gon' last," she sings of her new relationship, "Cause her name is Ari / And I'm so good with that." Katie Thomas
14. Soundbwoy Killah

Halcyon Daze

Sneaker Social Club
'Escape Velocity', the opening track on Soundbwoy Killah's debut album, begins with a recording of an MC trying to get a crowd to evacuate a venue "in a calm and orderly fashion… You can't boo me, 'cos I didn't do it!" Rave revivalism has fully taken hold in UK dance music this year, and the theme of rose-tinted warehouse nostalgia surges throughout 'Halcyon Daze', with an initial spurt of acid house giving way to glistening ambience ('Pang'), before hardcore, amen chops, dubstep and jungle make their entrance. This cross-pollination of early-'90s sounds tips its hat firmly to the old skool, but never feels stale; quite the opposite, it's all done with a real midas touch and a sense of love. Felicity Martin
Listen to Soundbwoy Killah's Dummy Mix
13. FKA twigs

Magdalene

Young Turks
Having been absent for what seemed like an especially long four years during which she went through a well-documented and highly publicised breakup and a series of health issues, fans may be forgiven for fearing that we may have already seen the best of FKA twigs. Thus, we were delighted to see her return to the fold with 'Magdalene' providing a stunning example of how her dazzling brand of genre-bending 'pop' still has the power to bewitch the senses, with the album helping further cement her reputation as a genuinely generational talent. Exploring the complex link between sexuality and creativity with nuance, twigs walked down a path few others could navigate with such confidence for a sophomore effort that indicates the brightest of futures. 'Magdalene' moves her another step closer to becoming the icon she was always destined to be. Reiss de Bruin
12. Nilüfer Yanya

Miss Universe

ATO Records
Nilüfer Yanya brought her myriad talents to the surface on her triumphant debut album. 'Miss Universe' is a brilliantly written tale of young anguish, self-negotiation and resolution. In places defiant, in others vulnerable, the London-based singer-songwriter and classically trained pianist takes back her own narrative in the midst of identity woes. 'In Your Head' sounds like it could fit in with any post-2000s pop-rock era, while 'Baby Blu' and 'Tears' reveal a need to identify herself efficiently, but unsure of how best to execute it. 'Miss Universe' consolidates her identity just enough to leave us wanting more from Yanya's burgeoning talent. Yemi Abiade
11. Giant Swan

Giant Swan

Keck
There's few acts in the UK as exciting as Giant Swan right now. Famed for their live sets that have been ripping off roofs for the last few years, the only problem facing the Bristol duo was how they'd distill that performance energy into a full-length record. But Robin Stewart and Harry Wright did just that, serving an onslaught of crashing techno, with blistering kicks propelled by reverb-soaked vocals and even nods to Gregorian chant. When music is this relentless, loud and avant-garde, you might expect an element of pretension, but not with Giant Swan. Felicity Martin
Read next: The 10 Best Blog-house Remixes No-one Asked For, according to Giant Swan
10. Tyler, The Creator

IGOR

Columbia
Before 'IGOR' landed, Tyler, The Creator told us not to expect a rap album. He wasn't lying, for 'IGOR' features less rap and more singing than ever before. His vocal sounds stronger and more self-assured than on 2017's 'Flower Boy', on 'IGOR' Tyler builds on the more optimistic (albeit still heavy with emotion – some tracks here suggest 'IGOR' to be a break-up album) palette of hip-hop, R&B and funk that he began building two years ago. Following a string of ominous and moody rap records, 'IGOR' is altogether brighter, both in instrumentation and demeanour. Katie Thomas
9. Floating Points

Crush

Ninja Tune
There are plenty of meticulously-curated lists out there detailing what exactly was the best song released this year. But take it from me that, actually, the best one is called 'Bias', it's by Floating Points, and it's just one of the many highlights on his second album, which is called 'Crush'. Wrenching form – and perhaps even meaning – from chaos is surely the true domain of the artist, and you're unlikely to hear a better example of that from the past year than on the twelve tracks of ethereal synth exploration and woven drum work on 'Crush'. And given the weird, digitised dystopia that a handful of rich dudes have decided to foist upon us, it probably couldn't have arrived to offer succour at a much better time. Will Pritchard
8. Barker

Utility

Ostgut Ton
Barker's 2018 'Debiasing' EP was at the forefront of Objekt's "no-kick rollers" playlist; a collection of tracks without a kick drum that still feel at home on the dance floor. This year, the Leisure System co-founder delivered his debut album, the nine-track 'Utility'; a brilliant, shimmering collection of (mostly) no-kick rollers. Produced using mechanical instruments he built himself, Barker's trancey analogue synths, unconventional rhythms and deep basslines make for a psychedelic, futuristic and undulating record that works just as well for the after-hours as it does a peak time crowd. Katie Thomas
7. Erika de Casier

Essentials

Independent Jeep Music
'Essentials', the name of Erika de Casier's debut album, implies someone with the back catalogue of Diana Ross or Whitney Houston, pulling together their classic hits into one record. The Copenhagen artist, however, fully snubbed the typical pop musician trajectory, releasing an album after just a handful of tracks. 'Essentials' is driven by the touches of a '90s and early '00s pop scholar, marrying harpsichord G-funk ('Do My Thing') with club-pop meets dub ('Space') and de Casier's breathy vocal so intimate that it's as if we've been invited into her poster-adorned bedroom. It's impossible to talk about this album without making comparisons (Brandy, Sade, Wayne Wonder, even), but on 'Essentials', de Casier has built a world that's completely her own. Felicity Martin
Read next: Erika de Casier sounds like pop's past and future at the same time
6. Holly Herndon

PROTO

4AD
'PROTO', the existential and adventurous third album from Berlin-based Holly Herndon, was composed with the help of an AI "baby" named Spawn. Listening to the choral harmonies that feature throughout the album, Spawn learned to mimic the sounds she (for Spawn is a female) was hearing, in order to create sound for herself – a member of the ensemble. 'PROTO' was built by machines, but the breathtaking choral arrangements are central to the record's impact; Herndon incorporates AI into organic music-making, Spawn learning to interact with the beauty of human composition. Katie Thomas
5. JPEGMAFIA

All My Heroes Are Cornballs

EQT Recordings
Easily one of the most consistent and daring minds in hip-hop for the past couple of years, JPEGMAFIA's ascent was markedly obvious on 'All My Heroes Are Cornballs'. Channeling the frenetic energy of previous projects and the punk rock spirit he embodies, 'AMHAC' is jittery, claustrophobic and an almost free-form musical stream of consciousness. In amongst the chaos lie more tender moments that feed into Peggy's softer side. These moments are fleeting, but bring together the other parts of his brain to make his world make a little bit more sense, instilling structure and meaning into the randomness of his world. Yemi Abiade
4. Special Request

VORTEX

Houndstooth
Back in April, Paul Woolford announced that he would release not one, but four Special Request albums in 2019. Four albums that, according to Houndstooth, he produced in his underwear. The first, 'Vortex', is a wild ride of left turns through breaks, jungle, techno, gabber and house. The press release called it "strictly bowel-evacuating bangers", but 'Vortex' is much more than that. There are moments of real tenderness in the melodies, no more so than in album highlight 'Ardkore Dolphin', a watery breakbeat cut with soaring atmospheric synths. Katie Thomas
Read next: Cop or drop? Special Request reviews the singles
3. Little Simz

GREY Area

AGE 101 Music
2019 has proved a defining year for multi-talented rapper Little Simz, whose pivotal role in popular Netflix series Top Boy still couldn't top the heights of her eclectic third album 'GREY Area'. Stylish, introspective and unapologetically bold, the latest record from the 25-year-old is a visceral portrayal of inner-city life. Combining contemporary themes of modern society with densely textured nods to childhood influences, the record never once loses its magnetic allure. Tracks such as 'Therapy' and '101 FM' are where Simz's scintillating narrative lyricism rears its head most prevalently, portraying the burgeoning maturity and artistic depth of someone far beyond her years. Billy Ward
2. slowthai

Nothing Great About Britain

Method Records
In 2016, when the UK voted to leave the EU and the US elected Donald Trump, lots of people saw a silver lining. "At least we'll get lots of good protest music!" they exclaimed, totally unfounded. Of course, we didn't get lots of good protest music. We got quite a lot of Taylor Swift and Drake, and then in February 2019 the Pet Shop Boys released a song called 'Give Stupidity A Chance'.
But we also got actual protests too. A younger generation mobilised against issues both domestic and global, and they chose disaffected protagonists to lead them.
In a moment when so much of the discourse that drives our politics (and ignores those who most need to be heard) is typified by naked vitriol, slowthai brought a refreshing realism to the whole sorry affair. He came spitting, smirking, scowling, and eventually wielding the severed head of Boris Johnson at the Mercury Prize ceremony. But closer attention would reveal that this wasn't a plain 'fuck you' to the powers that be; it was a clarion call to reach somewhere within ourselves and insist on a better way. slowthai delivered his sermons over stripped-back sonic dissonance, tearing at class inequality, racism, and socio-political apathy. And like all the most effective revolutionary messages, it was delivered with the right balance of styling and simplicity. Will Pritchard
Read next: slowthai's 'Nothing Great About Britain' does away with old visions of British patriotism
1. Kano

Hoodies All Summer

Parlophone
It's no small feat to create something that sounds genuinely timeless. It should bear all the hallmarks of something that's at once fresh and modern, and yet deeply rooted in the traditions and conventions of its contemporary context too.
The idea that grime's origins – bred on acetates, pirate radio, and teardrop phones – have all that much in common with a world that decided Vine videos were too long might be difficult to square. But on 'Hoodies All Summer', Kano drew a Fibonacci spiral through the ages of his artistry. Live instrumentation and cinematic arrangements point to the grander scales that grime has risen to since its scratchy beginnings, but the immediacy of the sound's boundless formative years is honoured equally – take in the discordant pairing of chimes and metallic percussion on 'Good Youtes Walk Amongst Evil' for evidence. In less supple hands, such a record might suffocate on the smog of its own nostalgia. But even the knowing nods to the past – the inimitable mic-passing of 'Class Of Deja', or the stiff-collared shoulder bop of 'Got My Brandy, Got My Beats' – feel perfectly balanced.
After two years of tragic headlines, Kano covered the capital's youth violence epidemic with more poise and immediacy than any newsreader could manage. He reconciled the experiences of first- and second-generation immigrants. Illustrated the steady disintegration of the relationship between police and public. Imparted wisdom like an elder cousin who's seen enough to know best.
In the case of 'Hoodies All Summer', it's the understated genius of the thing that makes it so urgent. To actually say something, without preaching it? And to make it sound so good while doing it? A sprinkle of humour in there, too? Sure, why not. "That might be the hook I could retire after," he intones with a grin after the gospel harmonies of "Suck your mother and dad." But let's hope he is joking about that retirement. Because Kano has never sounded so vital. Will Pritchard
Read next: The Dummy Guide to Kano
Listen to our Spotify playlist of the best 50 albums of 2019: