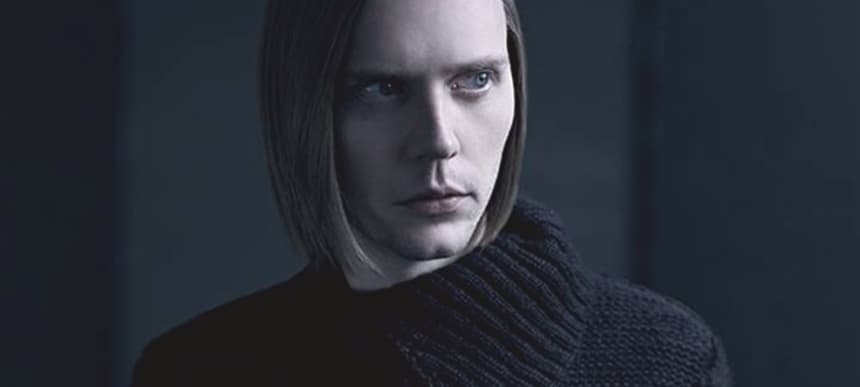 17.09.2015, Words by Natalie /
The Bang Gang guide to Icelandic music
Barði Jóhannsson has been releasing music as Bang Gang for longer than most people stay married. Initially formed in Reykjavik just under 20 years ago with Henrik Baldvin Björnsson and Esther Talia Casey, Bang Gang were at first a surf band. Maybe it was something about the lack of tubes and barrels or wetsuits unable to stand the Icelandic burn, but the musical direction of the group quickly veered off in a more soothing pop direction.
Somewhat of an enigma, Barði remains the only constant member of the group but still maintains a steady but constant ouput when it comes to releasing music. Their first album 'You' was met with critical acclaim in their homeland and across Europe, with tracks used on the soundtrack of Icelandic film Blossi 810551 and Sleep appearing on a Citroen advert campaign. Working with various vocalists and musicians, Barði has gone on to form a discography over the years that flaunts four albums, four singles/EP's, a best of compilation, with another album 'The Wolves are Whispering' released quite recently.
Touring is no longer top of Bang Gang's agenda, but they return to the stage next month for a one-off performance at Gamla Bíó (or Old Cinema) in Reykjavik to celebrate to release of 'The Wolves Are Whispering'. Joining Barði for special guest performances will be by JB Dunckel of AIR and Darkel, Ladytron's Daniel Hunt and Jofridur Akadottir from Samaris.
A collaborative event with Simmin and Spotify, Alda Hotel and Wow Air; the line-up also features GANGLY featuring Sindri, Jofridur (Samaris) and Ulfur (Oyama) and a DJ set from UK act Is Tropical.
Going through the motions of his native music scene, Barði Jóhannsson gives us his ten-step guide to (in his eyes and ears) Iceland's most prevalent musicans including GANGLY, Bjork and HAM.
01. Steed Lord Curtain Call
Bang Gang: "An Icelandic band that is based in LA. They always have cool videos and the singer Svala Kali has been a favourite of mine for years! They did a super cool remix for the Bang Gang track Sabazios O. I love it."
02. Cliff Clavin This is Where We Kill More Than Time
Bang Gang: "This is one of my favourite Icelandic rock bands. They only released one album before parts of the band went on to form another band called Of Monsters And Men. After this, Cliff Clavin went a bit dormant. I'm waiting for more from this amazing band."
03. Bloodgroup My Arms
Bang Gang: "Icelandic moody electronica at it's best. I worked with them on one of the tracks on my last album. It was really cool and nice programming."
04. Bang Gang Sabazios O
Bang Gang: "This is one of my favourite tracks from the new Bang Gang album, 'The Wolves Are Whispering'. The video was supposed to be for another song on the album but after watching the first edit, I felt like it was shot for the track Sabazios O."
05. GANGLY Fuck With Someone Else
Bang Gang: "A brand new band with one of my favourite artists in Iceland at the moment: Sindri (Sin Fang, Seabear), Jofridur (Samaris) and Ulfur (Oyama). Great new electronic stuff."
06. HAM Musculus
Bang Gang: "My college years were heavily influenced by HAM, a very special band who were released on Icelandic label Bad Taste records. I remember buying their first album in London. I was so impressed to see and Icelandic underground band in a UK record shop at that time."
07. Bubbi Morthens Afgan
Bang Gang: "My childhood was mostly spent musically with Bubbi. Kind of like the Bob Dylan of Iceland. Even though his lyrics were really drug oriented, it wasn't a problem for me. I didn't understand the lingo anyway. I thought Black Afghan was some person from Afghanistan. Later I realised it was not. A few years ago I produced one of his albums and a childhood dream came true."
08. Ourlives Out of Place
Bang Gang: "Ourlives are one of the most underrated bands of Iceland. I produced a few of their tracks, including this one. Honest and sweet, it became an indie hit in Iceland."
09. Mínus The Long Face
Bang Gang: "A legendary Icelandic metal band that I loved. They were rockers to the fullest, super cool and amazing guys. We did a film score together that is very rare but I am super happy with. This is one of their big songs."
10. The Sugarcubes Deus
Bang Gang: "When making a list of Icelandic music, The Sugarcubes have to be included. Ironically for many years Einar (the singer with Bjork) was the biggest selling male singer of Iceland, and he spoke on the songs. All the members of this band are highly respected by younger artists and Bjork is the queen of Icelandic music."
Bang Gang perform at Gamla Bio in Reykjavik on October 1st with GANGLY, Jofridur, Ulfur and Is Tropical. Listen to Barði's selections seamlessly here.