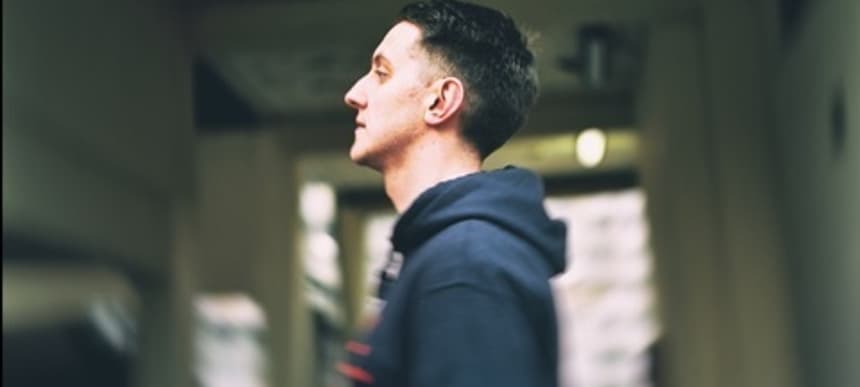 04.09.2015, Words by Natalie /
Toddla T's alternative guide to Ibiza
With a career scampering through various scenes and influences – including grime, dancehall, bassline, house to name but a few – Toddla T is a champion of musical diversity. Whether you dig Toddla's rowdy as fuck remix of Lady Chann's Sticky Situation, his euphoric rave tinged productions on Jammer's album 'Jahmanji' or the piano padding pop sensibilities of his own track Take Me Back, the Sheffield lad skips through an array of genres that seamlessly fuse together for a tightly packed sound. Toddla also marries vocalists with party stompers like Victoria and David, namely on the infectious Mr Versatile fronted food envy classic, Rice And Peas.
Thinking back to seeing very early Toddla sets in the late '00s, did any of us ever looked up from the dancefloor and think about seeing him play in Ibiza? The club scene out there always conjured a stereotypical mental boil up of teenage trance CDs, the last few songs on the Now That's What I Call Music compilations, 2 Unlimited sounding like gabber after twenty pills. Most of us are now self-educated enough to know that dance music goes beyond the stereotypes and even a slow adopter to the Ibiza scene knows it has grown to embrace more than just 'house'. One venue embracing alternative scenes is Ibiza Rock's outdoor poolside party We Are Rockstars (W.A.R!) which in now drawing its 10th anniversary season to a close. Its cause for celebration with Boy Better Know slewing the first week in June and tonight's W.A.R! welcoming the takeover of David Rodigan's notoriously mental Ram Jam (which is probably as far away from 4/4 as you can get). Toddla T will be joining the bill alongside Rodigan, SHY FX, and Ms. Dynamite before going full on Ibiza with a dedicated acid house set at nearby club Shelter.
When I first call Toddla T he's at the 'carnivore stage' of dissecting a Nando's lunch so I have to call him back. Five minutes later, he's back in the game and we chat through his guide to Ibiza which includes Photoshopped beer guts and reggae beaches…
So you're off to play in Ibiza tonight. Have you played out there a lot before?
Toddla T: "The first time I ever went was around 2010, just as like the island was accepting different forms of music, aside from the usual house and techno. I was in the first wave of DJs that could go out there and play different shit but now, apart from certain club nights and places, it's generally accepted to play other genres now which is sick."
Weirdly I've never been but have a preconception that it's pretty housey. Is that stifling?
Toddla T: "It's very much still led that way but I think there was a time where it was conceived almost blasphemous to play anything but 4/4. I remember seeing footage of Armand van Helden around '94 playing a Missy track out somewhere and he got booed. From that, I always had this idea of it being really pure and don't get me wrong, that stuff still does exist, but I don't think it's half as bad as it used to be."
Boy Better Know played the first week of W.A.R! which I think reflects how diverse people's tastes are becoming. Dance music is the mainstream now and seems to just shoulder up alongside other genres now. Do you think this is the case in Ibiza?
Toddla T: "Exactly, I don't know the exact figures but W.A.R! is probably made up of around a 95% English crowd so the line-ups are going to represent what's happening in England. If BBK are a popular act back home then people are going to come and see them here."
So tonight the W.A.R! party is on the Ibiza Rocks hotel stage and then you'll play Shelter afterwards?
Toddla T: "Tonight's WAR! is Rodigan's Ram Jam which is reggae and soundsystem based, then afterwards at Shelter I'm doing a brutal acid house set, so it'll be a complete different vibe between the two. I really like playing at WAR! Ibiza Rocks as it's an outside venue and the crowd are very much on your side whereas Shelter is a dark room which makes for an intense, late night, messy occasion. Together it will be a wicked experience because I get to do both sides of Ibiza in one night: eclectic outdoor vibes followed by a pure 4/4 banging vibe later."
How do you think Rodigan will go down at W.A.R?
Toddla T: "Its funny because I chatted to him in Jamaica a couple of years ago and he was like, "I'll never go to Ibiza, why would I want to go there?" Then I got the offer to play at Ram Jam and thought, "Oh, something's changed". He will kill it. I played after DJ EZ at WAR! last year and any DJ knows that going on after EZ is the hardest thing ever, so instead of trying to stay in his lane I started my set with reggae. It was amazing and everyone fucking loved it. Rodigan is infectious and even if you don't like reggae you can't help but fall in love with the show. Plus, who doesn't like reggae? If you don't like reggae you're weird…and not in a good way."
"If you don't like reggae you're weird…and not in a good way."
Theres the deep side and the cheesy side isn't there?
Toddla T: "Ibiza is a commercial venture. People want to make money out of it and the majority of the island feels like that. The billboards over there just blow my mind, they're everywhere and are splashed with the worst DJ press shots ever that make you think: 'Really? People actually believe this?' It's just a 35 year old bloke stood there looking really awkward with a belly that's been Photoshopped out. Makes you think, 'Great, can't wait to go there tonight'. It is cool though, there's more to it than that though; the DC-10s, the Pikes and the W.A.R's. Music aside you've got the beaches, the people, the atmosphere, and the history too, which is the total opposite to the cheese."
The Shelter line-ups are curated by Doorly, are they a good reflection of his taste? How has he contributed to the Ibiza music scene?
Toddla T: "When I first started going to Ibiza, Doorly was the guy that you instantly hooked up with on arrival. He was DJing at all the parties and is very hospitable, very cool, plus his range and taste in music is wide. Doorly has become a concrete part of my Ibiza experience so I think it makes complete sense that he is booking for Shelter and flexing his current tastes. Doorly is a g and one of the first DJs to who embraced being out of the box. The early dubstep days when that kind of crossed over, he was playing all that shit in Ibiza. Hats off to him man, he's a big part of how Ibiza sounds like it does now."
And Toddla T's guide to the best bits of Ibiza?
The Indulgent
Toddla T: "Pikes Hotel is like what I thought Ibiza was before I went to Ibiza. Its that kind of like real free, spacious, hedonistic vibe where a majority of Ibiza is very shiny and corporate: chips, gravy, Hardwell and overpriced drinks. In Pikes you get a wicked room, a good soundsystem, brilliant music and nice outdoor space. Perfect."
The Unexpected
Toddla T: "There's a beach over there that's like a reggae beach. Its fucking hilarious. Its the most cliche/brilliant place. You can get your hair braided, you can buy rum and there is reggae playing. It's like a pop-up mini Jamaica opposite San Antonio. Its a lot of fun."
The Wild
Toddla T: "Apparently George from Nightmares On Wax does amazing parties out there where they play all sorts of music. I think he lives there now, has for years."
The Traditional
Toddla T: "I do like dipping into the housey stuff as well. DC-10 is brilliant; a great club with very pure house music, techno, whatever you wanna call it. Its just very good at what it does – a big room with great sound and good ravers. No flashy shit."
Toddla T plays David Rodigan MBE's Ram Jam at WAR Ibiza Rocks and Shelter on September 4th (info).