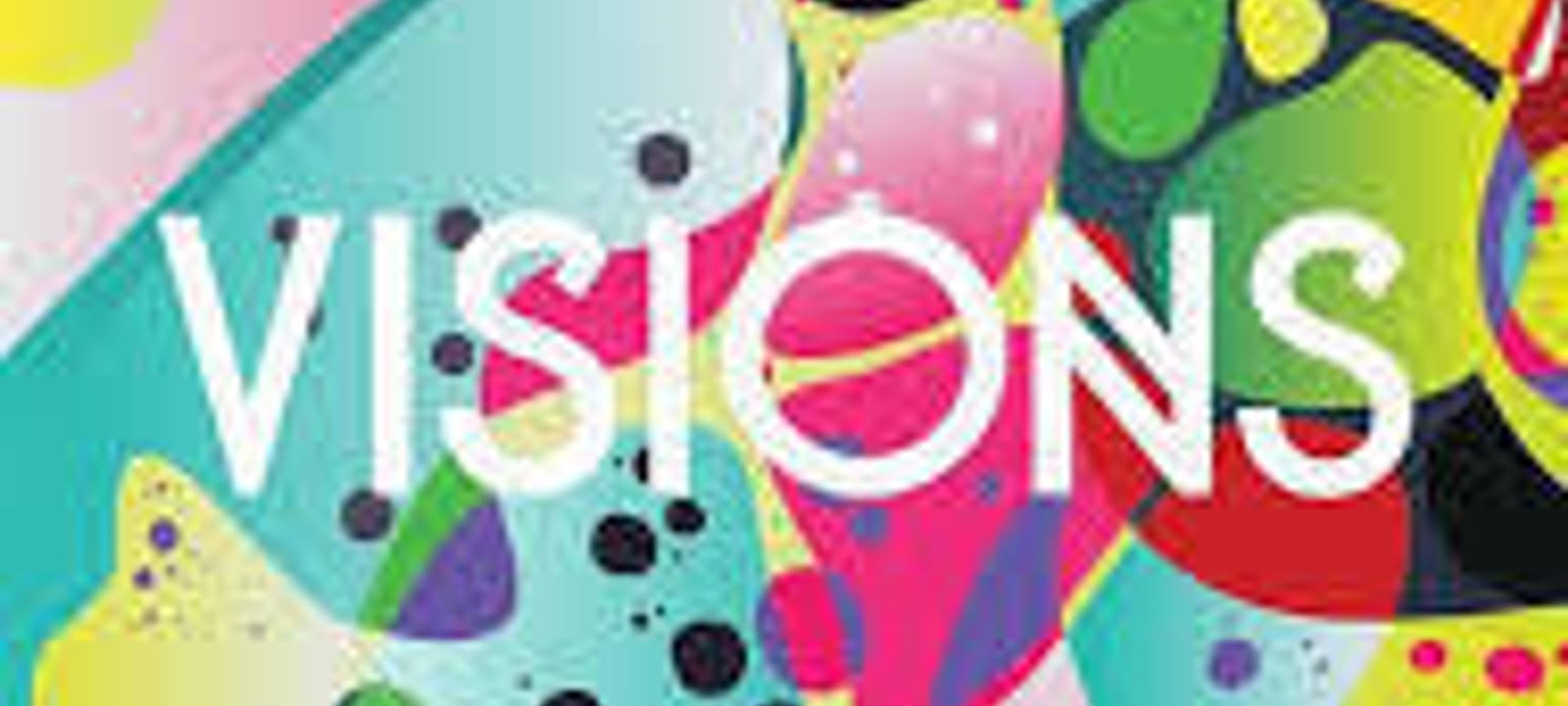 25.07.2013, Words by Sandra Song
Top 10 Live Acts at Visions Festival
Visions is a brand new festival that takes place on August 10 across Hackney's Oval Space, Netil House and London Fields Brewhouse, and it's going to be a good one judging from the announced acts. Curated by the likes of Sexbeat, Bird on a Wire and Rockfeedback, the 21-strong line-up is surprisingly solid for an inaugural event, filled with a whole host of in-office favourites ranging from the pensive sci-fi sounds of Koreless to the post-modern propaganda of Public Service Broadcasting. Take a listen to our playlist before and get a sneak peak of what these artists actually look like live.
1. Koreless – 8:45pm, Oval Space
Koreless is known for producing soft, ambient tracks that are adventurous, all-encompassing sci-fi soundscapes that are surprisingly pensive and insightful for an 'electronic music' producer. His mixes are sweeping yet simple and imbued with a intriguing sense of childlike curiosity that makes you wonder what exactly is lurking beneath his minimal loops and glimmering synths. And though some may brush off this contemplative producer's live performance, don't underestimate the power of songs like Ivana and Sun, which are grand, sweeping examples of how moving minimalism can actually be.
2. The Haxan Cloak – 7:20pm, Oval Space
A definite change in pace is another Dummy favourite, The Haxan Cloak, who produces intimidating, disturbingly dark tones that would be suitable scores to many a horror flick. Filled with growling bass frequencies and thunderous percussion, tracks like The Mirror Reflecting (Part II) are journeys into The Haxan Cloak's carefully crafted world of darkness and decay, so we can only imagine how incredibly terrifying and simultaneously exhilarating the live experience is, top-notch soundsystems and all.
3. !!! (Chk Chk Chk) – 10:15pm, Oval Space
One of our funktastic favourites, !!! (Chk Chk Chk) is sure to be a fun time with their groovy basslines, catchy chorus chants and hooks that won't quit. The band also recently assembled a little playlist for us as well, which should get you properly pumped for their tight, disco-ready jams that will have you getting your John Travolta on at Oval Space.
4. Beacon – 2:30pm, Oval Space
On the more downtempo side of things is Beacon, the Brooklyn-based duo who meld sensual, funk-influenced synth lines with trip-hop breakbeats to create slow-burning, weirdly sway-able songs like Drive. Imbued with a yearning that lingers beneath head bob-inducing percussion and a slick keyboard part, their works simmer beneath lovely vocals and bass-y wubs. A perfect, chilled-out opener at the Oval Space.
5. Public Service Broadcasting – 3:35pm, Oval Space
Repurposing old propaganda announcements layered over krauty electronics, the concept trio's performance of pre-recorded numbers like Spitfire will add a bit of arty pretension (in a good way, of course) to your Peroni-drenched, pre-dub dance afternoon. A terribly post-modern mash-up of old-school sounds and samples, it's sure to be an intriguing break in between the slow-burning Beacon set and the bubbly Micachu & Tirzah show.
6. Micachu & Tirzah – 6:30pm, Oval Space
The ever spunky Micachu is teaming up with longtime friend Tirzah for Visions, and we're excited to see this scrappy duo finally perform their collaborative material, like the ironically catchy I'm Not Dancing, together. Featuring delightfully junky echoey percussion and recorder whistles, it's an unexpectedly cheery, rag-tag number that still undeniably danceable at its core and a refreshing switch up from all the tiresome dub-wub dance music out there.
7. East India Youth – 7:10pm, Brewhouse
A recent discovery by legendary music publication the Quietus, East India Youth produces what people have dubbed updated 'krautpop' that's patient, melodic and unsuspectingly euphoric, as showcased by his song Heaven, How Long. With arpeggios for days, enveloping synths and a solid motorik beat that would make Klaus Dinger proud, the song builds up gradually until you're completely enveloped by a glimmering chorus of pure pop-infused synth bliss. Warm and uplifting, East India Youth will probably inspire you to squawk along to his gut-wrenching, gorgeous choruses after a couple of beers.
8. Echo Lake – 5:30pm, Netil House
British five-piece band Echo Lake craft reverb-drenched dreamscapes that are surprisingly serene amidst all the drones and overdubs, creating rolling, fuzzy gems like Young Silence, which lend them a shoegaze sensibility. Lush and a bit on the sleepy side, the band will probably provide a much-needed mid-afternoon break from all that bass and booze.
9. Iceage – 7:30pm, Netil House
While we may not exactly be the biggest fans of some of Danish punk outfit iceage's recent controversy-stirring antics, there's no denying that these badly-behaved boys put on one bruise-worthy show. Rife with spit-filled, adolescent shouts, pounding drums and speed chords galore, they promise to put on an exhilarating show with numbers like Ecstasy, which you'll also need a decent set of earplugs (and elbow pads) for.
10. Kirin J. Callinan – 2:50pm, Brewhouse
Confrontational and cadence-averse, Kirin J. Callinan is certainly intriguing with his flair for the dramatic and attention-grabbing antics. Callinan, with his discordant chords and gravelly vocals, makes striking, abrasive and surprisingly emotive music that almost recalls manic-depressive Depeche Mode, especially in his pop-happy single Victoria M. And even if you're not a fan of his snarly delivery, at least go for the show, if only to see what wacky stunt he has up his sleeve.