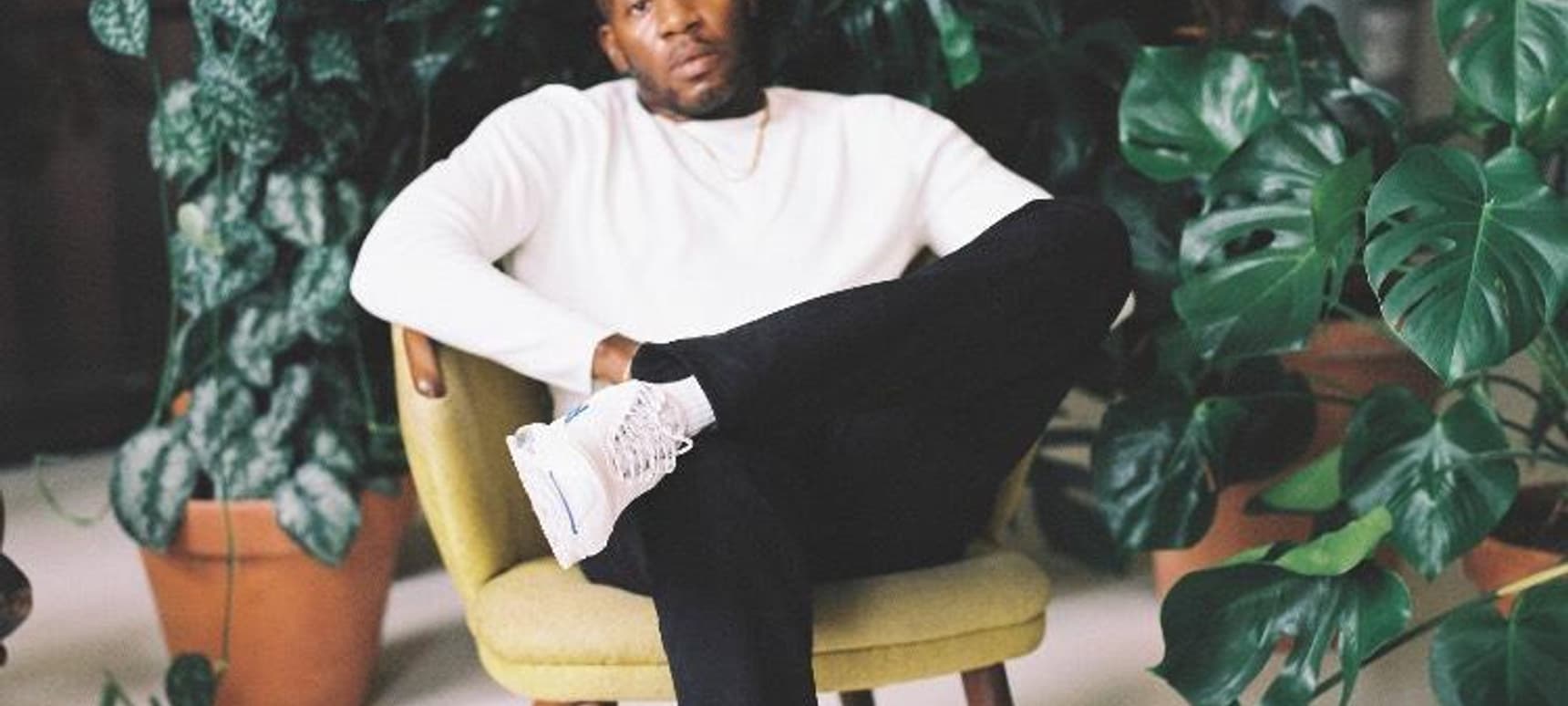 10.10.2018, Words by dummymag
Track by Track: Ragz Originale - 'Nature'
"This is the sound of my tipsy conscience, mixed with pain at stupid o'clock"
You already know North Londoner Ragz Originale's work (he produced Skepta's 'Shutdown'), but the producer/rapper/musician's scope is infinitely broader than just the ability to bang out Mercury-winning grime beats. Following his work crafting off-kilter beds for other vocalists like Dej Loaf and Giggs, plus programming for other artists, the cross-disciplinarian and leader of the Mini Kingz collective has just completed a deeply introspective solo album – 'Nature' – one that sweeps up his own punchy lyricism into his productions.
Executively produced by Kwes, the album journeys through a variety of moods, with James Blake-like fragility sitting next to a bumpin' R&B and hip-hop sensibilities. Ahead of the album dropping, we invited Ragz to run us through his thinking behind each track, to give us a flavour of the process of making 'Nature'.
–
'Summer Blues'
"From my conscience to your conscience, I bring you 'Summer Blues'. These lyrics narrate my mind over the last two years… I find myself asking rhetorical questions throughout the album. Over time it became a therapy for me and helped set the tone for what I wanted to address. Welcome to my opening monologue."
'Proof Read'
"'Proof Read' is straight energy. 'Proof Read' is a feeling more than a message. All lyrics refer to a place of confidence. 'Proof Read' will make you message that love interest that you have been stalling on for the last month. 'Proof Read' is assertive. Self love at its finest."
'How Far'
"These are all of my experiences in and out of relationships that I know are relatable to us all. 'How Far' tells a story between two lovers battling through an on-and-off relationship. In the end, the love never fades. I co-produced this with a good friend, Benji Flow."
'Another Way'
"One of the harshest realities in life is that we all take different paths… no matter how far, it's important we wish the best for those not as close. I wrote this song two years ago and found inspiration to finish it after playing it to Ji Nilsson, who featured on the track with me. I think this may be the best melodic segment of the album."
'Kine's Message'
"A true message. A true spirit. A true friend."
'Ace Hotel'
"Remember when we were younger and certain melodies you heard made you feel like the world was going to be okay? Well I've tried to re-create that feeling for the kids today. This is the melody of a hustler on his way home, who's lost it all on the way up, now he questions his current path."
'Endless'
"On this one I reflect on unresolved issues, drama, knowing I shouldn't be. At this point I had realised no matter how many regrets I had, everything I'd built became too fragile to mend. With all that being said, I speak from a point of optimism. We don't dwell, there will always be something in the air for her."
'Disaronno Straight'
"'Disaronno Straight' was one of the last songs I made before handing in my album. I had the drum-loop in my head for over two days. The following day, after a few drinks, I started reflecting on close calls in my life, good and bad. Around 3am in studio, the chorus melody was born. This is the sound of my tipsy conscience, mixed with pain at stupid o'clock."
'En Route'
"This was the first song I made for the album three years ago; this shaped my whole album. I feel I really outdone myself making this. It's one of the most forward-thinking songs I have ever made. This is another reflective state of mind, in my opinion. This is the soundtrack to stress in an innovative way."
'She Said Run'
"This song was co-produced by my younger brother E-Whizz… It feels like Tokyo at night to me… I've always wanted to make a song people could really, really dance to. With emotion that escapes you into space. I thank Cartae everyday for assisting me on the vocals. This is exactly how I wanted to close my album…"
'Nature' is out this Friday 12th October via Mini Kingz.