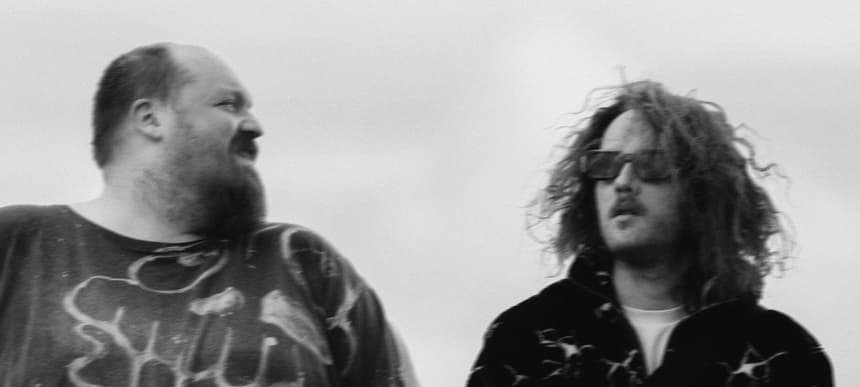 09.06.2023, Words by Billy Ward, Photos by Sam Willicome & For Once !
Trust the Process: Joe Armon-Jones and Maxwell Owin dive to new depths on 'Archetype'
It's 4pm on Friday afternoon and the torrential thunderstorm that had threatened to postpone this rare interview and photoshoot opportunity a few hours earlier has finally given way to a spell of sunshine. Luck is on our side, it seems, and the way the rest of the day with South London tastemakers Joe Armon-Jones and Maxwell Owin unfolds proves that even more.
Hard enough to pin down individually - Joe being an acclaimed solo composer and jazz keyboardist alongside his work with the influential Ezra Collective, and Max, a widely respected DJ and producer with years in the game - the pair do even less interviews together. But since their debut collaborative project 'Idiom' dropped in 2017, these two magnetised forces who should almost repel, have become one of the most important outfits at the epicentre of the UK capital's underground spirit.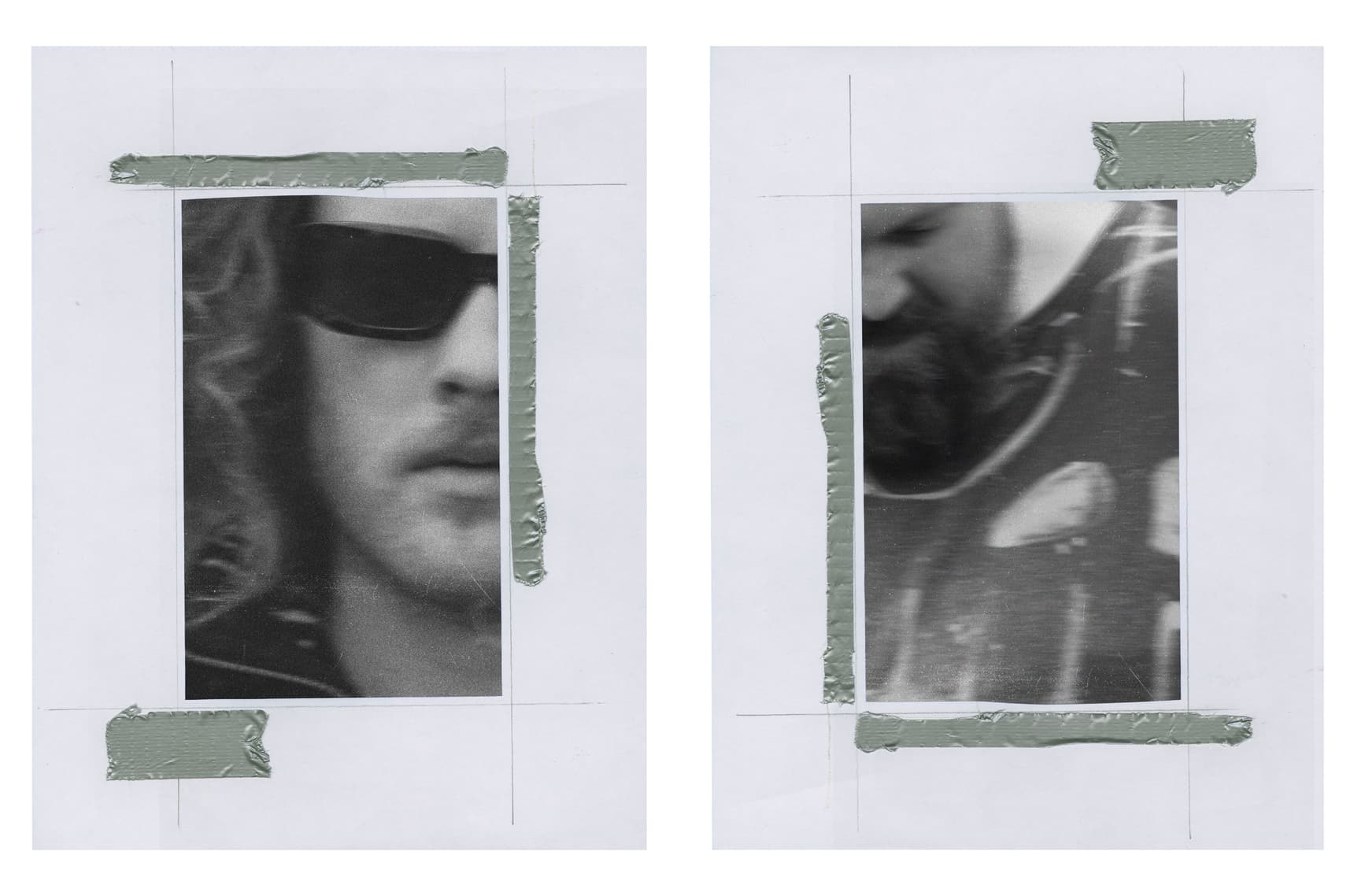 The elusive pair had agreed to talk about their latest labour of love, 'Archetype', a face-screwing twelve-track collaborative album, scoping improvisational jazz, dark garage and rough 'n' ready grime with a distinctly south-of-the-river stamp. But at the moment, the former flatmates are talking about Turkish weddings.
"There was a jokes period of time where every time I went into Max's room he was watching a video of them," Joe explains, posted up beside his musical partner around a picnic table in Lewisham's Mountsfield Park. The European marriage ceremonies were one of the many rabbit holes Maxwell disappeared down during the making of the new record. But he wasn't the least bit interested in the bride or groom, it was the live bands playing at them that captured the selector's imagination. One video of particular interest and entertainment to the pair featured a group that had replaced their drummer with someone playing an MPC. "It was the best MPC drumming you've ever seen, you're just like wow," Maxwell adds.
The pair break the unfortunate news that the video in question is almost unrecoverable due to the lack of English letters used in the title. But the clip's impression on the friends has stuck around. On first inspection, it might seem like a slightly odd niche to get into while working towards your anticipated sophomore record, however, this is exactly the kind of attention to detail and fascination with the 'musical process' that sets these two fanatics apart from the pack.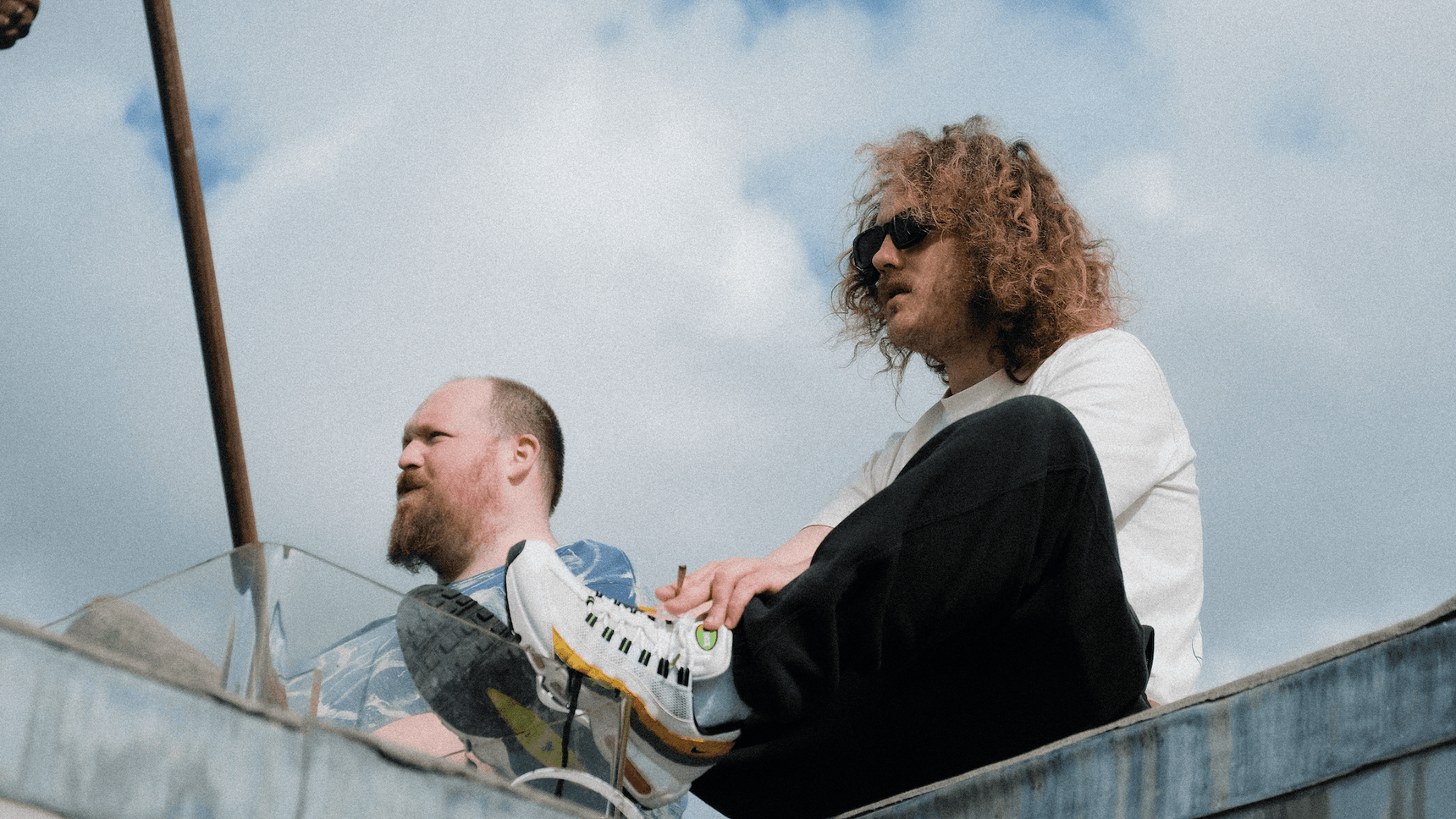 Throughout the whole afternoon, this term, 'musical process', keeps cropping up in conversation between the pair. Almost to an obsessive degree. It's something that must be respected, must be placed ahead of anything else, if the final piece of music is to reach anywhere near its potential. Back in the scorching summer of 2017, when 'Idiom' dropped, Joe and Maxwell were at a different stage in their collaborative partnership. Despite being extremely proud of that project, they are quick to admit that they were more focussed on the outcome - ironically, a mindset that would end up disrupting their progress towards it entirely. Lacking the same degree of experience that Maxwell had already accumulated from years of producing, Joe's eagerness to create something special meant he possessed a tendency to hold on to ideas that his partner was already three steps ahead of.
"There were times while Max was making the beat where I was like 'that's great, I love that, that's great...oh no it's changing now'," Joe explains. "And then [for Max] there's that feeling when you're working on something and you've got someone in the back like 'ah that thing you made before I like it', but it's gone."
Recognising this moment of self-reflection, Maxwell is quick to reassure his counterpart: "it's not to say that you were wrong for that either. There's no right or wrong, it's just where preference comes into play."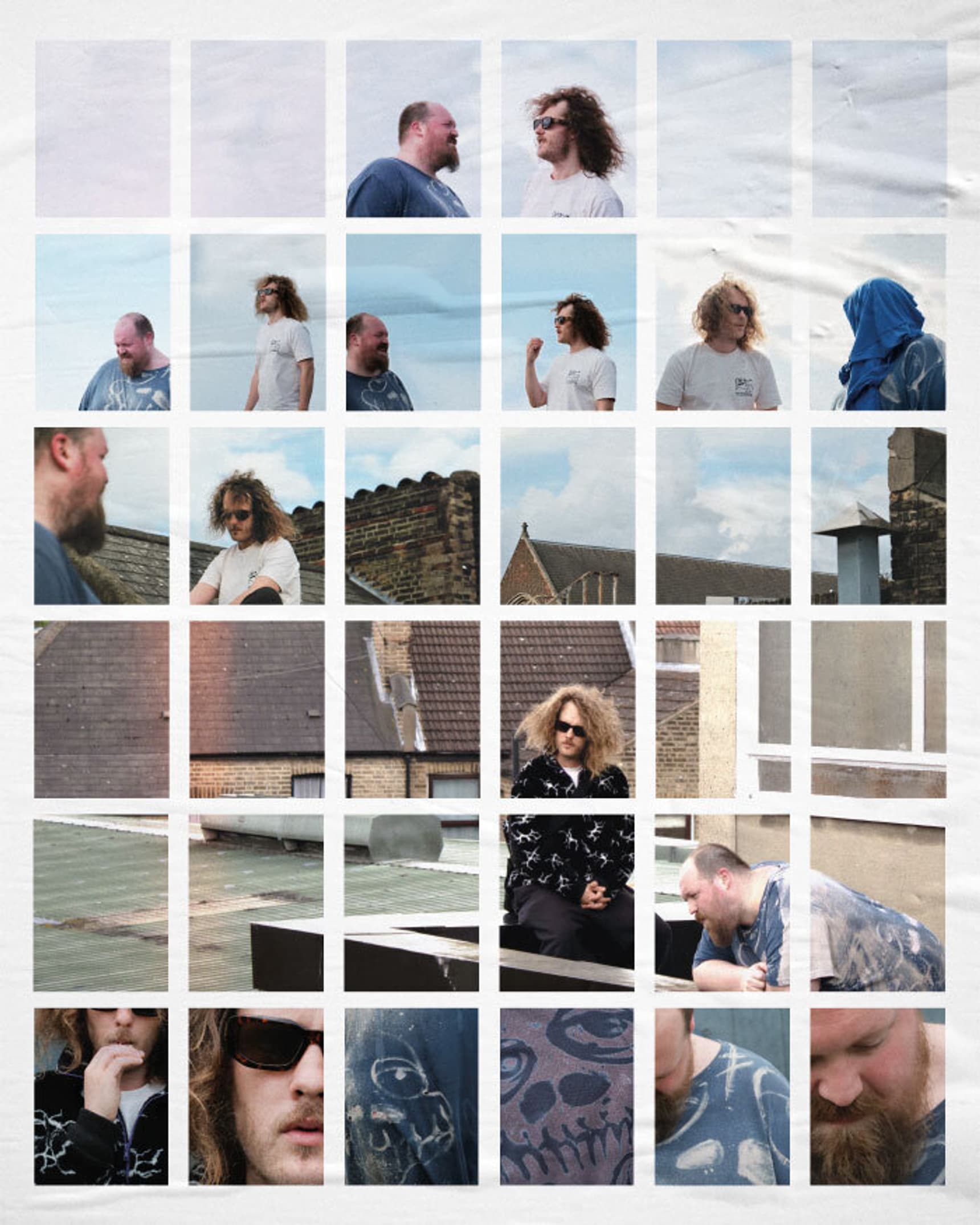 Joe has neatly tucked two solo albums under his belt since then, 2018's 'Starting Today' and 'Turn To Clear View' the following year - not to mention his work on numerous Ezra Collective projects - garnering a much more kaleidoscopic knowledge of his own musical process, as well as Owin's, along the way. "I definitely got better at sitting back and being like 'I know there's a vision here and I know where it's going,' let it get to its resolution and then we move from there," he states.
'Archetype' then, is not an experience defined by any particular destination. In fact, it seeks to reject the destination mindset that hindered their 'Idiom' process all together. Spanning almost six years, its beginning almost indistinguishable from their former project's end, the duo's latest record isn't afraid to rip up everything entirely and start from scratch. It's not just a labour of love, it's also a love for the process that made it possible. Even the album's artwork, created by the pair's close friend Connor Atanda aka Rago Foot, subscribes to the ethos that process is king and should be trusted.
"He made a beautiful artwork and then painted almost all over it," says Joe. "It was gone. The thing that was there before where I was like, 'this could work, this is a beautiful piece of art, I'm happy to call it a day if you want, only two days work well done'. But then he spent another two years working on it, destroying bits, covering it in tape, taking the tape off bits, leaving tape on, collaging on it." The final result hangs triumphantly in the living room of Joe's Lewisham flat, a chaotic but alluring explosion of colour, concealing old pictures and if-you-know-you-know references behind layers and layers of paint. It's striking and magnificent but where it really resonates with the album is the journey it took along the way.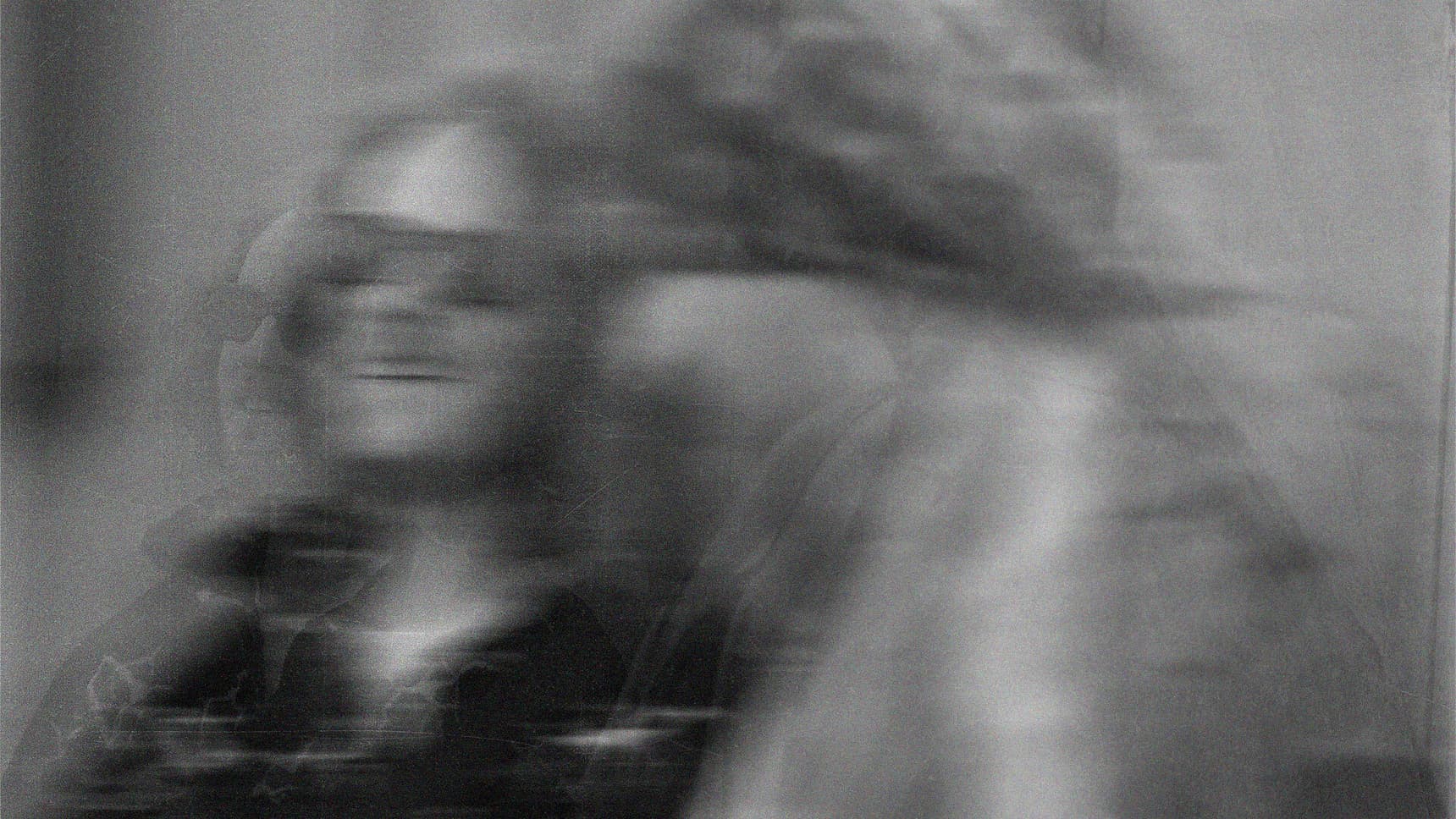 "It's super similar, man, so driven by process," explains Maxwell, now guiding us to his studio space to take some photos - another stroke of luck that we couldn't have anticipated on our way to the interview just hours before. Joe and Max are well-known in London's underground dance and jazz scene's as being genuinely respectful and nice guys, always up for a chat in the smoking area of an event and not interested in subscribing to the celebrity factor that their local influence could merit. But this wasn't a club night. And the pair, two rather introverted characters, often shy away from the spotlight when it comes to the media-facing side of the music industry. Neither party knew quite what to expect from a day involving a photo shoot as well as a sit down discussion. It was a minor miracle that we had gotten this far in the first place.
But anxieties on either side of the interview quickly surpassed once talk of music began to flow. It's clear that these guys could talk about it all day. Even our walk to the studio guides us down the streets where a young Joe would occasionally bump into the late reggae legend and sound system operator Jah Shaka, one of the keyboard player's biggest musical influences.
Maxwell continues where he left off, rounding off his thoughts surrounding the musical process of 'Archetype'. "You can't rush that, It just takes how long it takes," he says. "It took us six or seven tunes after 'Idiom' to get to a new point aesthetically. Giving it time, it naturally shifted to this icy thing."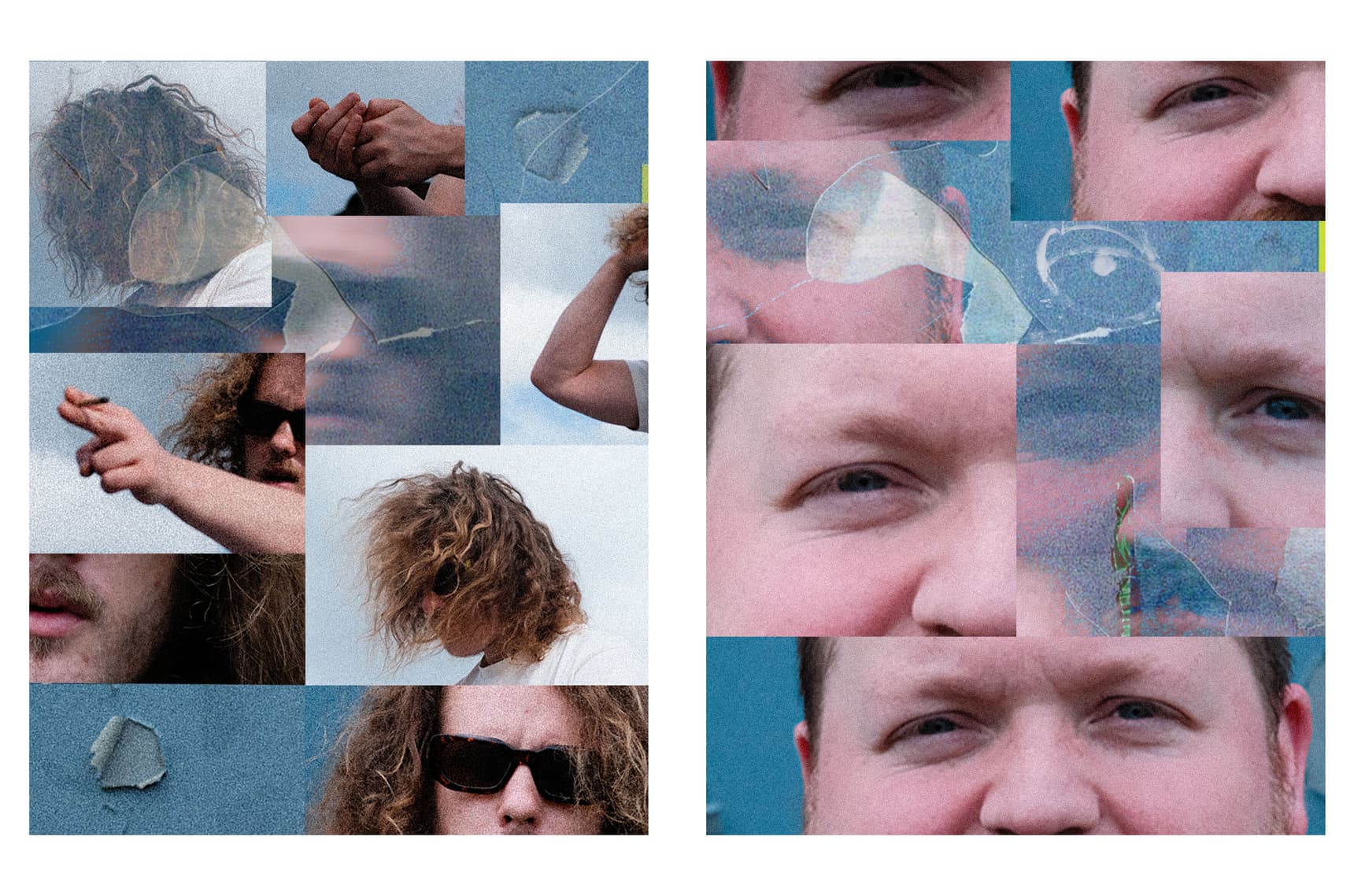 And the new album is exactly that. Icy. Turning the sun-soaked optimism of their debut record on its head and dunking it in vat of liquid nitrogen for good measure, the pair's latest offering grew from the hostile climate lockdown presented: forcing people off the dancefloor and away from the conditions where their music would typically thrive.
This collar-tugging claustrophobia is something that has bled into the sound of 'Archetype'. For Maxwell in particular, the record's coldness held a personal significance. "I think there was just a lot more mad shit happening around me personally, there were lots of different arching things about my life which just made me feel icier," he explains. "I guess when you're making music and listening to it too, you gravitate towards the thing you're internally feeling."
The album's guests include vocalists such as Lex Amor, O the Ghost, Fatima and Rocks FOE, while its instrumental collaborators include Shabaka Hutchings and Mala. Their friend and long-term collaborator, O the Ghost, receives a particularly enthusiastic round of praise from the duo, who credit him as one of the major trailblazers of the renowned London jazz scene as it stands today.
"O The Ghost is very very responsible for what's going on now," Joe says. "But also very humble so he doesn't want to shout about it. A lot of people don't know this but I want people to know, so I'm telling you."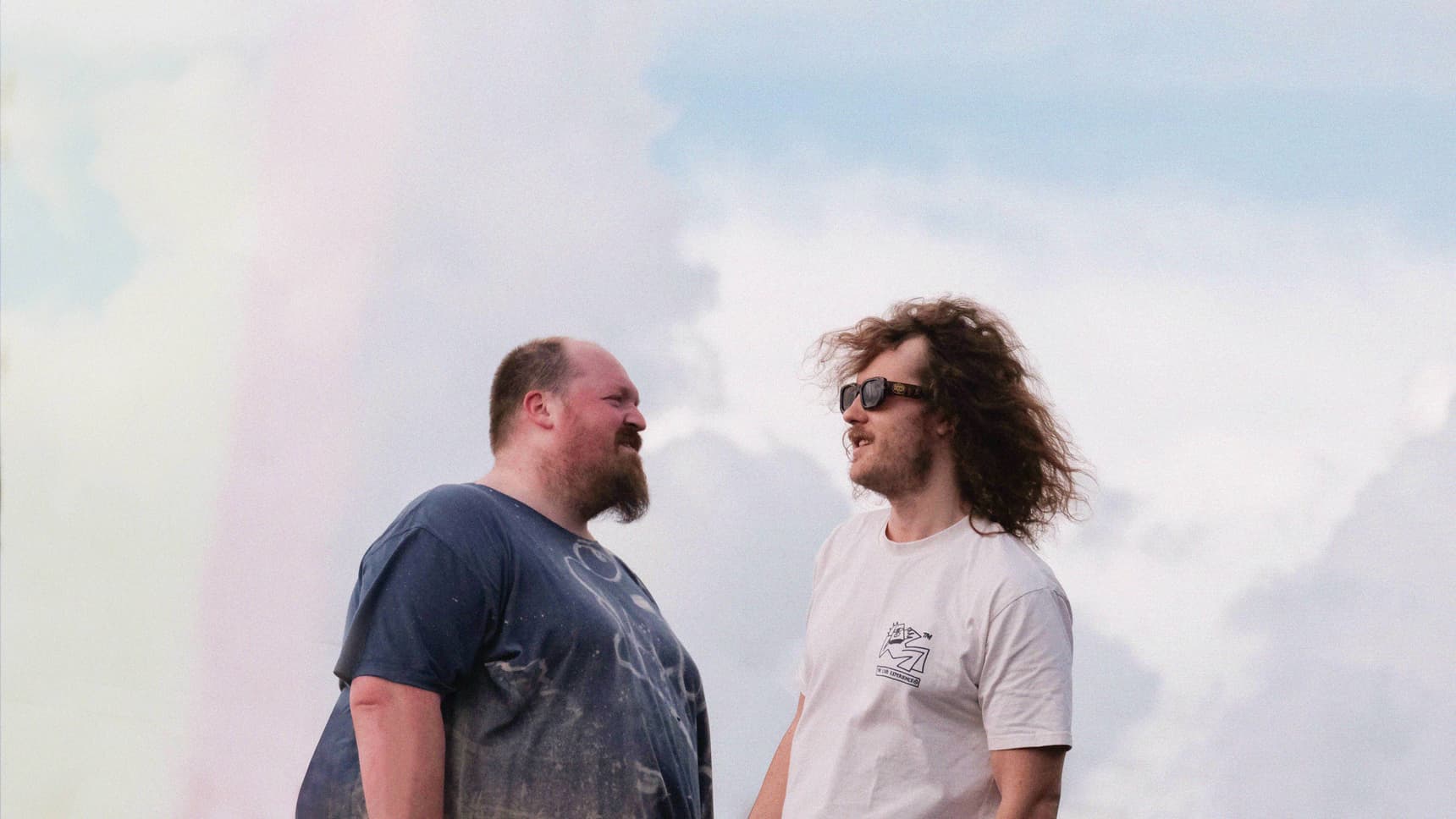 Maxwell paces a few steps ahead of the group as he navigates the labyrinth-like corridors of his community studio building. "Stay close, it's easy to get lost in here," he says, half joking, half warning us. Graffiti covers the walls and each long corridor and stair set leads you to another floor littered with the offices and spaces of South London's creative underbelly. He lists the names of other artists who occupy the former bank - some recognisable, others not - as we make our way towards the roof.
It's hard not to draw comparisons between the claustrophobic, confusing floor plan of this place and the frosty atmosphere coursing through the duo's new record. But maybe that's a stretch. We finally reach the top and the panoramic views of London promised by the musicians unfurl in every direction. In-between having their photos taken, the pair take one last chance to reflect on 'Archetype' before they hand it away to the rest of the world forever.
"It doesn't have to be perfect, it just has to be enough. I really think in music you can try and reach perfection but really you're just chasing your tail," Maxwell says.
After learning from the mistakes they made during their first joint album, it seems to be the case that the two artists have no interest in chasing their tails anymore. But in realising that, and by putting total faith in their individual processes and talents as musicians, Joe Armon-Jones and Maxwell Owin have gotten as close to the promised land of perfection as possible with 'Archetype'.
Stream 'Archetype' below: