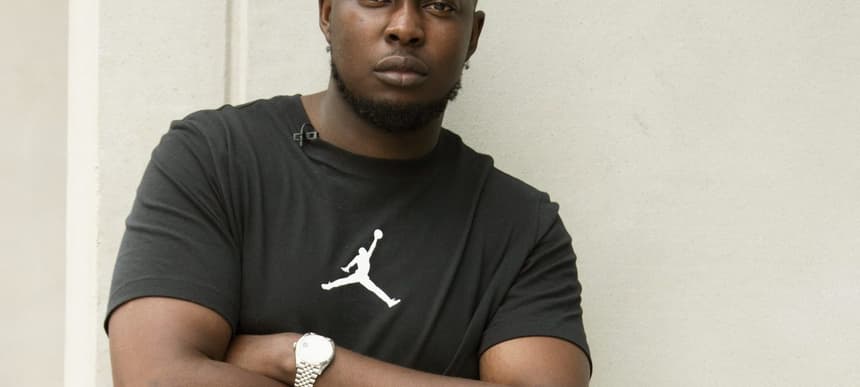 27.10.2022, Words by Billy Ward
TSB stars in episode 3 of Pioneer DJ x Dummy 'At Home With' series
The chart-topping producer gives a tour of his home, speaks about his future ambitions and links up with Birmingham rapper Mist in the studio...
Chart-topping producer and UK rap scene heavyweight TSB becomes the next special guest to open up their homes and day-to-day lives for Pioneer DJ and Dummy's mini-documentary series.
Launched back in January, 'At Home With' invites the best emerging DJs, artists and producers to show how they work from home and gain inspiration for their music, peaking behind the curtain to find out what they get up to away from the daily grind.
Following episodes with BBC Radio 1 DJ and presenter Jaguar and London-based songstress Abisha earlier in the year, TSB reveals what it takes to make it in the music industry while granting rare behind-the-scenes access into his living quarters, sneaker collection, studio sessions and more.
TSB has become one of the UK's most notable producers in recent years, working with some of the biggest names in the business, from J Hus and Headie One to Stormzy and Dave. Now sitting on a globally-recognised sound at the forefront of UK rap music, the self-taught musician is looking to inspire the next generation of producers from working class backgrounds similar to his own.
Episode 3 kicks off in South London, where TSB invites a camera crew into his house to speak about his upbringing in and around the area. After spending some time talking about his education and experience with school growing up, the producer goes on to explain the importance of music within his family and how he hopes to use his platform to improve other people's quality of life.
Next revealing what he does to relax outside of work, including playing Fifa and messing about on his keyboard and DJ decks, TSB takes us to his favourite part of the house – his trainer collection. Picking out some personal preferences from his specialised wardrobe, the producer speaks about his ambition to open up a shoe shop of his own in the future.
The video also focuses on TSB's Pioneer DJ home set-up, where he speaks about his appreciation for DJing, the difference between producing and mixing, and how an after-school club first introduced him to the craft. Throughout the rest of the episode, TSB takes a trip to the studio where he links up with Birmingham rapper Mist to work together on some new music.
Pulled together with cinematic shots of South London and the River Thames, the mini-documentary is scored with a lively soundtrack of instrumentals, including: DEELA's 'ROLLING STONES'; Sways' 'Sweet One'; BNXN fka Buju's 'Bad Man Wicked'; Daniel Ness' 'Amby', TSB's 'Jagged Edge' featuring Unknown T & M1llionz; J Hus' 'Big Conspiracy' featuring iceé tgm; and David GotSound's 'Calm Before The Storm'.
Watch episode 3 of 'At Home With' below:
Read next: Abisha stars in episode 2 of Pioneer DJ x Dummy 'At Home With' series