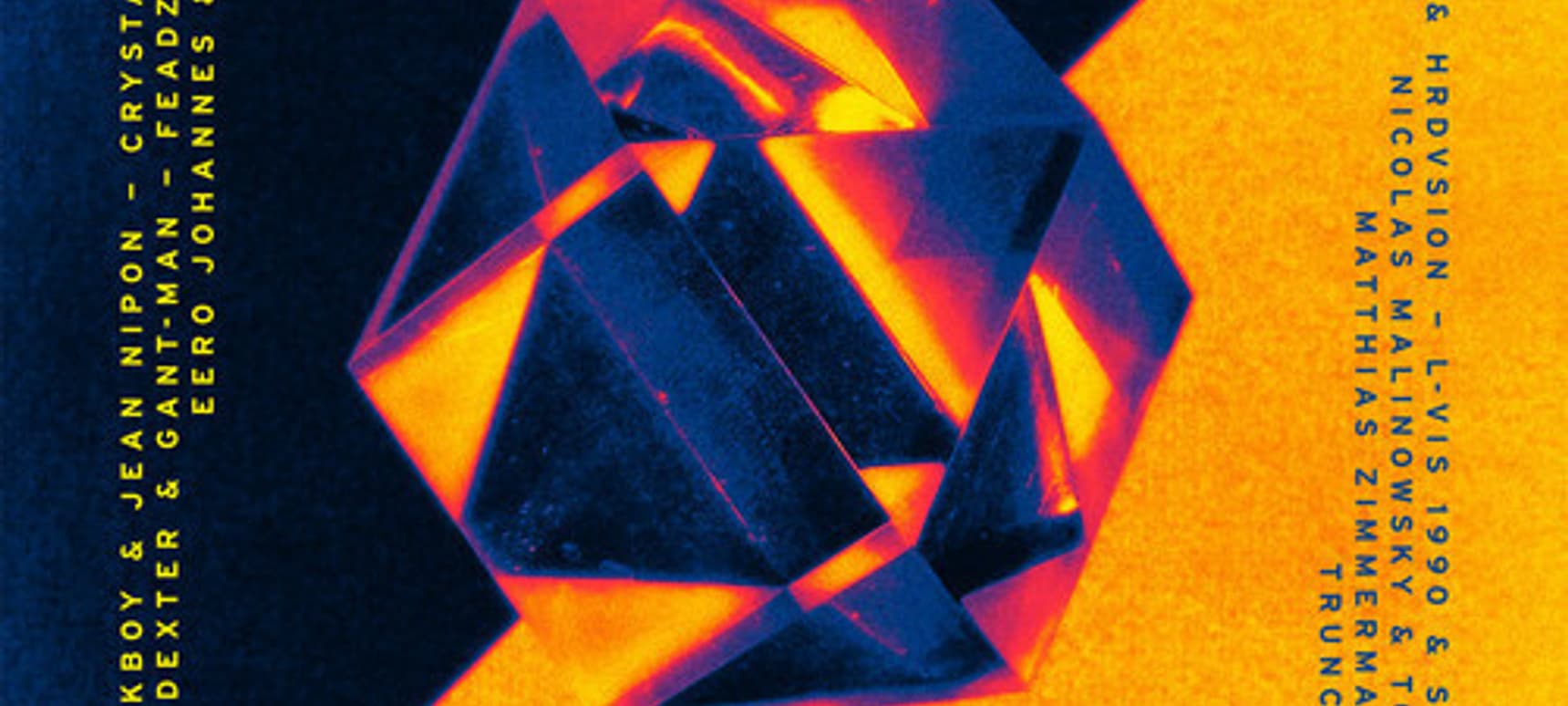 28.01.2014, Words by dummymag
Various Artists - 'SND.PE Vol. 2'
Starting life as an online sublabel of the now defunct Institubes, Sound Pellegrino – the Parisian club imprint headed by DJs/producers/sometime rappers Teki Latex and Orgasmic – are representative of a mindset befitting those who musically matured during Myspace's age of mashups and rapid-shuffled iPods. An ease in looking beyond genre and geography lines was what characterised last year's 'SND.PE Vol.1', and as Teki Latex's excellent foreword accompanying this follow-up compilation attests, Sound Pellegrino is driven by a sense that something of that period's open-mindedness and anything-goes approach has dwindled in the years since. Through this came the creation of their Crossover Series, which searches out likeminded producer hook-ups to seek untested results, an idea they've given over to the whole of 'SND.PE Vol.2'.
The series already has a solid track record, and none of the match-ups here feel as bold as 2011's pairing of London grimehead Bok Bok with Amsterdam's deep house producer Tom Trago. It's more a case of the devil being in the detail. Japanese act Crystal's video game glitz nestles ideally with a fresh-from-'Aerotropolis' Ikonika on Dream Incubation, and for ghetto house throwback Ur Booty Soft, Dexter offers European solidity over DJ Gant-Man's irresistibly sweat-soaked vibes. Only label co-owner Teki Latex's contribution on Things That I Do falls flat, as he revels in being a pain in the ass to his partner over Eero Johannes' G-funk synths. Maybe these mischievous laddisms are delivered with tongue firmly in cheek, but if that's the case, this needed to be more overt. Casual listeners may also mishear that central hook as 'I get away with it 'cause I'm tech-y', instead implying Teki's boo only sticks around due to his expertise in the inner workings of Windows 8.
'SND.PE Vol.2' comes off as a tidy reflection of the trends and tastes coming through both dancefloors and web browsers right now, so it's no surprise that the presence of Night Slugs guys L-Vis 1990 and Helix reaches beyond their own standout contributions: Nicolas Malinowsky and Tommy Kruise's gunshot-swaggerer Disstopia has all the familiar traits of the Night Slugs/Fade to Mind axis, while the fire and fervency of Feadz & Orgasmic's Throw It Up gains conflicting airs of ambiguity from sorrowful Fatima Al Qadiri-like choral calls that seep into earshot intermittently. Hints of imitation as the highest form of flattery might be at work, but as they enter fifth year, Sound Pellegrino prove they've still got their finger right on the pulse of the electronic underground.
7/10
Sound Pellegrino will release 'SND.PE Vol.2' on the January 27th 2014.