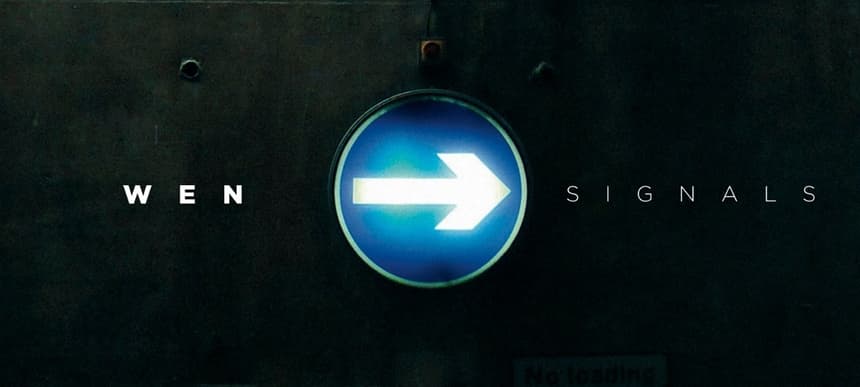 17.03.2014, Words by Anthony Walker
Wen - 'Signals'
Dark, uncompromising, romantic, referential, and reverential, Wen's 'Signals' is the second album release in Keysound Recordings' new instrumental grime template, sitting alongside Logos' debut 'Cold Mission', released at the end of last year, as the fullest expressions of their hybridised movement yet. What separates Wen, as label co-owner Blackdown was keen to stress when recently introducing him here at Dummy, is that he is young: a relatively fresh 22. His music isn't just meant to sound like the future; he is himself an integral part of that future too. In turn, the producer sneaks his name into the closing track Play Your Corner with MC Riko – a small but noteworthy difference between him and the anonymous, often ghostly, presence of artists like Logos, Mumdance, or Visionist.
The prodigy is a recurring trope in grime's mythology, and not without merit, as many teenage musicians played a key role in the development of the youth-centred scene. These talents may have had their wings clipped along the way, either by an at best indifferent music industry, or through the natural movements of the genre, but the very idea of a grime star – even an underground one – seems almost alien today, exasperated by the lack of a truly unifying structure in grime for many years. Since it first blew up, the music has never gone away, nor is it back now – it's just scattered, and the largest spikes (be it the recent rise in new producers re-working the styles of pioneers like Wiley, or Meridian Dan's unlikely trap-driven anthem German Whip, or Keysound's rolling "dark 130" sound) are the ones that get noticed.
Wen's relationship to grime is about his general sensibility rather than a strict rhythmic base, and his aesthetic is rooted in the resolutely moody underbelly of London club sounds, from the earnest expressions of local pride in Intro (Family) to the interplay between an economical melody and harsh bass in Galactic, the vague Easternisms of Persian, and through to the vocal sample-led tracks that have become something of a calling card, featuring the voices of No Lay, Trim, and many more. Of the best tracks, In distills the stop/start dynamic of a radio set into a nexus of floating interjections, and Swingin' (LDN Mix) and Vampin' are more garage, with a deep sway evoking early rave memories. But with Wen's meticulous attention and calm depth also comes a tendency to look down rather than up or forward, which limits the album's reach. 'Signals' is often very good as an immersive detailing of a distinct musical upbringing, but it is probably best not thought of as a herald of things to come, especially for a genre that's yet to find a new centre.
7/10
Keysound Recordings release 'Signals' on March 17th 2014.