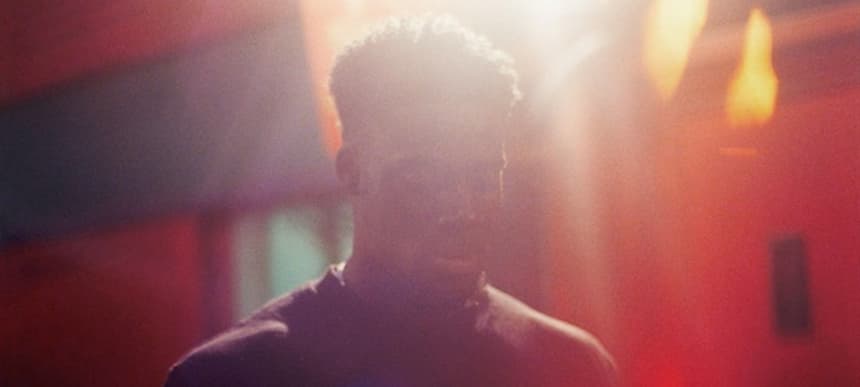 09.08.2013, Words by Anthony Walker
Dummy Mix 177 // Lil Silva
Lil Silva, known maker of super energetic and elastic dance music, has taken a more refined approach on his latest work. 'The Distance' EP (out now on Good Years) is a slower, moodier set of songs than you might expect from the club-centric musician, a part of his development from "producer-DJ" to "artist-producer-DJ" he told FACT in an interview recently. Unsurpisingly, given his clear talent and considerable experience, he makes the transition smoothly, crafting tracks that speak to a different side to his personality and even feature his own singing alongside collaborators Sampha and Rosie Lowe – a warm, unassuming voice that introduces and closes the gospel-touched No Doubt. Despite these changes, though, it's definitely still a Lil Silva EP, re-affirming the strength of his earlier music by incorporating those sharp basslines and drum workouts in a wider context. This exclusive Dummy Mix takes a similar route to the new EP and, as well as featuring all four tracks from it, balances elegant electronic ballads like Frank Ocean's Pyramids or Sampha's Without with sinewy funk like Trevino's Shank and his own, unflappable Gobble That – released on independent white label vinyl last year. Here's what the man himself had to say about it:
Hi Lil Silva, could you tell us a little about your mix?
So, I've tried to add most of the tracks i've been playing during recent DJ sets, across the board stuff just to give it some more depth. There's also tracks in there that have inspired me recently to go write a bunch of new music, whether its songs or beats.
Any particular favourites from it?
I love Trevino Shank but I ALSO love the new one from Sampha's 'Dual' EP, Without!
How was the process of making your new EP?
Brilliant. I got to work with Sampha again plus a new upcoming artist called Rosie Lowe. Her voice is just amazing to work with. It took a little while to get the end result but I guess thats the case with any good music. I just didn't want to rush the EP, it needed to be right.
You sing on it yourself too, which is something new. Were you tentative about getting on the mic?
To be honest it's how I've been putting my ideas down to projects for the last year or so. It kinda naturally happened for me and I had originally sung No Doubt with a mind set for someone else to vocal the track. I played the demo to my manager and we both loved how it sounded and got attached to it but playing it to people gave me the confidence to leave the track how it was. I'm super happy with the end result.
What else have you been listening to recently?
Flying Lotus, Jai Paul, Blood Orange, Kendrick Lemar, Timberland & Magoo, Frank Ocean, Jay Z, Theo Parrish – thats just a few.
Finally, five words you think should define this summer.
Well, its raining right now :/
Tracklist
George Fitzgerald – Nighttide Lover (Hotflush Recordings)
Sampha – Without 'Dual' EP (Young Turks)
Lil Silva – One Twenty 'The Distance' EP (Good Years)
Kry Wolf – Concrete (Sounds Of Sumo)
MunniBrothers – Drum Machine (Dirtybird Players)
Lil Silva – No Doubt feat. Rosie Lowe 'The Distance' EP (Good Years)
Trevino – Shank (3024)
Frank Ocean – Pyramids (Def Jam)
French Fries – Vogue (ClekClek Boom Recordings)
Lil Silva – Mask 'The Distance' EP (Good Years)
Lil Silva – Gobble That (LS Whites)
Lil Silva – Salient Sarah feat. Sampha 'The Distance' EP (Good Years)
Lil Silva's 'The Distance' EP is out on Good Years now.