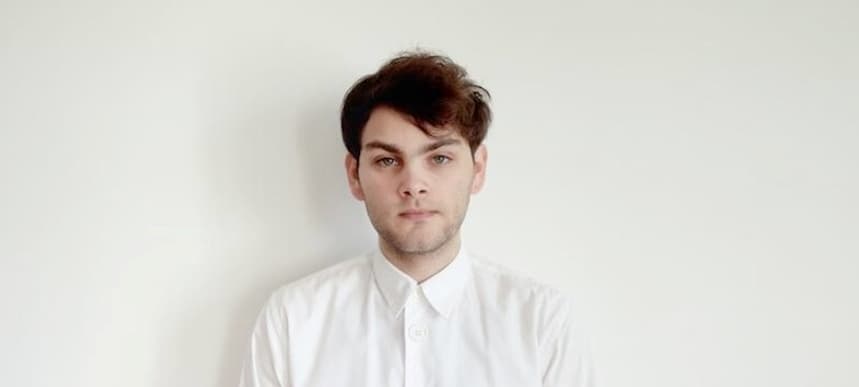 17.10.2013, Words by Aimee Cliff
Dummy Mix 186 // Fort Romeau
Romantic house producer Fort Romeau – real name Mike Greene – is the kind of person who likes to take his time. He even wrote an article for FACT last year all about the importance of "slow listening"; to him, the ideal situation for listening to music is to focus on it entirely from beginning to end, and tab-happy browsing culture is a depressing indictment of our current musical era.
Here, then, is one tab you should give some space – better yet, go here and download this mix so you can take it away and spend some time practising slow listening to it. Greene went to the trouble of making us this vinyl-only mix of classic uplifting house from the likes of Theo Parrish, Nick Höppner and Vakula to showcase his current musical obsessions, and it's a relentless 50 minutes of pure grin-inducing grooves that deserves your attention. Get acquainted with it in the player above, read our chat below, and cop Greene's latest EP 'Stay/True' via Ghostly International.
Hi, Fort Romeau! Where are you now and how's the view?
Fort Romeau: "Hi hi. Right this second I'm in a coffee shop, the view is terrible, all I can see is a Foxtons across the road."
Tell us about this mix.
Fort Romeau: "The mix was recorded using 2 Technics 1210s and my old analogue Tascam mixer, which is a bit dodgy but sounds nice. Its really a collection of tracks that represents the music I'm really enjoying at the moment."
Are there any tracks that mean a lot to you in there?
Fort Romeau: "The opener, by Pharaoh Sanders is a really magical track I think, he's a Sun Ra collaborator and this is taken from his excellent 1974 LP 'Elevation' which has just been re-released by Soul Jazz records, so I urge people to check that out."
What have been doing with yourself since 'Stay/True' came out on Ghostly last month?
Fort Romeau: "DJing a good deal, also moving house and getting myself sorted out to work on some new music for the next couple months."
Are you working towards another release?
Fort Romeau: "Yeah I'm working on a LP now for next year."
What's the main thing you feel that you learnt from your time on the road with La Roux?
Fort Romeau: "Hmm, that it's hard to be a vegetarian in Texas? Oh and that casino hotels are terribly depressing places."
Say we hop in the DeLorean and leap five years into the future; where would you like to be?
Fort Romeau: "Only five years? That seems like a terrible waste of a DeLorean to me. Let's go 500 years and see what music sounds like, and if everything on the radio is still written by Will.I.am."
Tracklist
Pharaoh Sanders – Greeting to Saud
Theo Parrish – Dance Sing
Vakula – New Romantic
Nick Höppner – Red Hook Soil
Roman IV (Roman Flügel) – Lucy
Massimiliano Pagliara – lm2-jp4-106-606-bl-303-sde2000-p6-tx81z
Global Communication – Maiden Voyage (Ripperton Edit)
Ian Pooley – ComuRythm (Dixon Edit)
Osbourne Ft Joe Goddard – Hold Up
Orson Wells – Leaving
Ghostly International released 'Stay True' in September 2013.