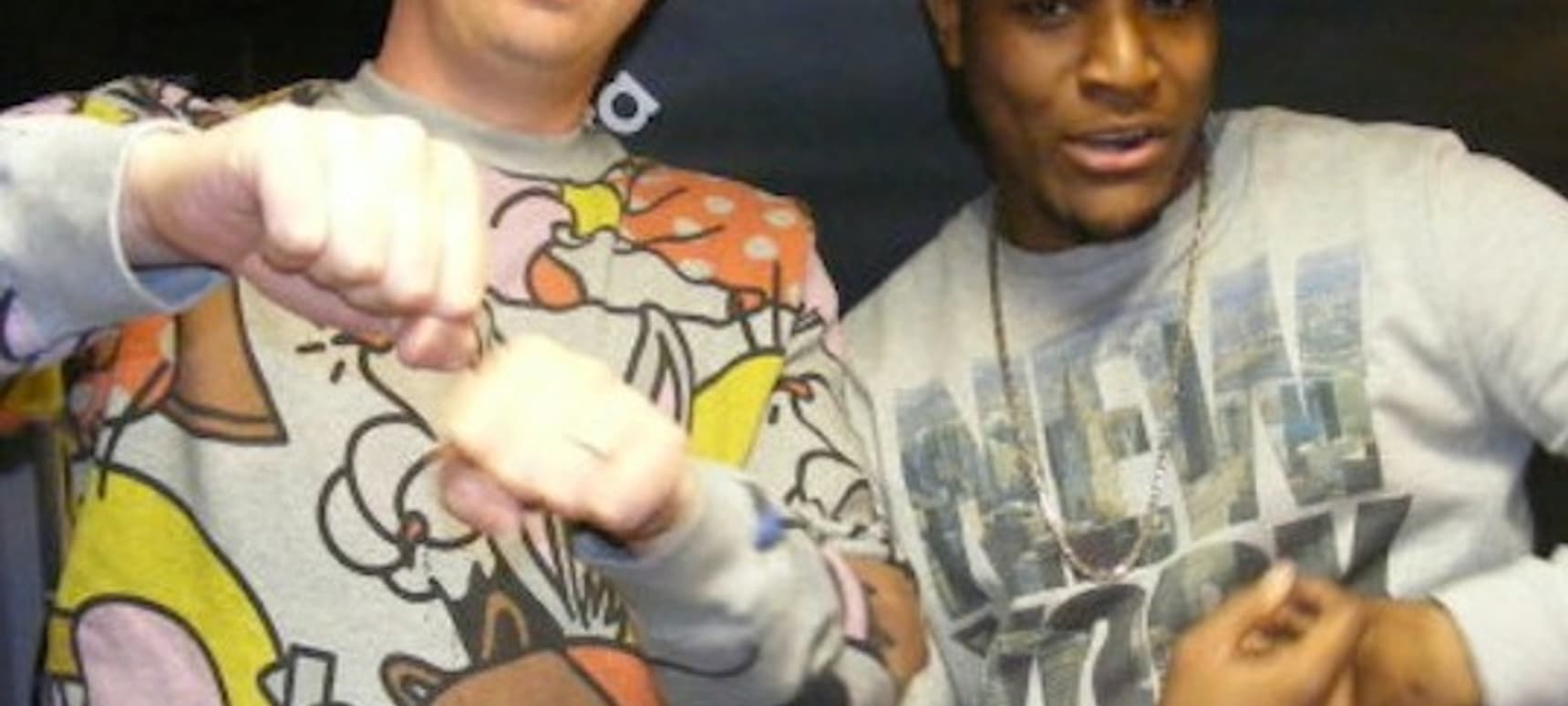 24.10.2013, Words by Aimee Cliff
Dummy Mix 187 // Trumpet & Badman
Unknown to the Unknown boss DJ Haus recently teamed up with UKG and Bassline don DJ Q for the truly grin-inducing and hip-shaking Trumpet & Badman collaboration. Taking inspiration from classic Jersey house and garage, as well as the sounds of Ibiza, Dubai and Marbella, the pair's 'Love Keeps Changing' EP is a perfect mix of booze- and sun-soaked nostalgia—or as the duo put it in our Q&A below, it's one that's "strictly for the ladies."
Mixed by both DJ Haus and DJ Q, Trumpet & Badman's hour-plus long Dummy Mix showcases the pair's sexed-up garage vibe perfectly, with selections ranging from the classic (like Pal Joey) to the contemporary (Palace, Mista Men, and Bicep), all with a sizeable helping of bump 'n' flex. Check the mix out in the player above, download it here, and be sure to peruse our Q&A with the pair below.
How did the two of you get together and start making music?
Trumpet & Badman: "Through DJ Q releasing music on Unknown to the Unknown we realised we have a shared love of old school house that had saxophones in it so we decided to do a 12" of that vibe of music."
What's the inspiration for the name, Trumpet & Badman?
Trumpet & Badman: "Hmm, it's just a classic sounding garage name, like Cheese & Pickle or Shanks & Bigfoot… hahaha."
Can you sum up the Trumpet & Badman sound and inspirations?
Trumpet & Badman: "MK's use of saxophones, a lot of the old Jersey garage records that had horn instruments in them."
Tell us a bit about this mix.
Trumpet & Badman: "It's just a mix of sexed out thug houz jams that you'd hear at a Trumpet & Badman club night. Strictly for the ladies, house garage vibes."
Are Trumpet & Badman going to keep collaborating? What's next for you two?
Turmpet & Badman: "Another 12" for Hot Haus is in the works, plus we've had some remix offers but we'll see about that kind of thing later."
Where would your dream T&B club night be held?
Trumpet & Badman: "DUBAI!"
Tracklist
Trumpet & Badman – I Got The Love
Toyboy & Robin – Everything You Want
Montel – Can't Go Wrong
Shadow Dancer – Hydrate
Mista Men – All Of You
Pal Joey & Earth People – Reach Up To Mars (Martian Remix)
Bicep – Courtside Drama
KODIAK – Dragon Drop (Eliphino Remix)
Trumpet & Badman – Love Keeps Changing
Leftwing & Kody – You Were (Original Mix)
Steve Poindexter – Happy Stick
Sinden – Ring Around The Moon
KODIAK – Egyptian Kings
Trumpet & Badman – Go
Walter Ego – Heaven
Blake Baxter – Touch Me
Steve Poindexter – Chillin With The P
Trumpet & Badman – Bang Dis
Daniel Bell & DBX – Losing Control
Palace – Astral
Celeda & Danny Tenaglia – Music Is The Answer
Pal Joey & Earth People – Dance (Club Mix)