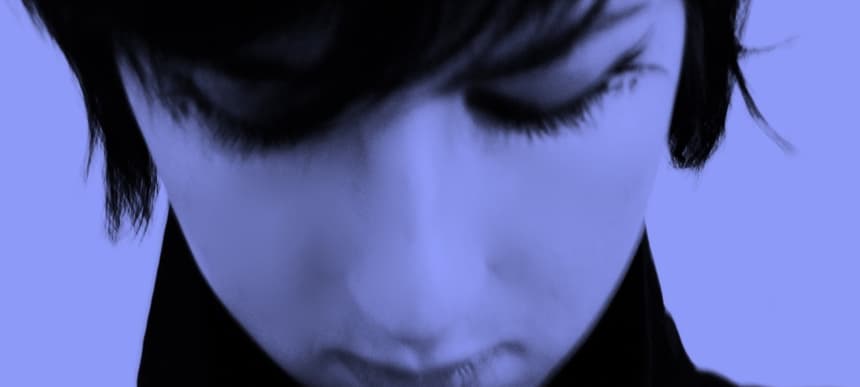 12.03.2014, Words by dummymag
Dummy Mix 202 // Giganta
Giganta is the alias of producer, sound designer, and DJ Eleni Adamopoulou from Athens, Greece – who recently signed to Actress' record label, Werkdiscs. A participant of the Red Bull Academy with a couple of released tracks already under her belt, she is just about to put out her debut EP 'Force' which – by the sounds of early-released tracks Is Ma Beat and Can't Stop Playing – will stream forth colour and light.
Giganta's Dummy Mix is also bursting with positivity, a warm 50 minutes of odd-flowing house and electro made with the intention to make you dance. Highlights include the one-two-three punch of Duane & Co.'s JB Traxx, Egyptian Lover remix of James Pant's Cosmic Rapp and Dat Politics' Monitor and things close with one of her own tracks not included on 'Force'.
The mix and a tracklist are below, alongside a short chat with Giganta about her formal musical training, meeting Actress and joining the Werkdiscs family, and why – despite presumably naming herself after Wonder Woman's nemesis – she's really more into manga.
Hello, Giganta! Can you tell our readers who you are, and how you're feeling?
Giganta: "I am a female musician from Athens. Feeling enthusiastic!"
Tell us a bit about your musical/production background!
Giganta: "I started as a classical musician playing flute, and finished my diploma as a music teacher. Then I did music production and music for Theater and Cinema. Whenever there's something to do with music, I always want to learn. I've played with bands from different genres, jazz, funk, but I always wanted to make my own electronic sounds."
Can you explain what's happening in this mix today?
Giganta: "It's a mix with tracks I like to dance to, happy vibes!"
How did you get involved with Werkdiscs?
Giganta: "I met Darren [Cunningham, aka Actress] a while ago, while playing at Alpha-ville festival in London. I gave him my music and he was kind enough to send me an email telling me his thoughts about it. We kept in contact and I was sending him new music I was making. Werkdiscs was and is one of my favorite labels, so I feel great being part of this music family."
What's your favourite comic book?
Giganta: "I love Japanese Manga. My favorite horror series is The Kurosagi Corpse Delivery Service, written by Eiji Ōtsuka and drawn by Housui Yamazaki. The series follows five recently graduated university students who have formed a company which specializes in dealing with the dead and their last wishes."
Tracklist:
01. Kool A.D. – Tears of a Dolphin
02. STL – Finally There
03. Nmesh – George of the Jungle
04. Walton – Mangled Riddim
05. Leibniz – Bring It Don't Sing It (Part 2)
06. Jay Daniel – Brainz
07. Duane & Co – J.B. Traxx
08. James Pants – Cosmic Rapp (Egyptian Lover Remix)
09. Dat Politics – Monitor
10. Feadz – Go On Girl
11. Lxury – J.A.W.S.
12. ΔΔ – Rock's Answering Machine (Rough)
13. Hank Jackson – Track 3
13. Buz Ludzha – Rave With Love
14. Feadz & Orgasmic – Throw It Up
15. Jean Nipon – R.M.S. (To Steve)
16. DJ Haus – Hey Now, Wait A Minute
17. Giganta – Tropic
Werkdiscs release 'Force' on March 17th 2014.