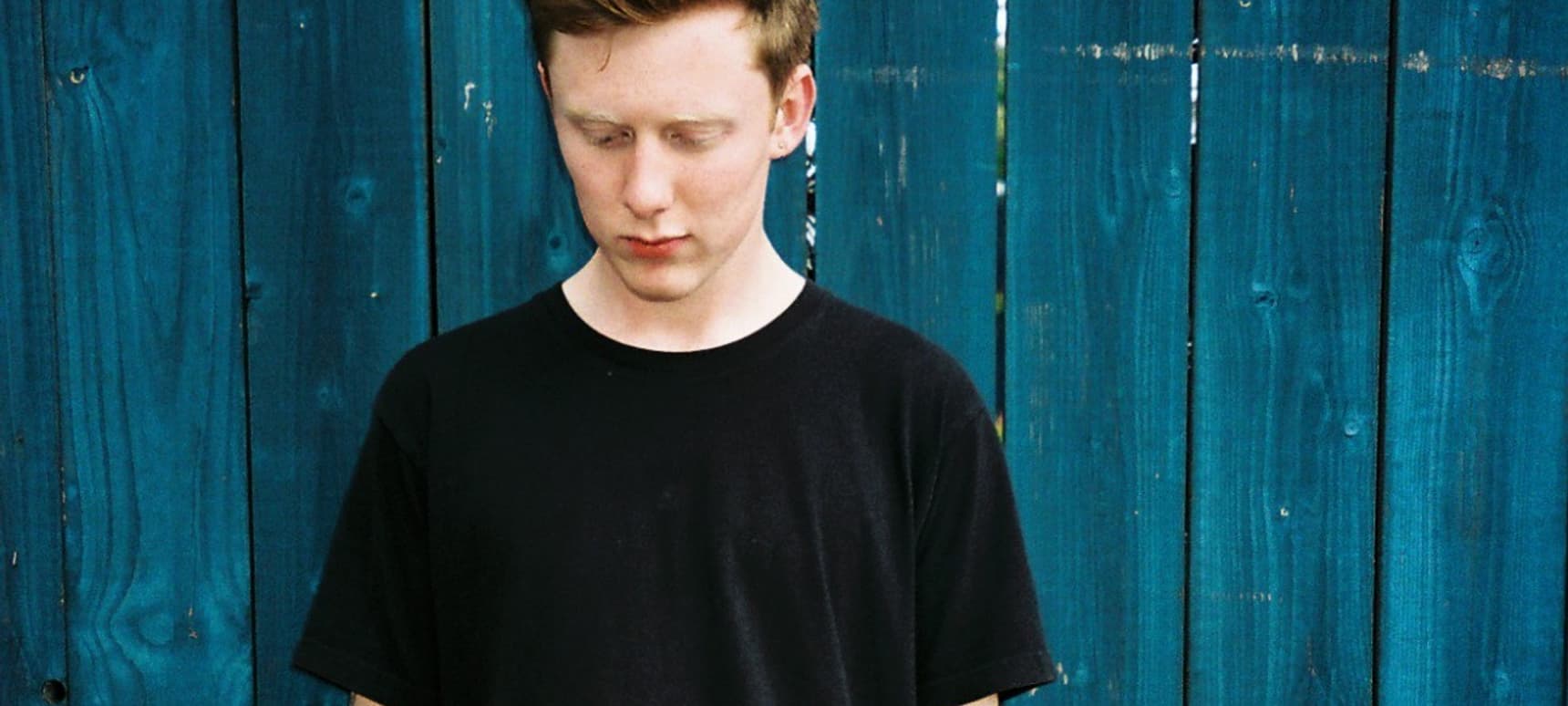 03.04.2014, Words by dummymag
Dummy Mix 204 // Jumbo
Jumbo is the DJ alias of Lewis Rainsbury, band leader with textural guitar three-piece Vondelpark.
It's been a year since Vondelpark released their debut album 'Seabed'. In the months since, they've been embracing club music more openly (there's a reason they release on R&S Records, after all). Not only did R&S recently release a remixed version of their debut album, members of Vondelpark and beyond showcased some of the house-leaning beats they've been making in their downtime on their first Vondelife mix at the beginning of the year.
The Vondelife concept has been expanded somewhat since then, with a new party set to launch next Friday (April 11th) at The Waiting Room in Stoke Newington, London, which sees DJs from the band and their extended family joined by DEEK Recordings leader (and occasional R&S labelmate) Bullion, as well as a few very special guests.
Before that night, Rainsbury has shared a mix as Jumbo. If you've listened to Vondelpark, it won't be a surprise to learn that the mix features artists like Larry Heard, Basement Boys, and Theo Parrish – though the genre might be different, the intentions are the same.
Hello, Jumbo! What was the last great meal that you ate?
Jumbo: "Cirrik kitchen last night with Ciaran – we shared a Beyti, obviously."
Your first Vondelife party is coming up. Why'd you want to start a party?
Jumbo: "It's a chance for me and my friends to start playing out the record collections that we've been building up over the last few years. For me, I want to experiment with the current tracks I'm working with in a nightclub environment – it's a great excuse to go sideways on a Friday night, I guess."
Tell us about some of the artists that you have playing.
Jumbo: "We're all into pretty deep stuff, but don't really shout about it. I think that, later on, myself and Highsaac will be playing some more house-inspired stuff, but in general all of the DJs will be grooving in a Balearic fashion to start with. Gasius does really trippy illustrations, and his music mirrors that. No one is going to rock up and only play new releases, which I think is a good thing. And there's Bullion, who obviously speaks for himself. I'm really looking forward to hearing what he's gonna play."
What's your favourite song in this mix? Descriptions only – no song titles!
Jumbo: "The sound of New York, hands down…"
Oh, and while we've got you here, how far along the way is the new Vondelpark record?
Jumbo: "Honestly… 25%. But the Jumbo release on GETME! is 90%, and the new Vondelpark live show is 75%. So how's that?"
Tracklist:
01. Maze – Joy and Pain
02. Sonya Spence – Let Love Flow On
03. Mike Kay – Rumble Strip
04. Leif – Belief & Experience
05. Soundstream – Live Goes On
06. D.J. Rogers – Jesus Chant
07. Those Guys – Love Love Love
08. Jovonn – Pianos Of Gold
09. Larry Heard – Burning
10. Chain Reaction – Dance Freak
11. Earth Wind And Fire – Fantasy
12. Theo Parrish – Long Walk In Your Sun
JUMBO plays Vondelife at The Waiting Room in Stoke Newington, London, on April 11th 2014 (more information here).