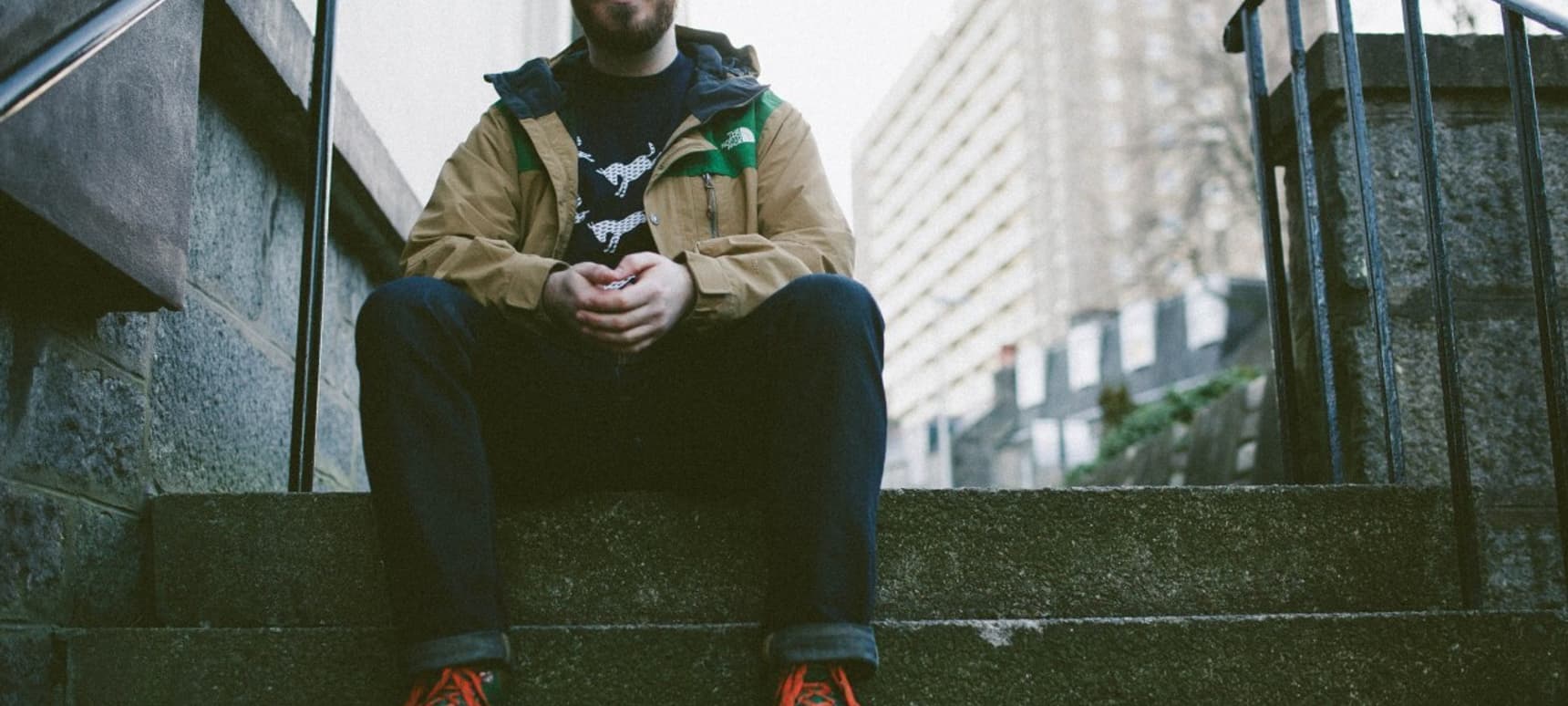 16.04.2014, Words by dummymag
Dummy Mix 206 // Lockah
After honing his craft on labels like Mad Decent and his own Tuff Wax imprint, this week saw the release of Lockah's debut album, so it felt like as good a time as any to have him in for a Dummy Mix.
While Aberdeen native's airborne synths have frequently drawn comparisons to fellow Scottish institutions like Numbers and LuckyMe, it's been the sheer, unblinking joy of tunes like Young Neon Countach that have helped Tom Banks confidently navigate his own glitter-strewn path. For 'Yahoo Or The Highway', Banks has complimented his recent relocation to the south coast with another turn on Brighton's Donky Pitch label, following last year's excellent 'Only Built 4 Neon Nites' EP. Dummy's review highlighted how "nothing ever crashes, drops, or plummets; it glides, cascades, and unfurls", and the resulting LP is as jubilant as 2014 has offered so far.
The mix itself is a neat companion piece to the album, showing love for '80s sounds like electro and Miami Bass with spins for formative voices like Kraftwerk and Afrika Bambaataa. An animated edit of Oneohtrix Point Never's Still Life also proves Lockah can turn a frown upside down on pretty much any sound he gets his hands on. Prepare to swivel them hips.
Lockah! What have you been up to?
Lockah: "Hey Dummy! I knackered myself out a bit doing this album so I decided to retire from office work in Aberdeen and move down to Brighton for a bit. Nice place. Lots of organic stuff. Longboards…"
If the mix you've made us was an animal, what would it be?
Lockah: "It would have to be some kinda anthropomorphic creature decked out in that sort of 'street tough' clothing style from '80s cartoons that looks a lot like throwback NYC gay club gear. Maybe a Panther with incredibly tight stonewashed jeans, braces, no shirt and a leather cop hat?"
Congrats on 'Yahoo Or The Highway', you've got some mad good titles for it (not the least the album itself). What's the backstory to Shark's Sad Mouth In The 1st Pic?
Lockah: "Aw man, you picked the one with the lamest story! I saw a photo of a shark on the internet that looked really sad so I sent it to my friend and said that to him. Now if you'd only asked about Summer Jorts (Some Cats Still Do)…"
Any exciting things lined up for Tuff Wax you can let us in on?
Lockah: "We've got a split 7" that has been in the works for months due to scheduling issues, a 12" later in the year and an ultra low run white label pressing planned, plus a few other ideas floating around. I better wait until the proper announcements come out about these, but we'll have some soon – I promise."
Last but not least: could you run us through five of your favourite things in the world right now, musical or non-musical?
Lockah: "1) napping on Brighton beach, 2) ramen hacking, 3) Ramsay's Kitchen Nightmares USA, 4) press-ups, 5) daffodils."
Tracklist:
01. Lockah – A Face Only Another Could Love
02. The Turntablist – Back To The Old School Break (Lockah Edit)
03. Kraftwerk – Trans Europe Express
04. Kraftwerk – Metal On Metal
05. The Human League – Don't You Want Me (12" Instrumental)
06. Ice T – Body Rock (Bonus Beats)
07. Strafe – Set It Off (Instrumental)
08. Liberty City '89 – Our Bass Is Low (Ultimate Woofer Test)
09. Arabian Prince – Strange Life
10. Oneohtrix Point Never – Still Life (Lockah DJ Edit)
11. Detroit In Effect – Like No Other
12. E.V.I.A.N & Atlantis Posse – Robo Tech
13. Afrika Bambaataa & Soulsonic Force – Planet Rock Bonus Beats
14. Jamie Jupitor – Computer Power
15. Lockah – Every Song Was About U
Donkey Pitch released 'Yahoo Or The Highway' on April 14th 2014.