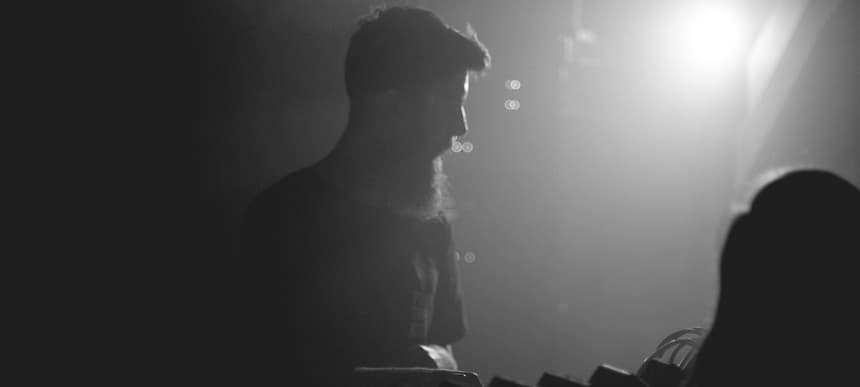 16.04.2015, Words by dummymag
Dummy Mix 253 // Tornado Wallace
Lewie Day aka Tornado Wallace's first releases came out during the great nu disco goldrush of 2009/10, but his productions always stood out from the crowd, juxtaposing their lush melodies and dreamy textures with a harder dancefloor focus.
Since then, he's grown into one of the most reliable house producers around, catching the attention of esteemed labels like ESP Institute and Tim Sweeney's Beats In Space Records, who released his 'Desperate Pleasures' EP in 2013.
Day's latest 12" sees him return to Beats In Space for two very different tracks: Kangaroo Ground sees him producing hard acid psych, while on Ferntree Gully he plays with wide-eyed cosmic house.
Although he hails from Melbourne originally, T-Wally has recently made a move to Berlin (following a short stint in London a couple of years back). He made us a very wicked Dummy Mix – featuring new cuts from Palmbomen II amongst Haçienda classics like Circuit's Shelter – and answered a couple of questions over email.
This is your second release for Beats in Space. Can you talk a little bit about your history with Herr Sweeney?
Tornado Wallace: "Tim and I met at a #DJDinner in London back in 2011 and have kept bumping into each other around the world ever since. After becoming chums and sending him bits and bobs over some time, we decided to move on ahead with an EP, which came out in 2013."
What is your production setup like nowadays?
Tornado Wallace: "I just moved to Berlin so I'm only really setting up some stuff now. I'll be downgrading from my studio in Melbourne where I had lots of drum machines, synths and gadgets – but I've been buying some stuff here during previous visits and I also brought over some handy bits from home. So now it's just a matter of connecting everything together and hoping it all works!"
In the past you've said that Melbourne can feel a little out-of-the-way compared to other club hubs – especially given your international touring and that you lived in London for a bit. But has that changed at all over the past few years, have any scenes developed a bit more over there?
Tornado Wallace: "The scenes have always been there, but as far as being able to travel to other cities as regularly as you can here in Europe – well that can just never happen due to a significantly lower population. So it's kind of unfair to make direct comparisons. There have been some cities stepping up in the more recent years though. Places like Perth and Wollongong, and Melbourne just keeps on bloody getting better and better too."
What's going on in this Dummy Mix?
Tornado Wallace: "Various tracks with a loose common thread of some sort, mushed together in some sort of proto-trance, stoned-EBM, Don Carlos-meets-Paul Oakenfold-meets-Harvey-not-Harvey goulash."
What do you have planned for the future?
Tornado Wallace: "Settling down here in my new home, trying to learn German, playing a fair few shows over the summer here in the northern hemisphere, and hopefully getting plenty of studio time in there too."
What can you tell us about the real life Ferntree Gully?
Tornado Wallace: "I don't know too much about it but I went there on a school camp once. It seemed pretty great. That's when I first learned about Drop Bears, a dangerous animal localised entirely in an Australian imagination."
Beats in Space released Kangaroo Ground/Ferntree Gully on March 10th 2015 (buy).
Tornado Wallace plays The Berkeley Suite in Glasgow on April 18th 2015 (buy tickets).