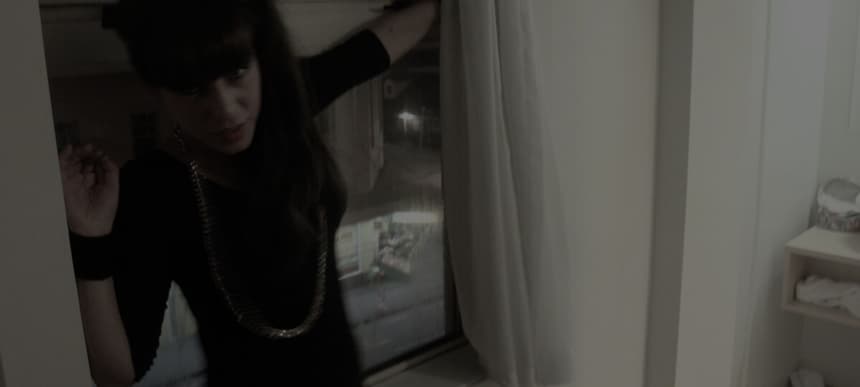 10.07.2015, Words by dummymag
Dummy Mix 261 // Laura Clock
Laura Clock first came to our attention when she was still operating under the name Butterclock. Initially a featured artist on tracks by spectral producers like oOoOO and later o F F Love, Clock came into her own on her exquisite debut EP 'First Prom', which featured some dewy-eyed and romantic dance pop songs.
That EP came out in 2013, and we haven't really heard from Clock since then – the reason being that she was hard at work on her next EP, 'Baby Part 1'. Where 'First Prom' was wispy and ethereal in its sound, 'Baby Part 1' is much more hi-fi and sub bass heavy, with Clock's pop songs built around the slower, swung rhythms of Jamaican and Latin American dance styles – no wonder it's being released by Rinse. Co-production comes from artists like London's Ana Caprix on Fantasy, while Brooklyn's Nina B delivers a guest verse on Slowly.
Laura's Dummy Mix is a mixture of vocal pop, rap, dancehall, and weird club music – which, to be honest, is a description that could also be applied to her new EP. We caught up with the Berlin-based musician over email to find out more about it.
It's been a bit since we last heard from you, but your new EP is a very welcome return. It sounds very much like a continuation of the stuff you were releasing a couple of years back, but injected with a new sense of rhythm and energy. What do you consider the major changes between the stuff you were releasing then and the stuff you're releasing now?
Laura Clock: "Well yes, I would say that the major change is that the productions are less lo-fi, since I re-recorded some of the songs and mixed them in the Rinse studios. My Berlin dearest friend Black Cracker also helped me with arrangements on some of the tracks. So it all feels a lot more collective and less self-centered than before. l think it's important to collaborate, otherwise it can become a bit depressing and suffocating. lt's not for everybody. But those things come in cycles l guess. Also trying to not become crazy, working alone in my room for ever."
I think a lot of people will be surprised to see your new EP has come out on Rinse. How did you end up working together?
Laura Clock: "l met Stuart [from Rinse] while I was playing a show in London a couple of years ago and we talked about working together. lt can be surprising, but I think uncanny combinations can often be interesting. l always loved 'big beats' and subs have always been my obsession and leading everything. So to me it made sense."
What's going on in your Dummy Mix?
Laura Clock: "Well I think it expresses my current mood pretty well, and probably some other people's too – chaotic, humoristic, up and down, absurd, un-perfect… but somehow joyful."
The EP is called 'Baby Part 1'. What should we expect from Part 2?
Laura Clock: "Brutal revenge."
What have you been turning to recently for inspiration?
Laura Clock: "Escaping a bit from Berlin these days. Going south a lot more to work and listening to some zouk is a breath of fresh air – much needed when you've lived in Germany for too long. Going to church for gospel, even though I am not really religious. And, mostly, trying to be in peace with myself."
Dummy Mix 261 // Laura Clock tracklist:
01. Laura Clock Intro
02. Selena Gomez Good For You
03. Angel Haze Working Girls
04. Caked Up Money In The Bank
05. Vybz Kartel Go Go Wine
06. The Bug Jah War (feat. Flowdan) (Loefah remix)
08. M.E.S.H. Epithet
09. Lil Kim Suck My Dick
07. Unknown Artist Twinkle Twinkle
Rinse released 'Baby Part 1' on June 15th 2015 (buy).