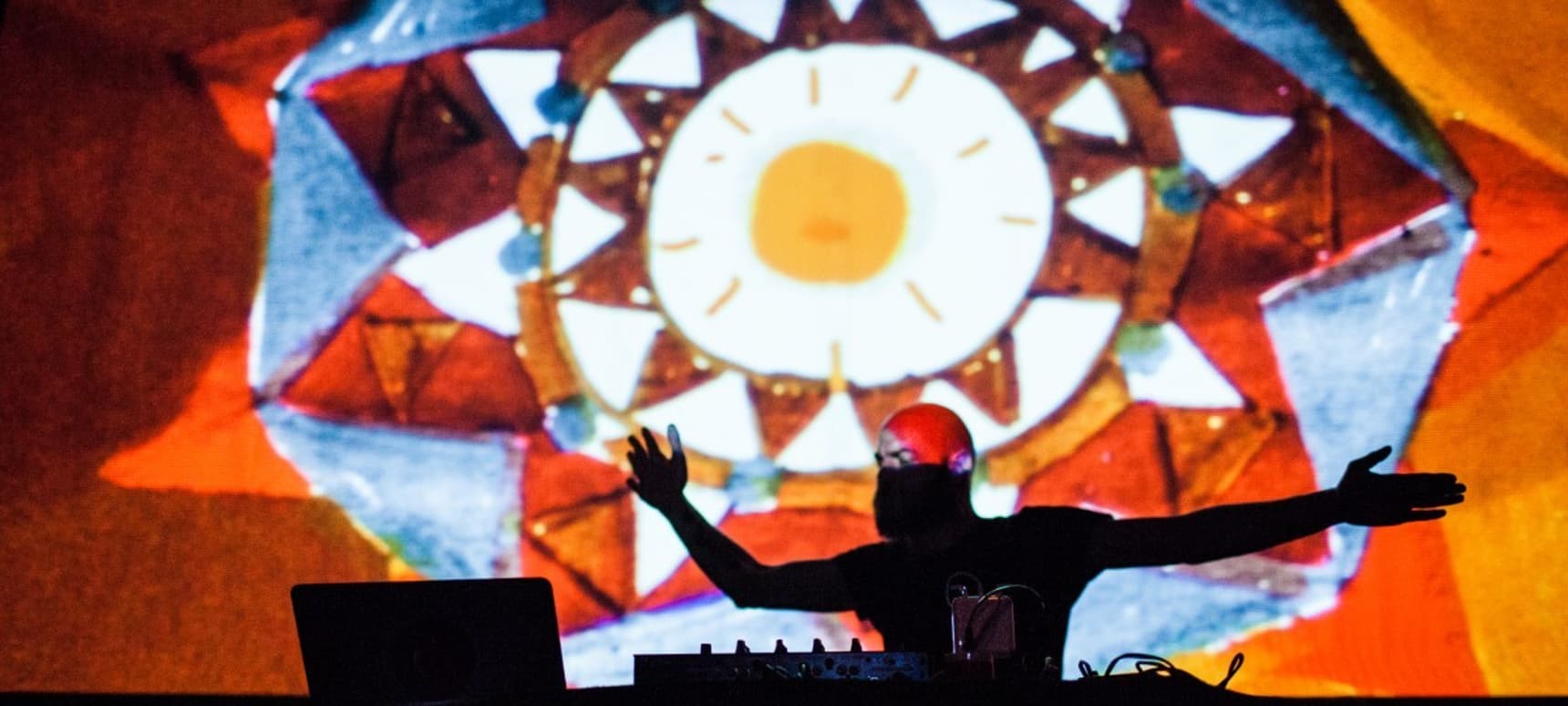 20.08.2015, Words by Natalie /
Dummy Mix 266 // Clap! Clap!
Clap! Clap! is a musical project by producer C. Crisci which travels a lot further than his native Italy, embarking on research and sampling of African tribes, bands and singers. His aim is to reproduce classic African rhythms using contemporary methods, such as drum machines and synths which offer a new dimension to the sound. Favoured by the likes of Gilles Peterson, Clap! Clap!'s output is percussively led and furiously sample driven, capturing the musical spirit of the continent he has explored.
His track Peyor Peyor is like a tribal chant fed through a glitched machine, voices layer up over a 3am-worthy club track on Clap! Clap!'s remix of Frànçois & The Atlas Mountains' Ayan Filé and his more recently shared Camo on Black Acre is a cause for non-stop celebration at an outdoors summer jam.
Outdoors summer jam you say? Cue the Black Acre Summer Jam this Friday August 21st featuring Clap! Clap! alongside Fantastic Mr Fox. Kicking off at 5pm in Hackney Wick warehouse space Shapes, its just in time to catch the waning British summer time. Clap! Clap! recorded a mix for us ahead of his appearance, perfect for traversing wild imaginary jungle paths.
Tell us about the mix, are there any exclusives or tracks that mean a lot to you?
Recording this mix, I tried to represent travels inside a huge imaginary wild jungle. I mixed up different kind of African tribes with modern re-edits and new sounds. There are lots of tracks that mean a lot to me, like Francis Bebey's Forest Nativity (he's one of my favorite artists ever) and an incredible tribal track taken from Roberto De Simone' theatrical opera La Gatta Cenerentola.
When is the best time to listen to this mix / how would you describe it?
Before you go to sleep, like a sweet lullaby to relax your mind after a long day. I would describe this mix like a travel into a dream consisting of different places, different flavors and different emotions.
What else can you find on wild jungle paths?
You will find some special Middle Eastern psychedelic sessions from the Iranian band Ithran and one of my favorite tracks of my brother from another mother, DJ Khalab.
You play Shapes on Friday. What are you looking forward to the most about being in London and playing here?
Lots of fun as usual!
What do you have planned for the rest of the year?
I will continue my shows around Europe and I'm playing Japan & South Korea for the first time. I also release my 'Simple EP' in October on Black Acre.
Clap! Clap! plays Shapes in Hackney on Friday August 21st (free entry / RSVP)