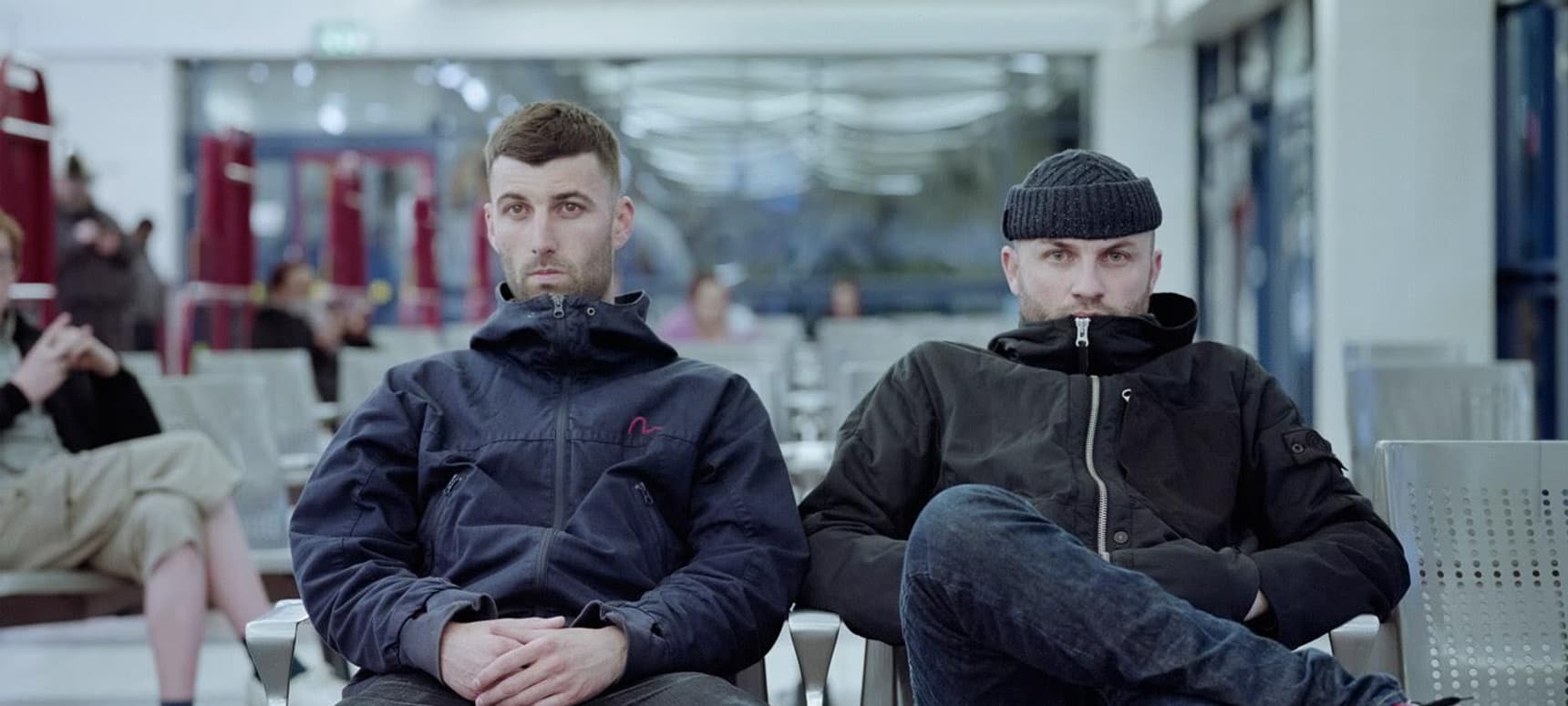 27.08.2015, Words by Natalie /
Dummy Mix 269 // Darkstar
Earlier this month, Warp duo Darkstar talked to us about their forthcoming album, 'Foam Island', due 25th September. They explained that the record was "More dense, more beat-driven, more rhythmical, more upfront." It's also a record that deals with the harsh realities of the UK's current political state and how it's impacting younger people, as shown in the video for Pin Secure, which features a soundclip of David Cameron.
In our latest Dummy mix, the duo share a previously unheard track from the forthcoming record – Through The Motions – which features in the second half of the mix. Elsewhere, they show a wide variety of genres and rhythms, weaving in and out of soothing ambient tones from the likes of Phillip Glass and others to Kendrick Lamar and David Bowie appearing one after the other.
The London duo had a few words that they wanted to share about why they chose these selections: ''This mix is a collection of tunes we have been listening to during the production of the record and also tunes we've been listening to individually for a number of years. There's film score excerpts, experimental pieces and more up front tracks that we dip in and out of when we have the chance to sit and listen to music at home. We've tried to include as many of influences as we can and be as varied as possible to give you an idea of what we pull on for inspiration.''
Tracklist:
Mad Rush – Phillip Glass
After Soaking Two Years And Then Lying High Six Months It Was Perfectly Sound Through Waterlogged Past Dying – Shane Carruth
Chez Le Commandeur – Hector Zazou
Trouble Sleep Yanga Wake Am – Fela Kuti
Monijitas – Soul Keita
In Principio – Ludovico Einaudi
Africa Dub – Augustus Pablo
Listening Wind – Talking Heads
Fabulous Paris – Trevor Wishart
Comin' For Datazz – Gang Starr
Subterraneans – David Bowie
Institutionalized – Kendrick Lamar
Yayla – Rezzet
Memories Of Green – Vangelis
Through The Motions – Darkstar
midipipe1csds3timecube-klonedrm – AFX
Day In Day Out – XTC
The Last Human Exist Dance – Tylervision
Breathless – Gwilym Gold
I want you – Eyrkah Badu
Interplanetary Music – Mickey Moonlight
The Hours – Phillip Glass
Opera – Daniel Lanois

'Foam Island' is released via Warp Records on September 25th 2015 (buy).