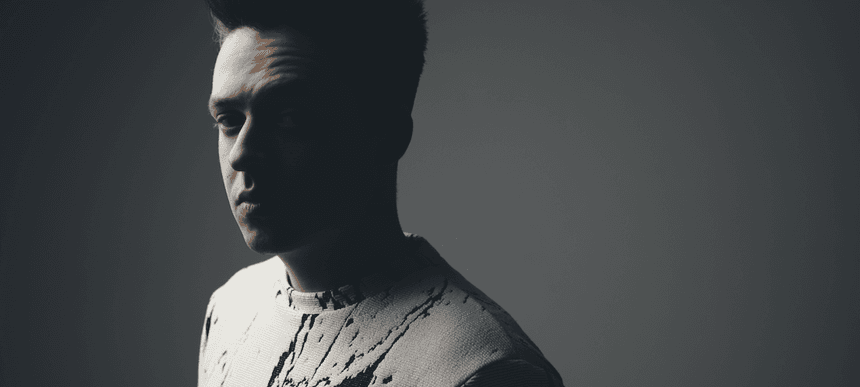 18.12.2015, Words by dummymag
Dummy Mix 299 // Shift K3Y
Triple-threat artist Shift K3Y aka Lewis Jankel returned at the end of November with explosive club banger Gone Missing. Primed for the dancefloor, the track speaks volumes on Shift K3Y's sheer talent and passion for producing his unique strain of garage tinged, feel good dance music.
Training himself to exist on a mere five hours of sleep per night, Lewis' work ethic mean he's constantly producing – resulting in a mind-boggling back catalogue for somebody so young. He's already gained UK Chart recognition with Touch and I Know, with much more to come. Just earlier today, fellow producer SCALES touted him as one of the hottest producers coming out of the UK right now.
Despite his mammoth schedule, we managed to tether Shift K3Y down for an addition to the Dummy mix series. His contribution is a 25 minute mega-mix that jumps from DJ Q all the way through to timeless club classics from the likes of Artful Dodger, Logic and UK garage's heavenly leader, Todd Edwards. Listen to the mix below, accompanied by a quickfire question and answer schezuan with Shift K3Y himself. He's definitely one to keep an eye on in 2016…
Hey Shift K3Y. How was 2015 for you?
Shift K3Y: "2015 was really sick, I learnt a lot about myself and the industry that I work in. I put out my 'Off The Record' EP which featured four tracks that I worked on intentionally for my album, but instead of waiting for the opportunity to arise, I put them out to show people a broader perspective on my sound."
Tell us a little about this mix – did you have anything in mind when recording like when, where or how it should be enjoyed?
Shift K3Y: "Well, I wanted to make a mix of loads of old and new UKG with also premiering a few new ones. It's such a big part of my sound, both in what I make and play out."
Are there any stand out tracks, exclusives etc in there?
Shift K3Y: "In this mix my favourite track was the second track at 1:30 – Kartik's The Way We Freak. I found this when I was listening to Kiss a couple years ago and Dj EZ creeped it in outta nowhere. THIS is what i love about UKG: lush chords, sick drums, classic vocal, and a really minimal but perfect bassline. Also there are a couple secret tracks of mine in there but you're going to have to find them."
If you had to listen to one track on repeat for a day – what would you choose?
Shift K3Y: "Hold The Faith by Todd Edwards. I can't get enough."
Any tips for new artists emerging in 2016? New years resolutions everybody should strive to make?
Shift K3Y: "Be patient, but relentless. Try and think outside the box and be flexible to change. Put out as many remix's/bootlegs/originals that you can within your own quality control. Don't overthink it!!"