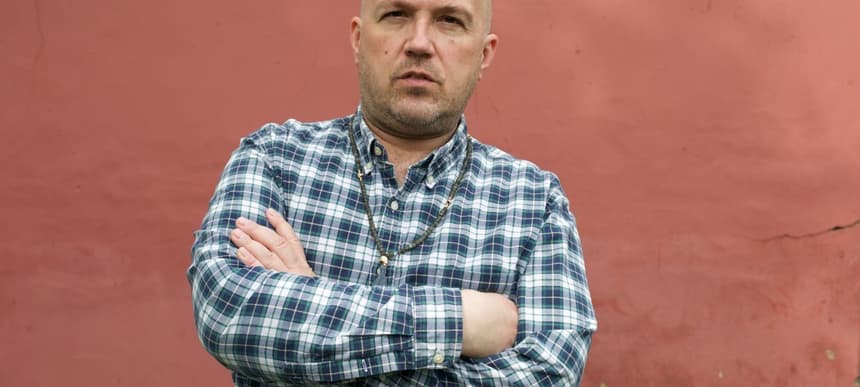 21.12.2015, Words by dummymag
Dummy Mix 300 // Severino
Severino's love for music has taken him places. Delving into his sister's 12"s at the tender age of seven, he discovered Georgio Moroder's Nights In White Satin and was hooked from then on. Severino's vinyl collection started stacking up, with DJing following soon after.
A move to London in his mid 20s, Severino quickly integrated into the London party circuit. He set up the clubnight Happy Families in Shoreditch with ex-Jockey Slut editor Rob Wood, Michael Morley and Mark James. Word spread and demand increased, which prompted them to relocate to Fabric. It was here that The Horse Meat Disco crew caught wind of Severino's unsurpassed vinyl knowledge, resulting in a slot as resident DJ and essential member of the HMD quartet. Between HMD and solo commitments, Severino has travelled the world – playing at sets at renown clubbing establishments such as Panorama Bar in Berlin, Pacha in Ibiza, Razzmatazz in Barcelona, Rex in Paris, Cielo and Vandam Sundays with Susanne Bartsch in New York and London's Ministry of Sound, to name but a few.
Not content with just playing other people's tracks, Severino has continued to produce music; remixing artists as varied as Roisin Murphy, Basement Jaxx, Billie Ray Martin, Alison Moyet, Tracey Thorn, and Yoko Ono, as well as recent collaborations with acid house legend Terry Farley.
In preparation for his set at Fatboy Slim's Smile High Club party at Tobacco Docks on January 2nd, Severino shares a milestone Dummy Mix. Starting off on the funky foot, it gradually hops into house and techno and is sure to pep up any party or mop up any festive fallout before the New Year celebrations kick in.
Severino plays Fatboy Slim's Smile High Club at Tobacco Docks on January 2nd (tickets).