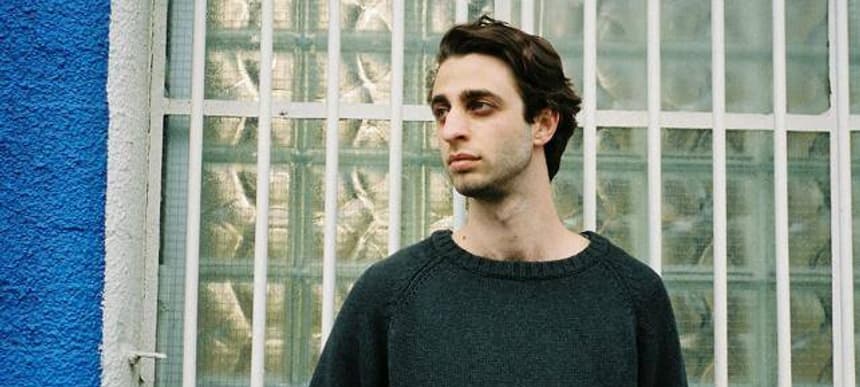 27.06.2016, Words by dummymag
Dummy Mix 440 // Planète
Dion Tartaglione began the Planète project unintentionally, with the premise centred mostly on noting ideas and continuing to write music in the absence of rehearsing with bands. Working within limitless creative boundaries as a solo artist in turn allowed him to create long form tracks that exceeded eight minute intervals, far removed from the regular time frame for radio play. His breakthrough track Altair triggered a contradictory result with radio play aplenty for the five minute and 20 second compromise between think pieces and pop hits. Drawing comparisons to artists such as Bonobo and Four Tet have proved to work positively for Planète who has inevitably become the go to support for international touring artists such as Romare, Darius, Com Truise and Machinedrum. In response to the latter two supports, Planète reflects, "Both artists, venues and audiences were completely different which makes me feel the need to consider dynamics a lot more when I play live. The response from both of the shows has been positive, I think by doing these shows the cross promotion or inception to electronic music listeners locally is very strong for me at the moment."
Whilst the Australian summer festival season kept Planète active in the live space, he has since spent the majority of his time in the studio. When trying to decipher his differentiation from other artists in the current landscape and perhaps even his former projects, he states. "It's hard to hone succinctly, but maybe starting from humble guitar orientated recordings to long formed electronica to recording my own loosely coherent percussion all tied into a fascination in club music may be apparent in what I do".
Working on a single-to-single release trajectory thus far, his first full release is carefully being finessed to ensure a concise reflection of himself and his sound as an artist.
What is your creative process when it comes to writing tracks?
Planète: "The process always seems to change – it is hard to say that it has a regular model. In the past I've always focused on percussion and drums to set the tone of the track, recently more so with ambience and chords. At this present moment, it's been playing with obscure electronics. Glitches, bleeps, resampled bass tones, just anything that seems foreign and new for my palette. In saying all this, I guess my music is progressive and long forming. A usual approach is starting at the maximum point and then I create the track from subtraction, almost as if starting from the middle or end and working backwards. I've been trying to do the opposite and to record and write as I go. It's yielding different sounds and approaches and it's a healthy exercise."
Are you conscious of your audience when you are writing tracks or is it more of an intrinsic experience?
Planète: "I guess more so than I have before, I'll be honest. It's more so in the sense of performing live that I've been focussing on making tracks that will translate in that setting. Without noticing, the music and tracks that I haven't thought much about or have been nervous about putting out seem to have a notable quality. As much as I overthink things a little too much, essentially I'm considering both. Its intrinsic in that I'm making music I want to hear, and I believe there's an audience that also do too."
Are you a perfectionist when it comes to song writing? At what point do you decide something is release ready?
Planète: "Yes. I'll keep listening to a demo for long time and add more and more things and tweak parts until I find it has the best form as a track that it can have. Once I have that track in its form, then I just glide over technicalities and such so it's feasible, listening wise. Sometimes this process will be very quick and sometimes really slow."
Do you keep tabs on feedback when you release music? Be honest, do you read the comment sections?
Planète: "I do here and there. It's actually quite interesting, especially with reviews and such. A lot of effort goes into making the tracks (and people writing about them) so it's interesting to hear people say, "It sounds like a delicate wind chime" when it's really a sample of me coughing when I've been sick."
Dummy Mix 440 tracklist:
Leon Vynehall Midnight on Rainbow Road
DWIG Orange Evening
James Blake At Birth
Anthony Naples Abrazo
Dj Koze Amygdala (Roman Flügel Remix)
Otto Bob (Edu K Remix)
Floating Points Sais (Dub) x I'lls – Aves
Joy Orbison A213
Boards of Canada Olson (Midland Re-Edit)