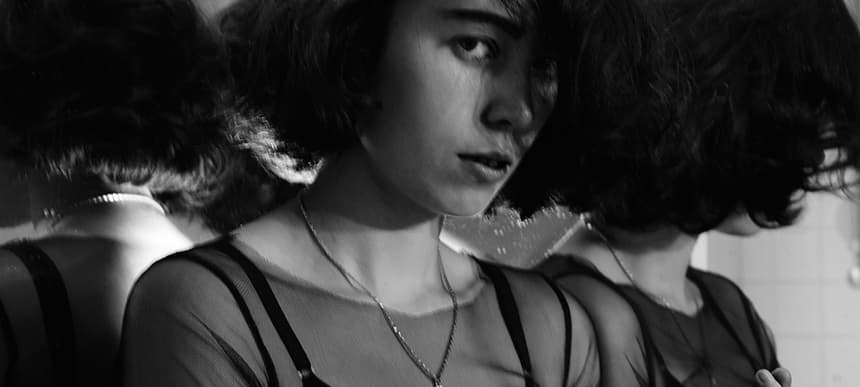 14.07.2016, Words by dummymag
Dummy Mix 442 // Kelly Lee Owens
Raised in North Wales, Kelly Lee Owens hit the road at a young age – first spending time in Manchester studying, before relocating to London to persue a career in music. A shift to the city opened up a world of possibilities, and her early days were spent working in Rough Trade and also Pure Groove, where she manned the crates alongside then colleague Daniel Avery.
A chance meeting in the workplace eventually led to Kelly Lee Owens contributing her writing and vocal skills to Avery's 'Drone Logic', with her solo career taking on somewhat of a snowball effect from there. There was debut EP 'Lucid/Arthur' in 2015, followed by a very heavy remix from Phantasy Sounds' Ghost Culture, and the finespun pop-edged sounds of her recent single 1 of 3. If you need any further convincing of how sublime KLO's voice is, kick back and listen to her firecracker cover of Aaliyah's More Than A Woman.
To mark a successful few months, Kelly Lee Owens steps up for a African inspired addition to our mix series, influenced by a love for music from the continent.
Dummy Mix 442 tracklist:
Harry Belefonte & Miriam Makeba Malaika
(Mama Africa) Miriam Makeba Khawuleza
Francis Bebey Forest Nativity
Staff Benda Bilili Je T'aime
Tony Allen Asiko
Manu Dibango Electric Africa
Ebo Taylor & The Sweet Beans Odofo Nyi Akyiri Biara
Fela Kuti & Ginger Baker Let's Start (live)
Malcolm X quote
Read our previous interview with Kelly Lee Owens here and catch her play Dummy Presents alongside Hyetal, Clarence Clarity and Yaws at Miranda, Ace Hotel on November 9th, 2016 (info).