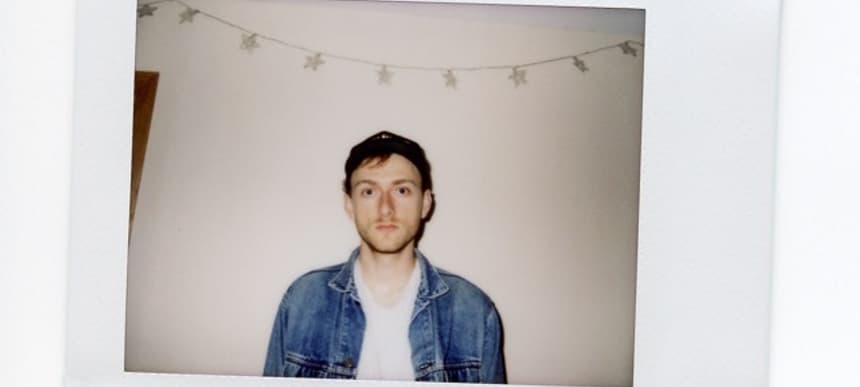 21.10.2016, Words by dummymag
Dummy Mix 460 // River Tiber
Toronto native and Berklee College alumni Tommy Paxton-Beesley (or River Tiber to you and I) has spent the past two years as some sort of unstoppable musical force field – spending his time between his solo output and working on production for hip hop glitterati such as Frank Dukes, Wondagurl, Partynextdoor, Travi$ Scott, Kaytranada and Pusha T.
Following on from the success of last year's sophomore EP 'When The Time Is Right', the Canadian wonderkid dropped his debut full-length 'Indigo' over the summer. A testament to his talent, Tiber shows his sheer talent by writing, arranging, performing and recording almost every element on each of the album's tracks. The result is a stunning 12-track journey that's packed to the brim with sublimely soulful and lovelorn tracks such as West colliding with the moody twists and turns of No Talk. 'Indigo' is the gift that keeps on giving, and we truly didn't want it to end.
Carrying the release's success on into the autumn, he makes his London debut on October 25th at Corsica Studios. Sure to be a night of electric energy, River Tiber warms us right up for the occasion with an exclusive mix for our series. Darting from Janet Jackson to J Dilla before dipping into the souped-up sounds of DJ Rashad and Chance The Rapper – it sweeps through the multi-talented musician's wide range of inspirations that help to build his perfectly composed palette.
Listen to River Tiber's mix below, and let it guide you from the evening to the night.
Dummy Mix 460 tracklist:
Mahavishnu Orchestra Meeting Of The Spirits
Arthur Verocai Karina
John Coltrane Quartet Resolution
Arthur Verocai Karina
The Beatles I Want You
Jimi Hendrix Machine Gun
Radiohead Paranoid Android
Jorge Ben África Brasil
Ali Farka Touré Ali's Here
J Dilla Nothing Like This
MF Doom RAID
Flying Lotus Beginners Falafel
Mono/Poly Glow
Janet Jackson Because Of Love
Zapp & Roger Heartbreaker
Michael Jackson Remember The Time
Jodeci My Heart Belongs To U
Ginuwine None Of Ur Friends Business
Jon Brion Phone Call
Stevie Wonder Visions
DJ Rashad Drank, Kush, Barz
Chance The Rapper Paranoia
Burial Archangel
James Blake Pan
Mustapha Tettey Addy Dagomba Drums
Jimi Hendrix May This Be Love
Marvin Gaye If I Should Die Tonight
River Tiber makes his London debut on October 25th at Corsica Studios (info).