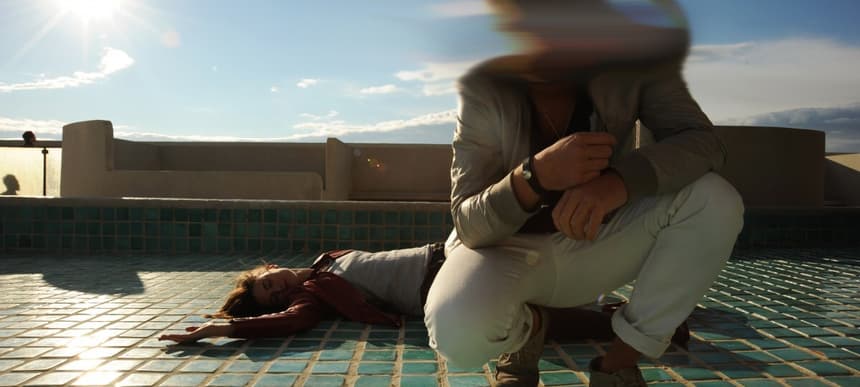 17.11.2016, Words by dummymag
Dummy Mix 468 // Kapote
At the helm of the forward thinking German house music label Toy Tonics, DJ and producer Kapote has been throwing parties and releasing music with the extended Munich and Berlin-based crew since 2013.
Collaborating closely with Munk and trusty label regulars Coeo, Rhode & Brown, Manuel Kim, Moritz Butschek and Black Loops – Kapote and the crew definitely know how to get a thing or two done, with globally spanning releases from the likes of London's PBR Streetgang, Mexican-based Alixander III, and Australian producer Jad & The Ladyboy. Fronted by artwork from Paze, it's an instantly recognisable source for some of the best in feel-good underground house music right now.
In advance of his own Blaxploitation inspired EP, 'Get Down Brother', forthcoming on the label next week, mystery man Kapote stepped up to the challenge and recorded a compact mix for us that ticks all the boxes as the perfect winter warmer – incorporating red-hot grooves from Toy Tonics regulars Adesse Versions and London local Kiwi.
Listen to the mix below, and warm them cockles.
Dummy Mix 467 tracklist:
Danvers Abraka
Motorbass Enzo
Trujillo This Time
Kiwi We Are Here
DJ Steef Superbreak
Books Dana's Groove
Sano Hasta Abajo
DJ Sneak White Label
Kapote Uhh Baby (Brame & Hamo Remix)
Sketch from the Recordloft Enigma Work in progress
Adesse Versions After Hours
Duke Huge Number
DJ DSL This Is A Remix
Kapote's 'Get Down Brother ' EP is out November 21st on Toy Tonics.