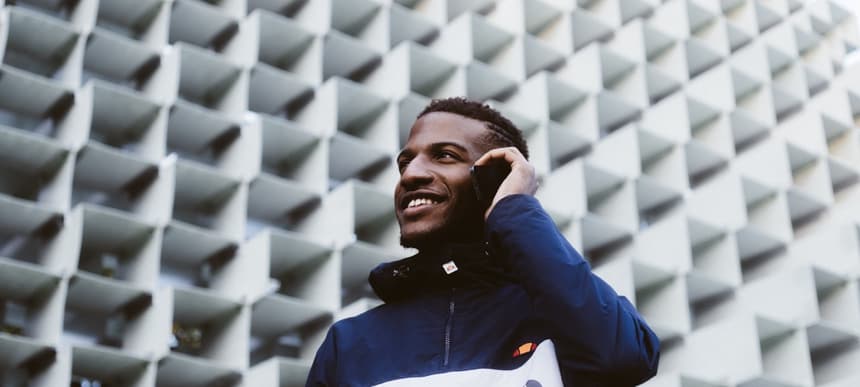 28.11.2016, Words by dummymag
Dummy Mix 471 // Conducta
It'd take a lot to top the sort of 2016 that Bristol born and London based producer Conducta has experienced, from starting the year collaborating with Notion to dropping Still You last month, which featured the talents of iconic garage vocalist Lifford (best know for his appearance on the Artful Dodger track Please Don't Turn Me On). It'd be criminal not to mention his insane slew of remixes this year, including his garage-y licks of Cadenza's huge summer roller People and Tayá's club ballad, Sweet Waste Of Time.
A self-proclaimed die-hard fan of the '90s, Conducta dropped in at the start of the year to share 10 of his favourite samples from the decade with us. Fast forwarding a few years into the turn of the millennium, this time he returns to whip together an inspirations mix for our series, that spans a selection of gems from a genre that's held a lot of influence on this sound – UK garage. Moving from reworks of eternal dancefloor smash hits Freed From Desire and Ultra Nate's Free, it's like a trip back in time to a golden age of club classics, and you don't even need your passport.
In Conducta's own words: "I approached this mix with a time machine that placed me at a Sun City rave in 2001. Expect lots of both familiar and forgotten garage jams."
Listen to the no holds barred mix below, and let us know how that time machine feels.
Dummy 471 tracklist:
702 You Don't Know (Marvel & Eliy remix)
MD Xpress God Made Me Phunky
Afrimerican Coalition No More Weeping (Victor Simonelli remix)
Armand Van Helden You Don't Know Me
Issue One Push The B-Line
MJ Cole Sincere
Federation X The Groovers Track
Amira My Desire (Desert Boots remix)
Cloud 9 Do You Want Me (Tuff Jam remix)
Nu Birth Anytime
NCA feat. Robbie Craig Lessons In Love
Zed Bias Neighbourhood (Steve Gurley remix)
Ultra Nate Free (Van Helden mix)
Cleptomaniacs All I Do (bump n flex mix)
Gorillaz Clint Eastwood (Ed Case remix)
Danny J Lewis Best Friend (Spreadlove project)
Gala Freed From Desire (Mr Jack Deja v dub)
Todd Edwards Saved My Life (Large Joints mix)
MJ Cole Flava Fever
Kelly G Never Gonna Let You Go (Tuff Jam UVM DUB)