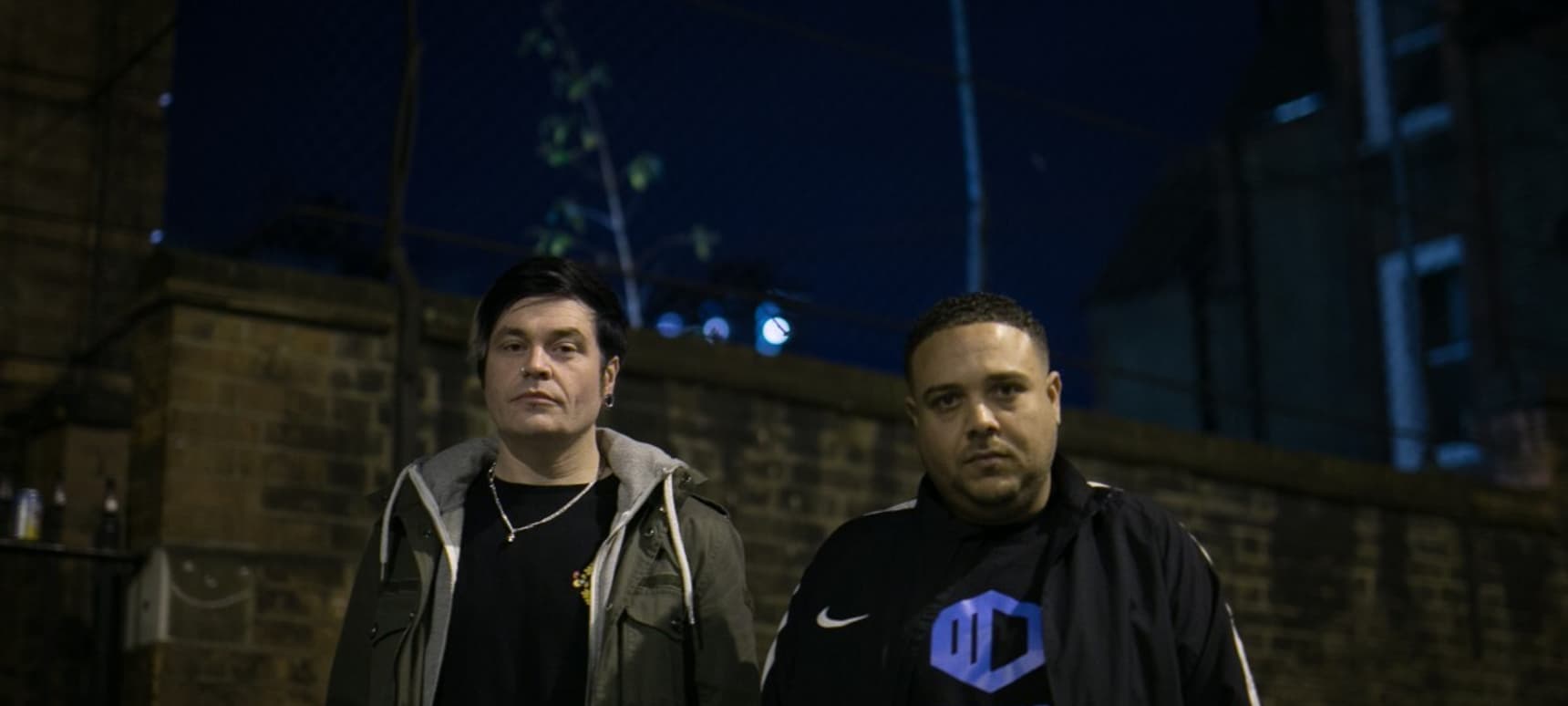 06.12.2016, Words by dummymag
Dummy Mix 473 // Trends & Boylan
If you don't know them already, Trends and Boylan are the hardy producers behind what is potentially the most fucking mental instrumental of 2016, Norman Bates.
Taking cues from Alfred Hitchcock's 1960 horror epic Psycho, the breakneck beat samples Bernard Herrmann's infamous score, with a little help from Ol' Dirty Bastard's outcry of "Norman Bates!", lifted from Shimmy Shimmy Ya. Spitting over this one must be a challenge – but P Money, Jammz, Discarda and Mez had a stab at it on Logan Sama's Rinse FM show.
Out next week on longstanding London imprint Oil Gang, it also features solo efforts Shimmy from Boyland and Trends's slippery bass cut Octopus. Marking the forthcoming release, we got the pair on board for a collaborative addition to our mix series. Touching down at just over an hour long, it's a no-holds-barred affair packed full of dubs from Oil Gang, Hardrive and Trends' own label Mean Streets. You might want to take a long, deep breath before and after listening to this one. Heavy, heavy business!
Listen to the mix below and get that 'Norman Bates' release date bookmarked.
Dummy Mix 473 tracklist:
Riko Dan Feat Trends & Boylan Bells (Dub)
Kwam x Trends Game Set Match (Mean Streets)
Trends Red Stripe Riddim (Hardrive)
Boylan What U Need (Dub)
Logos Glass (Boylan Devil) (Devils)
Trends & Boylan Untouchable (Mean Streets Dub)
Trends Octopus (Oil Gang)
Trends Iron Fist (Slimzos Dub)
Terror Danjah feat. Jamakabi Juicy Patty (Pjam Remix) (Dub)
Edgem feat. Trends Green Light (Dub)
Trends & Mr Dubz Def Con 64 (Boylan Remix) (Mean Streets Dub)
Spooky & Boylan Hostage (Dub)
D.O.K Oh Lard (Mean Streets Dub)
Trends Fresh (Dub)
Trends & Boylan Norman Bates (Oil Gang)
Soloman Bokeh Creeper
Spooky Fiesta (Oil Gang)
Boylan Shimmy (Oil Gang)
Mr Dubz Bed Of Roses
Sean D Murky (Crown Jules Dub)
Terror Danjah feat. Trends Planet X (Hardrive)
Trends & Boylan Rhyme Tyme (Mean Streets Dub)
Boylan R.O.A.R (Dub)
Spooky & Boylan Epping Forest (Dub)
Asif Kid Homicide (Slimzos Dub)
Trends & Boylan Crunch (Mean Streets Dub)
Trigga feat. Riko Dan, Killa P and Irah Copper and Lead (Hardrive dub)
Kahn – Abatoir Sekko Refix (Dub)
Capo Lee Shell on Demand 2.0 (Prod. Boylan & Oil Gang) (Dub)
Boylan Solar Flare (Dub)
Trends Silver Widow (Dub)
Terror Danjah Martian (Dub)
D.O.K Sonic 2 (Dub)
Spooky & Boylan Low Rider (Oil Gang)
Trends and Boylan's 'Norman Bates' EP is out December 16th on Oil Gang.