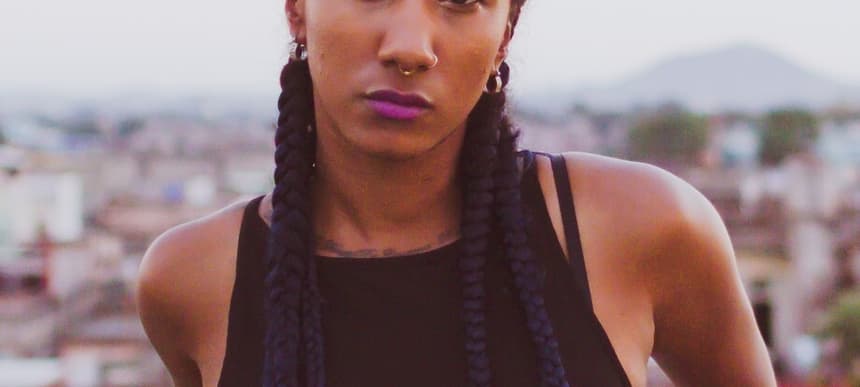 06.02.2017, Words by dummymag
Dummy Mix 478 // Jamz Supernova
Photo credit: K2RAH
The latest Dummy Mix comes from 26-year-old 1Xtra DJ and club promoter Jamz Supernova. Kicking off with Migos and ending with Justin Timberlake via Wiley, Rae Sremmurd and DJ Khaled this is a no holds barred party mix inspired by the soundtrack to her Future Bounce nights.
In her own words:
"This mix is a reflection of what I play in the clubs, a lot more up-tempo than some of the things you may hear on my radio show – straight up high energy party records, just the type you'll hear at Future Bounce through my own sets & the DJ's we book! We're entering our second year of my Future Bounce residency, kicking things off in March with Star Slinger & ROM for all the Future R&B heads, and then we're taking over our first festival stage in May at Peckham Rye Music Festival with a rowdy line up showcasing club music from around the world. Towards the end of the year we're planning to take the Future Bounce residency on a UK Tour so watch out we may be coming to your city!"
TRACKLIST:
Migos – Bad & Boujee (YK Jersey Club Remix)
Terror Danjah – Juicy Patty ft. Jamakabi (Logos Remix)
DJ Khaled – I Got The Keys (Instrumental)
Superficie – Dengue Drums
Donae'o – Black (Feat. JME & Dizzee Rascal)
Gundam – Cat & Mouse
TC4 – Chopper
Rae Sremmurd – Black Beatles (Acapella)
Wiley – Igloo (Compa Remix)
D.O.K Vs Aidonia – Buddy Brucker
TS7 – Hulk
Childish Gambino – Redbone (Conducta Remix)
TC4 – Zola
Sly One – Air Punchin'
Lorenzo BITW – Goo (Feat. Kwarm)
Champion X Roska – Squiggle
Lil Yachty – Terminator (Feat. Asap Ferg)
Walton – Taiko
Chris Lorenzo – Bad Bitch
Rome Fortune – Leotard (Prod. Toro y Moi)
Dominowe – Umthakathi
Justin Timberlake – Like I Love You (Vandalized Edit)
Jamz is supporting Ray Blk at Village Underground on Feb 27th.
Buy tickets for Future Bounce at Birthdays on March 3rd: http://po.st/FutureBounceMarch
Finally catch Jamz on BBC Radio 1Xtra Tuesdays from 10pm and weekends from 1pm.