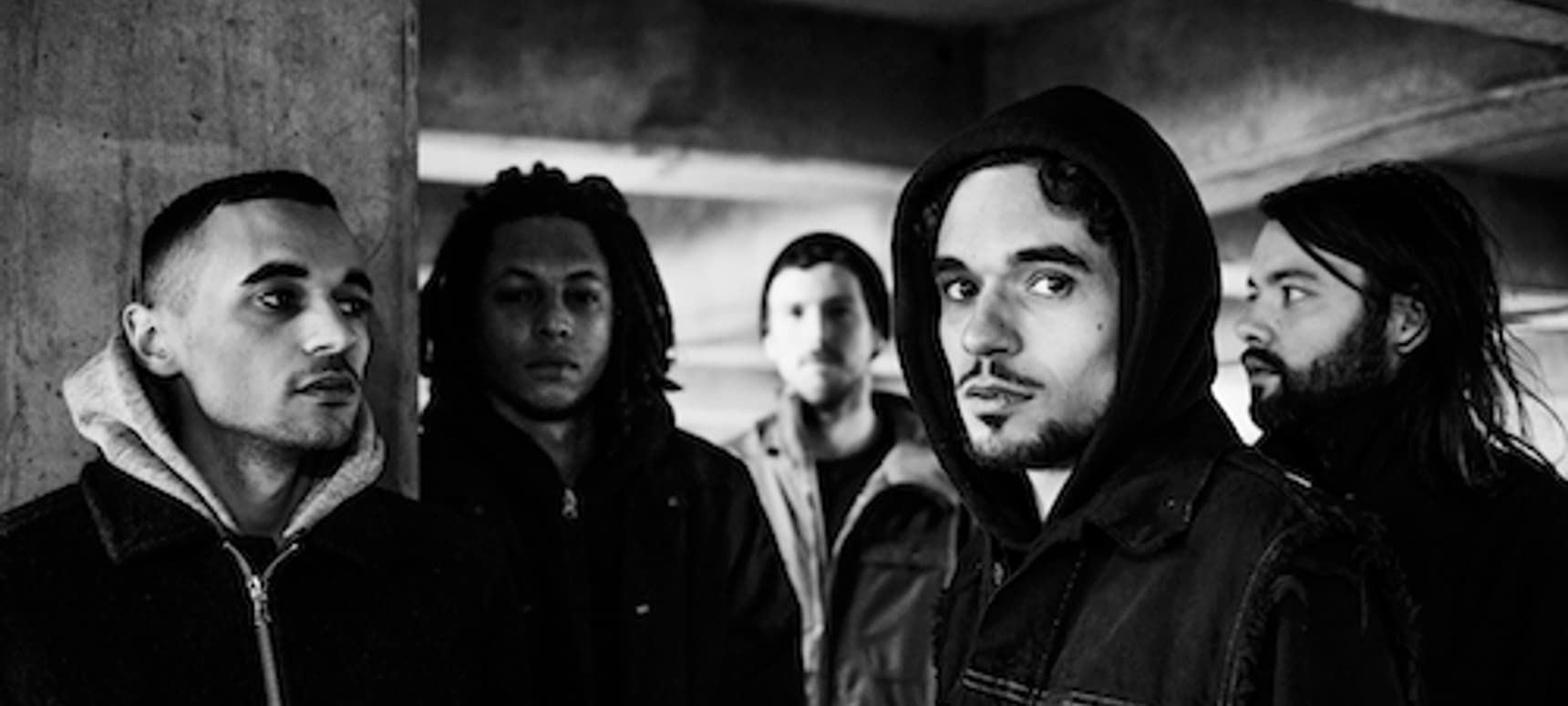 27.03.2017, Words by dummymag
Dummy Mix 479 // Formation
Not too long ago, we were asked who we were tipping to be the next big band and to our surprise, we struggled to answer. In this, the age of the producer wherein many young musicians dream of having their self produced track played in the world's biggest clubs rather than headlining a major festival as part of a group, talented bands have become somewhat of an endangered species. Thus it was with great excitement that we were introduced to eclectic London five piece Formation, who with their distinct brand of politically charged pop blew our mismatched socks off.
Taking influence from across the musical spectrum – the quintet cite everyone from Ornette Coleman to Fugazi as inspirations – Formation have long been doing things their own way, winning fans and plaudits aplenty for both the social insight offered up by their sonic experimentations and their ferociously energetic live performances.
So having just dropped their debut album, Look At The Powerful People on Meno Records we thought the time was right to welcome them to Dummy, inviting the boys to take over the site for the week so you, our lovely readers could get to know them better. Kickstarting proceedings by stepping up to deliver this week's Dummy Mix, their selections see them traverse the electronic landscape, serving up just under an hour of percussive house grooves sure to get you up out of your chair and ready for the floor. Check it out below.
Tracklist:
Metro Area – Miura
Cos-ber-zam – Ne Nyoa (Daphni Mix)
Max Graef – Zitze
Telephones – Untitled (The Island Beat Tool)
Kyle Hall – Down!
Kerri Chandler – Downtown (623 Mix)
Pepe Bradock – Deep Burnt
DJ Sprinkles – Grand Central (MCDE Bassline Dub)
Virgo – Take Me Higher
Earl Flint – Hold On
Roberto Rodriguez – I Got
Harvey Sutherland – Bermuda
Follow Formation on Facebook // Twitter // Instagram