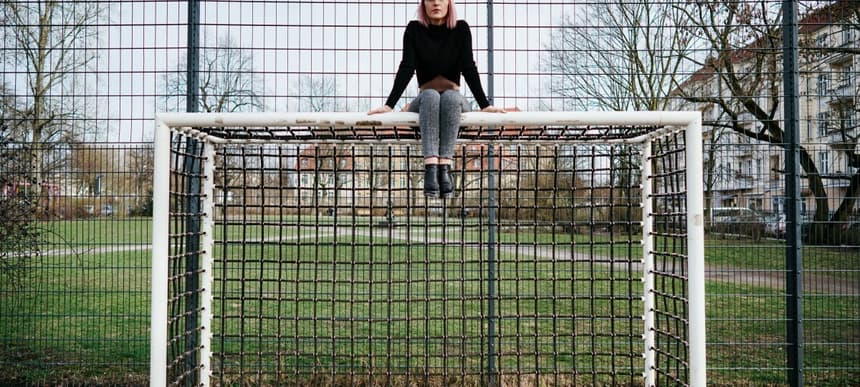 31.03.2017, Words by dummymag
Dummy Mix 480 // NOT YOUR GIRLFRIEND
And now for something completely different. After opening our account this week with the house fuelled sounds of Formation, we're dusting off the bass bins as we invite curiously named Berlin based selector, NOT YOUR GIRLFRIEND to deliver the 480th official Dummy Mix.
First coming to our attention via her radio exploits, darkened warehouses across Europe have been awash with the sound for the last few years with her wide array of sonic influences marking her out as a cultured DJ operating at a level beyond many of her contemporaries.
Rough, dirty and raw whilst remaining forward thinking and fun, her selections combine the best aspects of a number of genres into one heady mix. Naturally focusing on bass-heavy rap and the scene's kindred spirits within grime and electronica, this is a set guaranteed to get you up out of your chair and ready for the dancefloor.
Warning: this mix contain absolute fire.
Tracklist:
Tommy Genesis – Execute (KidSmpl rmx)
AbsoulteTerror – Stab
Ray Fuego x GRGY – Yungku
Yung Internet – Kleppie
Night Lovell – Forget About Me
Kodie Shane – Way Up ft Lil Uzi Vert
Keith Charles Spacebar – Hit My LIne ft Lui Diamonds x Friday October
Damso – Débrouillard (Wealstarr x Dtweezer rmx)
Yung Thug – California Rari ft Future x Problem
Mariah Carey – You're Mine (Eternal) (Orlando Volcano rmx)
Esgar – Hearn
Azide x Drama – Who Are You
Cresylic – Switchblade ft Skrilla x Original God x Kamiyada x Kel Killuminati
Baby Picasso – More
Lurk x Kinnon – Stackin Hundreds
Night Lovell – Louis V
AbsoluteTerror – Broken
Rich The Kid – Trap House ft 21 Savage
BIA – YDKM
Starlito – Cut It ft West
Schism – Venom Aura
Young Thug – Jack Tripper ft PeeWee LongWay
Cakes Da Killa – Truth Tella
Beatking – Stopped (Gage rmx)
Norsacce Berlusconi x Osirus Jack – Secte Freestyle (part 1)
21 Savage – Faded (Promnite edit)
El G – Supressao
Lzr – burrrrrrr ft bbno$ x trippythakid x yung bambi
IAM$ANI x Yunis – Livre
Norsacce Berlusconi x Osirus Jack – Secte Freestyle (part 2)
Darq E Freaker – Gully ft Maxsta
Follow NOT YOUR GIRLFRIEND on Facebook // Twitter // Instagram
Photo: Bruce Thompson