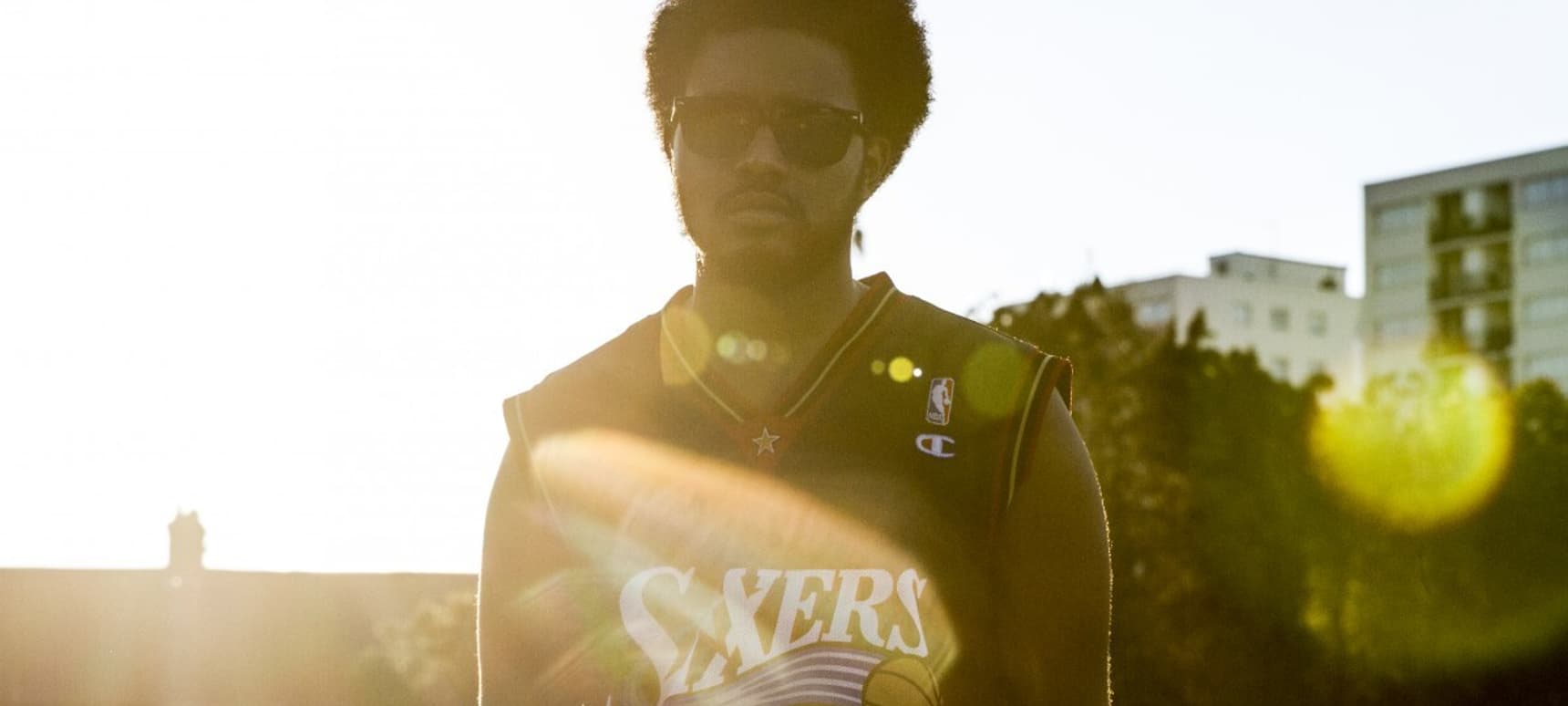 21.12.2017, Words by dummymag
Dummy Mix 497 // J Beatz
Grime is in a good place right now, and it has been made better by the artists behind the production boards, slaving away and creating the next fire beat to funnel its way onto radio and raves. Enter J Beatz. Having already worked with legendary MCs such as Kano, Frisco and Devlin in a short career, the Enfield producer and DJ has been surrounded in greatness from early on.
2017 has proven another great year, after Capo Lee and Safone sprayed down his 'Gyal From Brum' instrumental, and his new EP, Stinjan, out now on his Crown Jules label, is an exhibition of hardcore grime that is danceable but also worthy of a few gunfingers in the air.
In his Dummy Mix, J carries the same blueprint as his EP, as he selects an assortment from his collection and that of his peers. "This mix is made up of some of my favourite tracks that I play often on radio, music released on my label Crown Jules, previously released tracks from me as well as exclusive forthcoming 2018 material," J told us. "Turn your speakers all the way up for this one."
Listen to the mix, and J's Stinjan EP, below.
Tracklist:
Manga Saint Hilare Feat. Jamakabi & P Money- Slew (J Beatz Special)
J Beatz – Nutshell
Sware – Lava
J Beatz – Trail Blazer
J Beatz & Radar Stanna – Anywhere Mi Go
Levlz – Shredder
J Beatz & Scope – Chopping Board VIP
Huffy – Midfield
Maniac – Chilling
Ironsoul – Banter
J Beatz – Gyal From Brum Instrumental
J Beatz – Hop Scotch
Danny D – Ten
Gesher – Battlefront
J Beatz – Baby Powder Remix
Treble Clef – Semi Drone
Manga Saint Hilare – Alpha Bet
J Beatz VS DJ Oddz & Rude Kid – Electric Strung Up
Scope – Cavalier
J Beatz – Sket
Potentz – Rude Sting Remix
Capo Lee – Style & Swag
J Beatz – Stinjan
Darkness – Barcode
Jammz – Hungry Tiger Refix
J Beatz – Skipping Rope
Kave Jonson – Japhet Vs War Rhythm
Scope, J Beatz & Sware – Computer
J Beatz – Sargent (Spooky Remix)
Vybz Kartel – Money Pon Mi Brain (J Beatz Remix)
J Beatz – Hybrid VIP
J Beatz – Parallel
Neffa-T – Poison Clan (J Beatz Remix)
J Beatz – Ragga Muffin Revisit
Check out Dummy's curated playlists on Spotify.