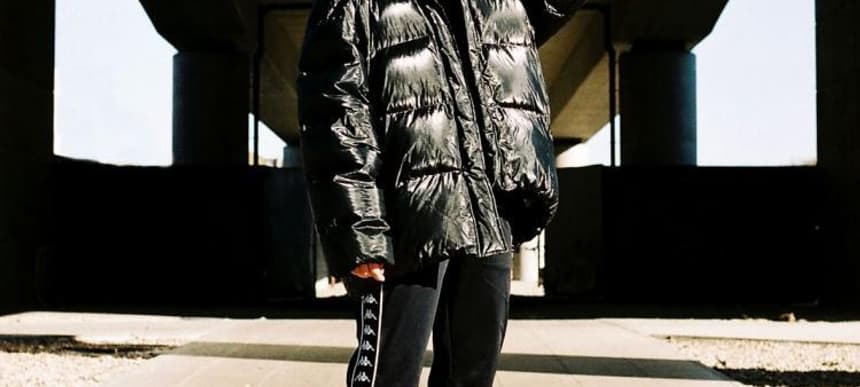 19.04.2018, Words by dummymag
Dummy Mix 511 // Martha
Perennial guest mixer and DJ Martha serves up something special.
Peckham born and based Martha has fast become one of the UK underground's omniscient young DJs. A master mixer with sets on Rinse, NTS, Hotel Radio Paris and others, along with live sets for Hyperdub, Nike and Boiler Room, her name is a big one in the tastemaking department.
Not only that, her powers transfer into radio production and journalism, and she currently produces Annie Nightingale's legendary BBC Radio 1 and 1Xtra show and Resident Advisor's focal podcast 'The Hour', a series of documentaries and discussions exploring electronic music culture. You name it, Martha does it. The synergy with which she holds down jobs is reflected in her Dummy Mix, a frantic and fun excursion into the tunes that make her tick.
"This mix is a combination of what you'll hear when you come to see me in the club, the topics I cover in The Hour for Resident Advisor, and what I play on radio," Martha told us. "There's music from people I've DJ'd with recently like Flohio, Syymstress and Fatima Al Qadiri, recent radio show guests Hitmakerchinx and Air Max '97, and tracks I listen to in the car like Sneakbo's recent project and Kelela."
Listen below.
Tracklist:
Tanora – Oreades [NON]
WULFFLUW XCIV x Nahshi – Latente VIP
Syymz – 10k riddim
KG – 808 (BSNYEA edit) [Goon Club Allstars]
AJ Tracey – Mimi [MTP]
Architect – Telekinesis Riddim (Cave Mix)
L-Vis 1990 ft. Sinjin Hawke & Pink Dollaz- Cake (L-Vis 1990 Club Mix)
Hitmakerchinx – Dirty Violin [Night Slugs / Fade To Mind]
Sneakbo ft. Political Peak – Wave Like Us
Syymstress – Ryde Out instrumental
Kelela – A Message (Total Freedom edit)
Air Max '97 – IP68 [Decisions]
Bulma – Another Number
SHYQA – Hiding (Debit remix) [Eco Futurism Corporation]
Sneakbo – Intro [Jetskiwave Records]
Fatima Al Qadiri – pre-extinction (incompatibility) [Allergy Season / Discwoman]
Rich The Kid – Listen Up
Wiley – Been A While instrumental
Flohio – Bands
mobilegirl – Forever (Dirty K remix) [Staycore]
Skengdo & AM – German Swerving
hnrk – Sonarpuls (Swimful remix)
House of Pharaohs – Hundreds
Follow Dummy's curated playlists on Spotify.