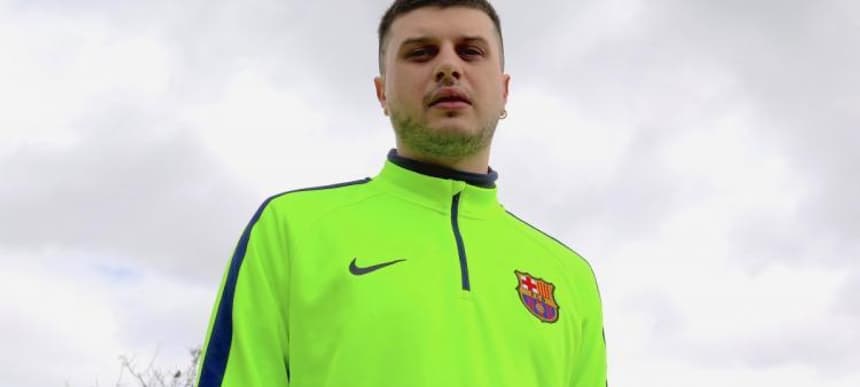 12.09.2018, Words by dummymag
Dummy Mix 516 // Swick
Melbourne's Swick mixes up club music at its most delicious
Dance music can sometimes have the tendency to feel needlessly serious, heads-down and conservative. Melbourne DJ/producer Swick is someone who flips this notion on its head, favouring sounds that are as exciting as they are accessible, while feeling headsy at the same time.
With collaborations with Diplo and Tkay Maidza already under his belt, Swick has just produced Kota Banks' 'PRIZE' project, and now has his own 'Court Composer' mixtape set to arrive on NLV Records, with appearances from Nina Las Vegas, Capo Lee, Merky Ace and many more.
Club music at its most bright, bouncy and vivacious, with a smattering of his own productions thrown in for good measure, Swick's Dummy mix will have you smashing the replay button over and over.
–

Tracklist:
Garry Sandhu – 'Illegal Weapon (ft. Jasmine Sandlas)'
Wiley – 'Boasty (ft. Mucky)'
Swick – 'Decisions (ft. Kota Banks)'
Off The Meds – 'Currency Low'
Charli XCX – '5 In The Morning (Nina Las Vegas & Swick Remix)'
Frankie Stew & Harvey Gunn – 'Coconuts'
Egypt – 'In The Morning (Let Your Love Come In)'
Swick – '1000 Shots (ft. Merky Ace)'
Chaka Khan – 'Like Sugar (Switch Remix)'
Scratcha DVA – 'Fatherboard'
Prince Rapid – 'Fresh N Clean'
Lilla Namo – 'Beep Beep (ft. Kamohelo) (Prod. Swick)'
Wen – 'Time II Think'
Carmen – 'Time To Move On'
Swick – 'Hydration (ft. Nina Las Vegas)'
Strictly Dubz – 'Dutty Bass'
Swick – 'M1 Stinger'
Omar Souleyman – 'Khayen (Swick Remix)'
King Doudou – 'IBA IBA'
Swick – 'Polo Love (ft. Spank Rock)'
Calvin Harris & Dua Lipa – 'One Kiss (Sharda Refix)'
Kota Banks – 'I'm It (Prod. Swick)'
Swick – 'Bum Bum Riddim'
Swick – 'Slopes (ft. Tkay Maidza & Capo Lee)'
Unknown T – 'Homerton B'
Proc Fiskal – 'Dopamine'
Naeem – 'Swayed'
Okzharp & Manthe Ribane – 'Never Thought'