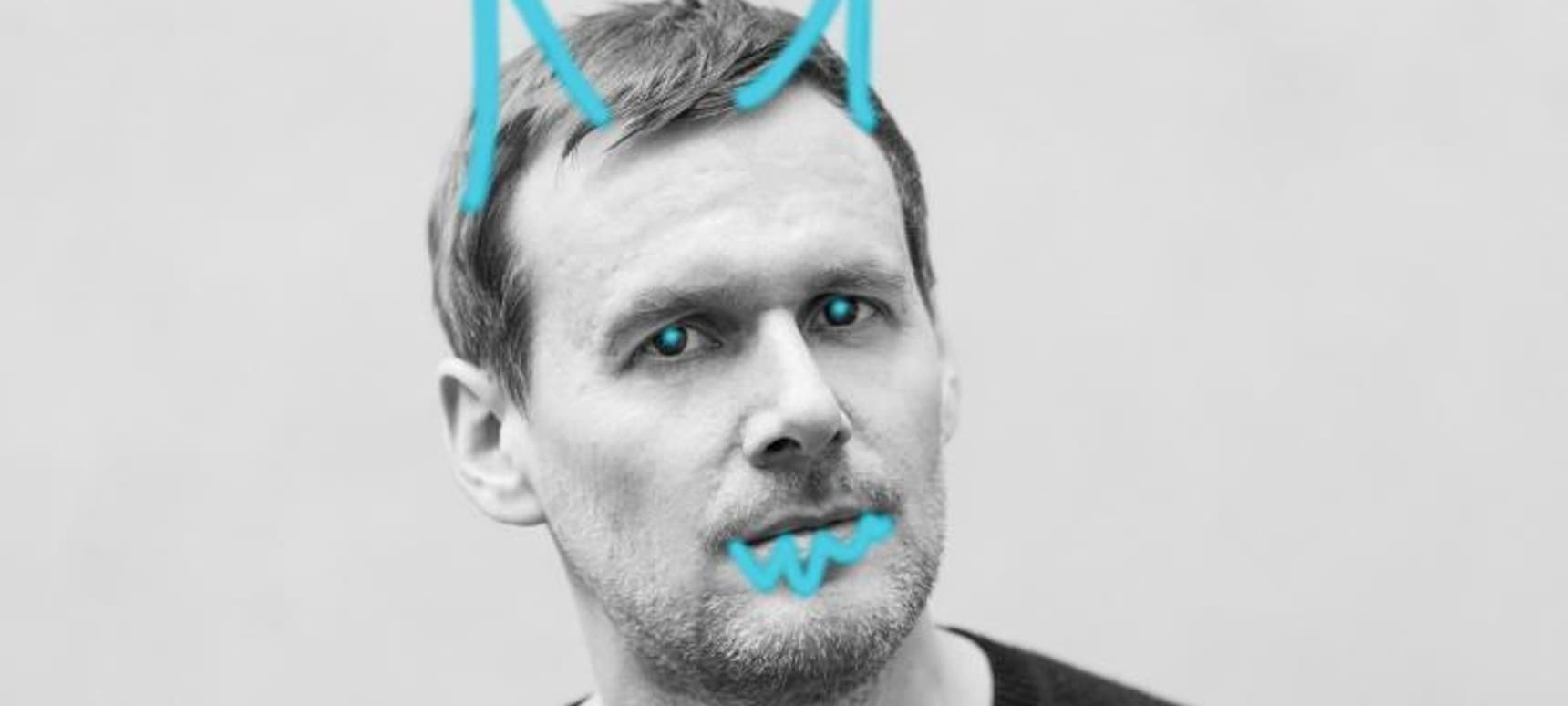 29.09.2018, Words by dummymag
Dummy Mix 517 // Clark
Featuring 15 unreleased tracks(!) from the Warp veteran...
Chris Clark is someone for whom exploring electronic pastures new is second nature. The electronic iconoclast, a Warp mainstay since 2001, has recently been marrying the unlikely partners of orchestral and rave into his productions, with his last album, 'Death Peak' chopping up EDM synths into hyper-complex, brutal techno constructions.
The revered producer and film composer just launched his own label – Throttle Records, inaugurated by his double A-side 'E.C.S.T. T.R.A.X.' that sees his favoured instrument (the harpsichord – which he's described as "the original rave hoovers") getting frenetically blitzed into something resembling medieval meets warehouse.
Of his mix, Clark says: "I loved the first 23 mins of music of this Dummy mix, but then I started shitting it – I had no idea what to do. But literally on the last day of deadline I plugged in some hardware, drum machines and synths/ fx pedals, hit record and had a right good ol' bloody fun slab.
"I've basically just gone and given you ALL a load of unreleased tracks of mine in the form of a mixtape. Plus some favourite tunes of other artists I like."
A blistering, essential listen that contains 15 previously unreleased Clark tracks(!), you can listen below.
Tracklist:
Clark – Wedding
Clark – Kottke Chimes
Clark – Jagged Elaine Rellik Acid
Clark – Aftermath Temp Bulk Ver3
Clark – Forebode Knocker (from Kiri)
Le Mystère de Voix Bulgares – The Bleating Lamb
Clark – Great Riff Shit Timing
Clark – Cold Swufca Rise
Clark – Cleaned Plate
Clark – Dxead Shark Eyes
Clark – Improv Rytm
Clark – Improv Untitled
Robin Fox – FBI
Clark – Improv Mumble Funk
Laurel Halo – Moontalk
Clark – Kron Slop Delish
Clark – Custard Snatcher / Wu Tang
Clark – Drum Kit / Fun Slab Hoover
Kool Keith & Kutmasta Kurt – The Legendary
Mika Vainio – Mutant Midnight
Mika Vainio – It's a Muthang
Clark – Corroded Hymnal Forwards Version
Clark – Corroded Hymnal
'E.C.S.T. T.R.A.X.' is out now on Throttle Records – purchase a vinyl copy here.
Read a 'Found Sound' Dummy interview with Clark from 2014.