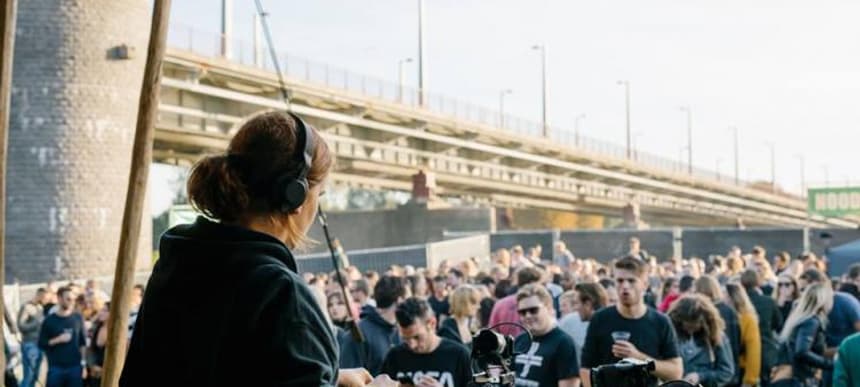 24.10.2018, Words by dummymag
Dummy Mix 521 // Violet
"It's probably my sunniest, housiest mix ever"
Inês C has been making an indelible stamp on Lisbon's dance scene for some time – wearing multiple hats of DJ, producer, label owner and resident, she's something of a polymath.
Making banging tunes and DJing as Violet, she simultaneously co-runs queer rave mina which takes place in unexpected locations, and co-founded the online station Rádio Quântica (with Photonz). She's just contributed a new track to Moxie's fourth compilation in her 'Moxie Presents' series, and has also just started her own label – Naive.
Of the mix, Violet says: "I built this mix around my new track 'Antifa Beats' and a few new beautiful tracks friends sent me (plus an unreleased Naive tune as bonus) – it's probably my sunniest, housiest mix ever, still quite a few sonic twists and dubby atmospheres kinda bring it back to a moodier realm that normally also present on my sets."
Warm, heady and break-infused, Violet's Dummy mix is a joyful hour of punchy dancefloor goodness. Inject this into our veins pronto.