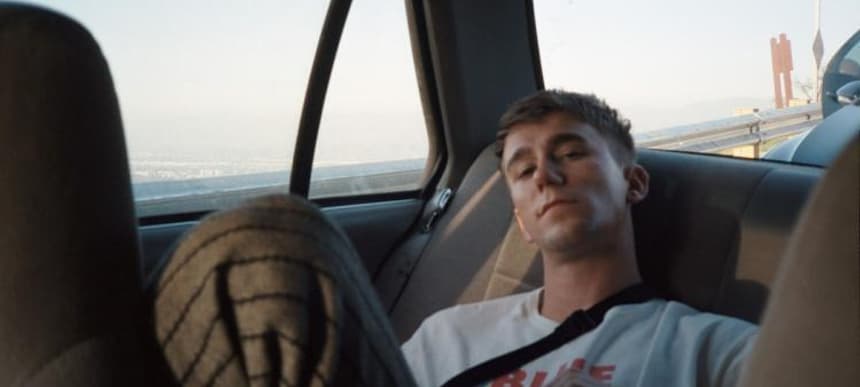 21.11.2018, Words by dummymag
Dummy Mix 526 // SG Lewis
The fast-rising producer blends together the sounds of a hedonistic night out...
Last week, SG Lewis dropped the second part of his concept trilogy, 'Dusk', 'Dark', 'Dawn', a record that narrates the course of a night out, charting the ebbs and flows of the various stages of revelry.
The 24-year-old production wunderkind has earned plaudits for his emotive solo efforts of introspective pop, first garnering attention for a Jessie Ware remix in 2014, and has since displayed an ambitious work rate, undertaking remixes for Dua Lipa and production for Dave and G-Eazy.
On his Dummy mix, the producer behind '100M's' shows off his unparalleled selection ability – and it's the sound of the night out you want to be going on.
"In order to gain inspiration for the creation of 'Dark', I found myself going out more than usual (for purely professional reasons, of course…)" SG Lewis says. "This mix consists of some new songs I've fallen in love with over the last few months, some edits of my own music, and some old songs I've rediscovered recently."
Press play below (and check the tracklist after the jump).
Tracklist:
Channel Tres – 'Topdown'
Shakedown – 'At Night (Peggy Gou's Acid Journey Remix)'
Lovebirds – 'Avlium'
SG Lewis – 'Hurting ft Aluna George'
Daft Punk – 'Burnin"
Vanderkraft – 'Ce Bon Vieux Jean Lassalle'
SG Lewis – 'Aura (Mele Remix)'
Mele – 'The Beyonce Track'
Duke – 'So In Love With You (Full Intention Remix)'
TEED – 'Body Move'
Lxury – 'Let Down'
Krystal Klear – 'Neutron Dance'
Digitalism – 'Destination:Breakdown (Gerd Janson Remix)'
SG Lewis – 'Holding Back (Audion Remix, SG Edit)'
London Grammar – 'Big Picture (SG Lewis Remix)'
Chvrches – 'Leave a Trace (Four Tet Remix)'
Listen the mix on Soundcloud.
Related: The 10 Best Tracks to Play At a BBQ, according to SG Lewis