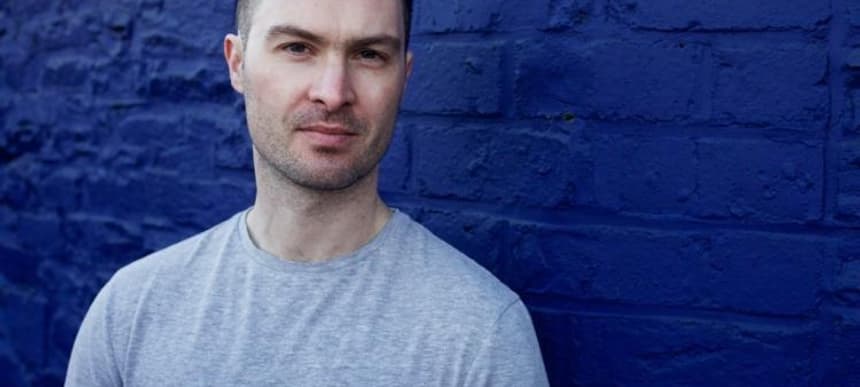 04.12.2018, Words by dummymag
Dummy Mix 528 // Peverelist
The Punch Drunk boss pieces together this dub and jungle-heavy mix that's a true reflection of the original Bristol sound
Peverelist's influence on Bristol's music scene cannot be overstated – always staying ahead of the seismic shifts happening within dance culture, he's been responsible for consistently pushing things forward in that corner of the world.
The Livity Sound co-founder and Punch Drunk boss has sound system music running through his blood – having been responsible for classics such as 'Roll With The Punches', over a decade he managed the vital Rooted Records store that helped put the sounds of the city on the map, curated the now-infamous Dubloaded night, and promoted gigs around the West Country city.
Recently, the electronic innovator dropped a 12″ on Bristol record shop Idle Hands' label, having contributed the first release to the imprint in 2009. He also put out a compilation from unsung pioneers Smith & Mighty, originators of the Bristol sound, jointly on his Punch Drunk and Pinch's Tectonic. 'Ashley Road Sessions (1988-1994)' (whose 'Dub Song' we recently premiered) gathers together unreleased gems from the dub innovators who paved the way for the likes of Tricky, Portishead, and Roni Size.
Peverelist centres his Dummy mix around the compilation – having previously cited the pair as a big influence on his own sound, focusing on originals by the duo and related artists who were part of the scene at the time. Kicking off with some beatless, break-fuelled sounds, the mix veers into classic S&M dub before delving into shadowy jungle corners for an exclusively sound system-aimed mix.
Tune in now – and check the tracklist after the jump.
–

Tracklist:
Smith & Mighty – Hold On (Strange Mix)
Smith & Mighty – Anyone (Mellow Mix)
Smith & Mighty – Brain Scan
Fresh 4 – Wishing On A Star
Smith & Mighty – Different Chapter
Smith & Mighty – Closer
Smith & Mighty – U Dub
Yabby You – Conquering Lion Style (Smith & Mighty remix)
Carlton – Do You Dream (Smith & Mighty Flavour remix)
Smith & Mighty – Drowning
Smith & Mighty – Killa
Smith & Mighty – Bass Is Maternal
Virginia – Rainbows (More Rockers mix)
Smith & Mighty feat. Tammy Payne – Same
Listen to the mix on Soundcloud.
'Ashley Road Sessions (1988-1994)' is out now on Punch Drunk/Tectonic – listen here.