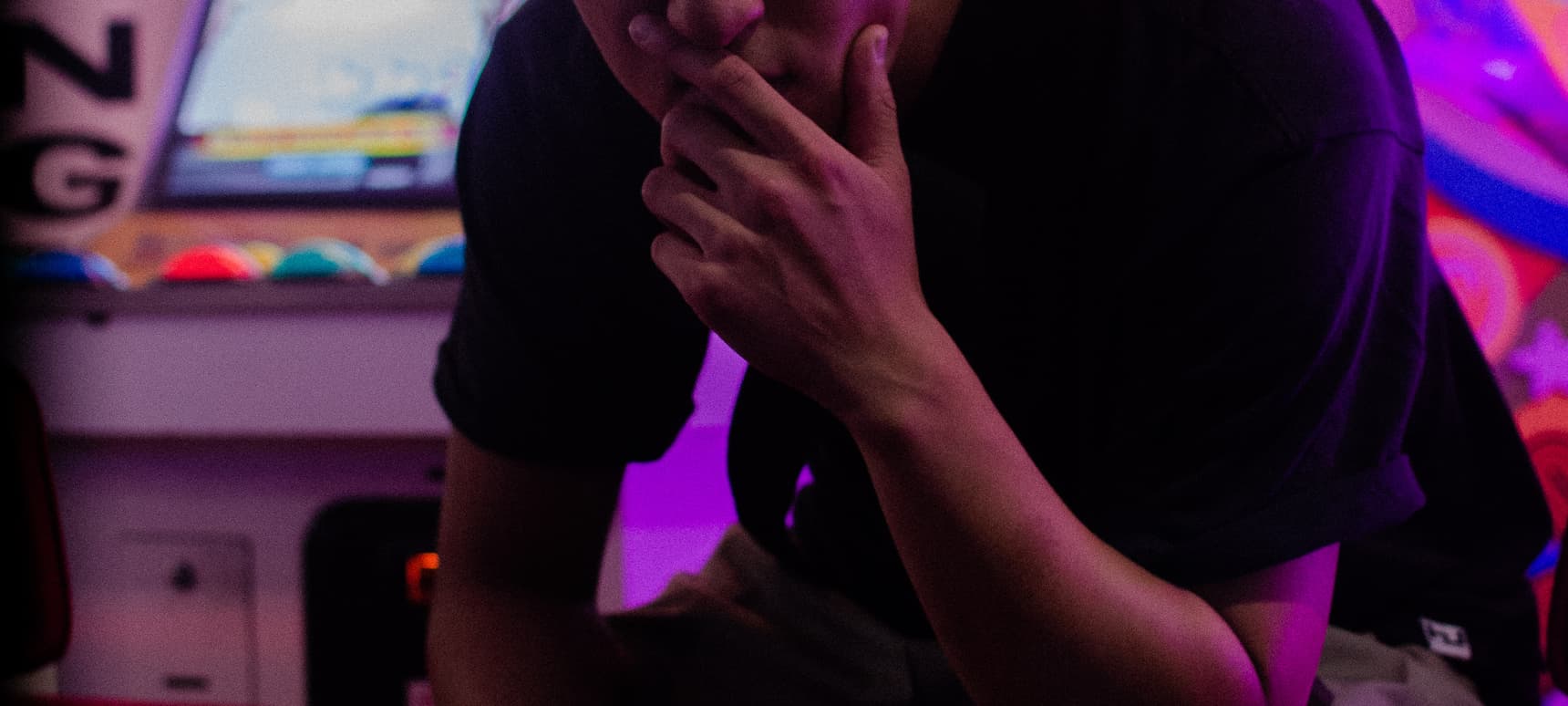 16.01.2019, Words by Felicity Martin
Dummy Mix 532 // Lumi
"This mix (and Eastern Margins) is driven by the desire to create a space that I feel comfortable inhabiting"
David Zhou is Lumi, co-founder of Eastern Margins, a forward-thinking event series pushing East Asian sounds in London and beyond. Nanjing-born and UK-raised, Lumi grew up in rural England where, as a Chinese kid, he found himself drawn towards electronic music as a means of feeling like less of an outcast. The DJ, producer and party-starter now treads sonically between East Asian trap and UK bass sounds, fusing it into something that speaks to an ever-more-connected global audience.
"This mix roughly maps out the Eastern Margins constellation," Lumi says, "featuring music from some of our favourite artists from across South-East and East Asia and its diaspora. You'll hear old and new sounds from Seoul to Sydney, Shanghai to Tokyo, Beijing to Taipei from artists we've worked with, or hope to work with."
"I've been thinking a lot recently about the pressure on the space Eastern Margins inhabits," he continues: "the pressure on geographic space in South-East and East Asia's metropolises, the state's invasion on personal space in several countries, and conversely the lack of space afforded to us living in the West. In some way, this mix (and Eastern Margins) is driven by the desire to create a space that I feel comfortable inhabiting.
"Sounds, syllables and languages that evoke the perfect club that I've never set foot in, the rhythm and noises of the backstreets and flyovers of a city I'll never live in, the whispers of a romance I'll never have. Or something like that."
With the next Eastern Margins outing planned for the Lunar New Year (in collaboration with Merci Jitter and Yeti Out) you can get a glimpse of the sounds the event series is pushing in Lumi's full-throttle, future-facing mix below.
Tracklist:
Yen Tech – Hunter Seeker
Lafidki – Kniom Nahn
Meuko! Meuko! – Monga 萬華 (Screamae Aylu Remix)
DBridge x Double Clapperz x Kabuki x MC Ralph – Hero
Ytem – Dangereux
Black AC – Young Sang (feat. Moldy, So Loki)
ARAABMUZIK – Love Me in the Hood
DJ CORPMANE – 星光  Xing Guang
DJ Chari – Deep Dream (Feat. Ydizzy)
x/o – Orchid Dream
Miraisenshi  – Liu Xing (prod.SVGRVT)
Organ Tapes x Bloodz Boi – MeiQiu
HARIKIRI x Bloodz Boi – 吴国
Tzusing – 風雲再起
DHS – House of God (TSVI edit)
Higher Brothers x Bohan Phoenix x Skanker – No Lighter (Lumi's Lighter Edit)
Akito – Wake Me Up In Paris
Akito – Oyasumi
YoungQueenz – 恋夜 For You
YoungQueenz – 恋夜 For You  (Chopped & Screwed by Floyd)
Electronome – Bro
Simo Cell – Uranium
Hazy – 平成 (DoubleClapperz Remix)
TSVI – Prana Riddim, Pt. 1
J E L L V A K O – Privacy (Feat. EGLAF)
Tzekin feat. Alice Vicious – Hush (Ao Wu Remix)
Silk Road Assassins x JOHN$ – Defect Garden (Lumi's 残破花园 Edit)
Listen to the mix on Soundcloud.
The second Eastern Margins x Merci Jitter x Yeti Out party is happening on February 8th for the Lunar New Year, with Soda Plains, Akito and two special guests from Seoul – find tickets here.