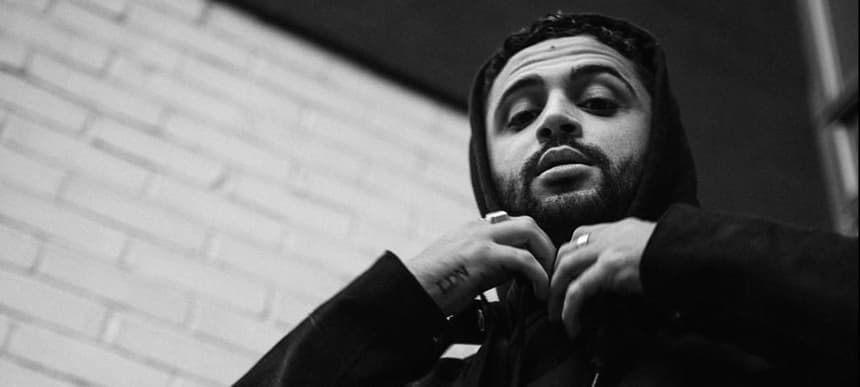 07.02.2019, Words by Felicity Martin
Dummy Mix 535 // Oblig
A fire-paced blend from the man keeping grime fresh in London, Oblig
Those close to the grime scene will know that Oblig is something of an unsung hero. A born and bred West Londoner, the DJ upped sticks to New York a few years ago, where he worked diligently carving out a grime scene there via his own Low Life event series in Manhattan, bringing out UK artists like AJ Tracey and Sir Spyro.
Since returning to his native city, Oblig has worked with a hitlist of MCs, becoming a selector firmly in demand. He's just been announced as a resident on Rinse, recently played at Wiley's birthday bash (which the man himself didn't turn up for, although Skepta did), as well as throwing a birthday takeover for Keep Hush which saw Bomma B, Slimzee, Manga and Jon E Clayface pass through. Add to the fact he's a resident on Pyro Radio, as well as putting together lineups for Just Jam, plus a SXSW appearance planned for next month, and it's fair to say he's a busy guy.
With some special dubs and plenty of cameos from MCs you'll know, Oblig's Dummy Mix is a fire-paced blend of grime, drill, US rap and neck-snapping instrumentals.
Tracklist:
Wes Allen – Uzumaki Intro
Take A Day Trip x Octavian – Stressed
????? – ?????
Rocks Foe – Outlaw
Silencer – 10 Freaky Girls
Footsie – Prodical
Clicker – Violation
Jendor – Oblig Dub
Spooky – Punanny Party
Lolingo – Reload Barz
Prince Rapid – Fresh n Clean
Trends – Hypnotzied 2
Terror Danjah – Try Harder Remix
Polonis – Moon 3 (Oblig Special)
Andre 3000 – Spread
Jarvis Beats – Catch U On The Mains
Mazza – ?????
1011 – No Porkies
.nathan. – .arriba.
Offset x 21 Savage – Rap Saved Me
Wiley – Morgue
Lolingo – Bill Gates
Just Geo – Wavy Navy
Poundz – Skengbop
Dexplicit – Beast
Polonis – Sword Style
Maniac – Quadratic
MJK – Homerton B Remix
Sir Pixalot – Coolie Joyride Remix
Mr. Krabs – Perfect 8 Bar
Footsie – Deuce
M.I.C – Oblig Dub