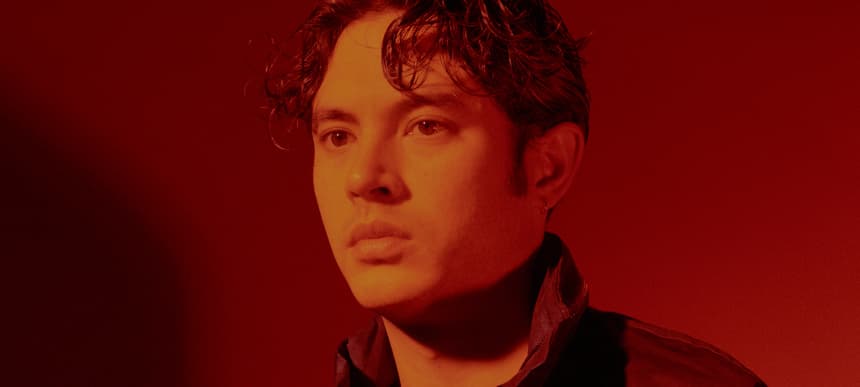 13.02.2019, Words by Felicity Martin
Dummy Mix 536 // Soda Plains
Orbiting around club music at its most melodic, Soda Plains blends together some of his sprawling influences
Born in Hong Kong and raised in the West Midlands, producer Alexis S. Chan aka Soda Plains first caught our attention via his 2014 'Rushes' EP on Amnesia Scanner's Black Ocean label, leading to Dummy hosting his first-ever UK appearance at the Ace Hotel back in 2015. A couple of faultless drops on Liminal Sounds ('Kickbacks' and 'She Has All Kinds of Temperatures / Rodeo') later, and he's also been dipping his toe into the world of fashion, composing for the likes of Kendall Jenner and Rick Owens.
Moving on to multimedia work with 2017's 'In Tongues' that saw an outing at CTM festival Berlin, Chan released his most complete project to date at the end of last year – his self-released, infectious 'Reconcile' mixtape. More recently he contributed tracks to Ian Isiah's sexed-up 'Shugga Sextape', and we caught him last week supporting Sega Bodega's headline show at Hoxton Hall, brandishing some neon-coloured club goodness.
Armed with an academic knowledge of how to work a club system, Soda Plains' ear for melody and rhythm is unparalleled – and his Dummy Mix reflects his sprawling array of influences, broaching galloping club constructs and mutant pop sounds in the blink of an eye.
Tracklist:
Sigrún ­- Heyrir
Ingrate ­-Hoax
India Jordan ­- Dontstopmylove
Akito -­ Rollover
Gabor Lazar -­ Crisis of Representation 8
Funeral -­ Festividad
Lara Sarkissian ­- the Wave's Recountal
Wrack ­- F.2.R
Tzusing ­- Circa Taipei
Lafawndah -­ Daddy
Ausschuss -­ Drown Later (Sunrise Edition)
MM -­ Terrible Muscle
DJ JM -­ Quiet Lyf
Merca Bae -­ Wasted Bae
Visible Cloaks ­- Terrazzo (Ft. Motion Graphics)
Forrest Fang ­- The Luminous Crowd
Ryoji Ikeda ­- C₄::contexture
ASJ -­ Reverie 幻想進行曲
Alex Zhang Hungtai -­ Pierrot­ ­ ­
TSVI ­- Root­ ­
­Slikback -­ Rage
Isabella Lovestory -­ Humo
Gila -­ Trench Cadence
M.E.S.H. ­- Atemlos
ASJ ­- Dreams (Sonia Calico Remix)
Soda Plains -­ Fossil
Bill Elm and Woody Johnson -­ Dead End Alley