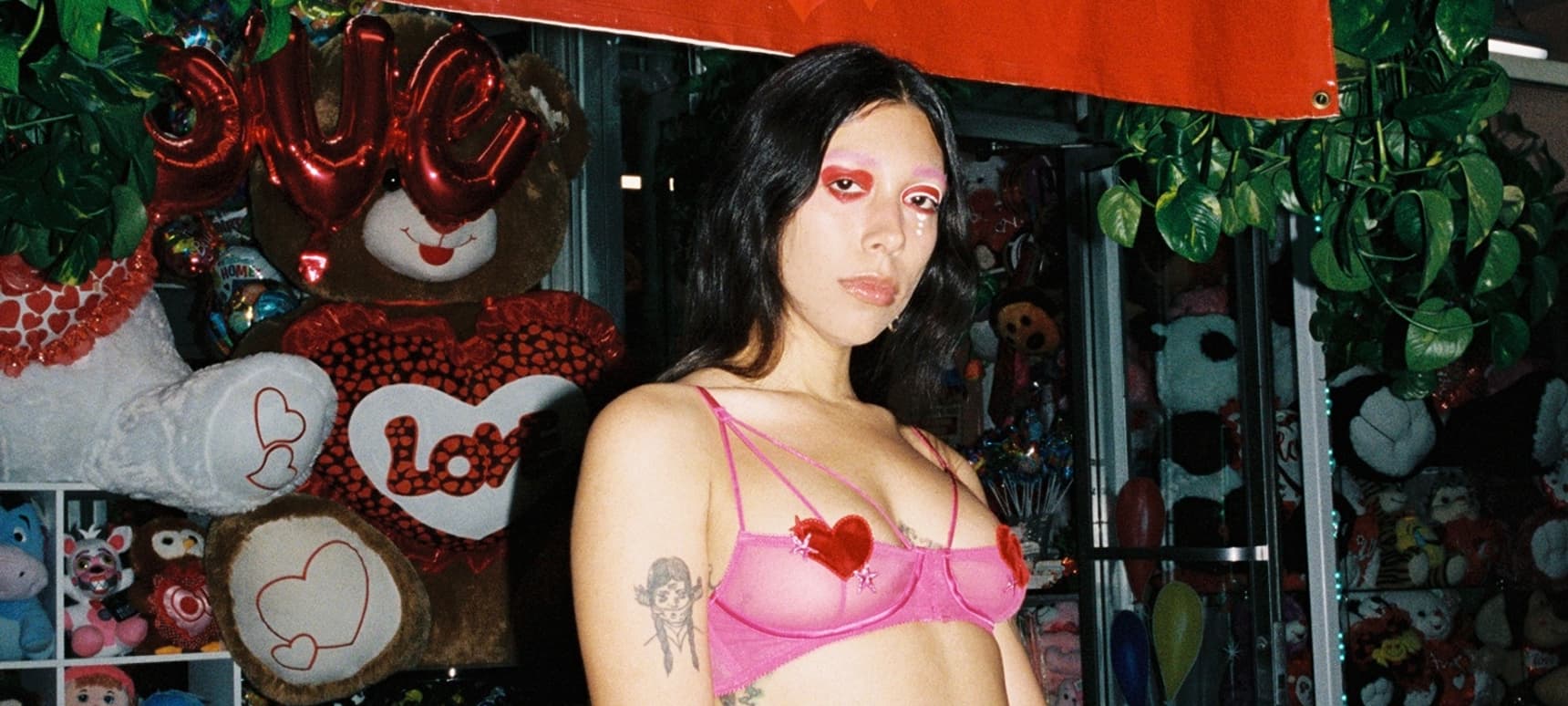 14.02.2019, Words by Felicity Martin
Dummy Mix 537 // Mia Carucci's She's Emotional Vol IV
LA's Mia Carucci drops the fourth volume in her caramel-smooth 'She's Emotional' series...
She's Emotional (or 𝕾𝖍𝖊'𝖘 𝕰𝖒𝖔𝖙𝖎𝖔𝖓𝖆𝖑, as it's styled) is the mix series from NTS regular and Miami-born, LA-based DJ Mia Carucci. She puts these out twice a year on cassette, typically on Valentine's Day and her birthday, as something of a diary of the emotions she feels along the way.
"This Valentine's Day mix is about new love and the overwhelming drama you feel when you think you've found your soulmate," Mia says of Volume IV, which you can hear below. "It's beautiful yet consuming and sometimes a bit suffocating."
A super-smooth selection of emotional slow jams, you can either enjoy it with your boo – or slam it on and celebrate your singledom.
Tracklist:
los hermanos rigual – cuando caliente el sol
los tecolines – gardenias
toña la negra – palmera
rocio ducal – amor eterno
omara portuondo – la situera
los panchos – piel canela
mia carucci – garota de ipanema interlude
astrud gilberto – day by day
gigliola cinquetti – dio, come ti amo!
charlie megira – at the rasco
east of underground – i love you for so many reasons
the fuzz – i love you for so many reasons
the sweethearts – sorry, daddy
mary wells – forgive & forget
the triplett twins – black sensuous girl
leon bridges – brown skin girl
harvey & the moonglows – ten commandments of love
temprees – love between a boy and a girl
nina simone – that's all i ask
sly5thave – super rich kids