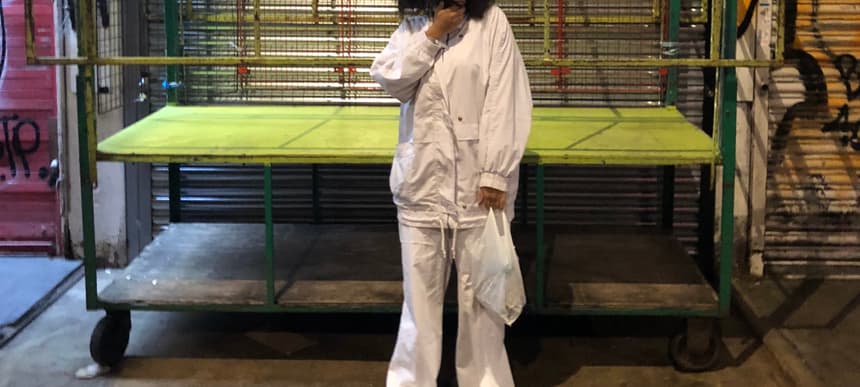 04.03.2019, Words by Felicity Martin
Dummy Mix 540 // Jossy Mitsu
The London-via-Birmingham selector offers a heavy blend of system music...
Hailing from Birmingham, Jossy Mitsu first got into DJing through a love affair with garage and house at a time when those two genres were blurring, becoming an avid collector of music ever since. Now based in London, the Rinse FM resident is best known for her twisted take on leftfield club music as well as her ongoing Valentines garage mix series, and she regularly crops up at forward-thinking London clubnights (as well as on that Boiler Room session recently).
With one eye focused on rave nostalgia and the other firmly on the freshest new club sounds, Jossy's mixes span UKG, jungle, footwork, funky and everything in between. Now a staple on the airwaves, she spent 2018 supporting Mall Grab on tour among other endeavours, and is set to play the Brighton leg of Amy Becker's Acrylic club tour this week.
Rifling through the freshest iterations of the many faces of UK bass, Jossy's Dummy Mix is a further demonstration of her keen ear for killer club sounds – made even more impressive by the fact that she recorded it on two hours sleep… Listen below.
Tracklist:
Lava Dome – Pulse Eh
Pearson Sound – Earwig
Equiss – Ikonika x New Mem Edit
Impey – ? (Forthcoming Ghost Notes)
Mr. Mitch – Phantom Dance
Simkin – System
Equiss – ? (Unreleased)
Tommy Genesis – Play With It (Jubilee Remix) (Forthcoming)
Chunky – Hardrive Refix (Unreleased)
Ribz & Joe Wyt – Stone Cold (Unreleased)
Djrum – Plead With Me
Untold – Come Follow Me
Martyn – Everything Is New
Radio Slave, SRVD, Patrick Mason – Nasty
LSDXOXO – Inertia
Jordon Alexander – ? (Unreleased)
Impey – ? (Forthcoming Ghost Notes)
T5UMUT5UMU – Idol
FaltyDL – Ill Bent (Benny Ill Straight Up Ill Mix) (Forthcoming Blueberry Records)
Warlock – Work Dat Shit (Forthcoming We Buy Gold)
Skream – Phatty Drummer (Yazzus 160 Mix)
G3 – Finish Line (DJs Special)
Fatima – Movie (Breaka Bootleg)
Nowt – Hoover1 B
Chrissy – Call On Me
Coco Bryce – Irian Jaya (Forthcoming)
Listen to the mix on Soundcloud.
Jossy joins Amy Becker and A.G. at the Brighton leg of the Acrylic club tour this Friday March 8th – find tickets here.